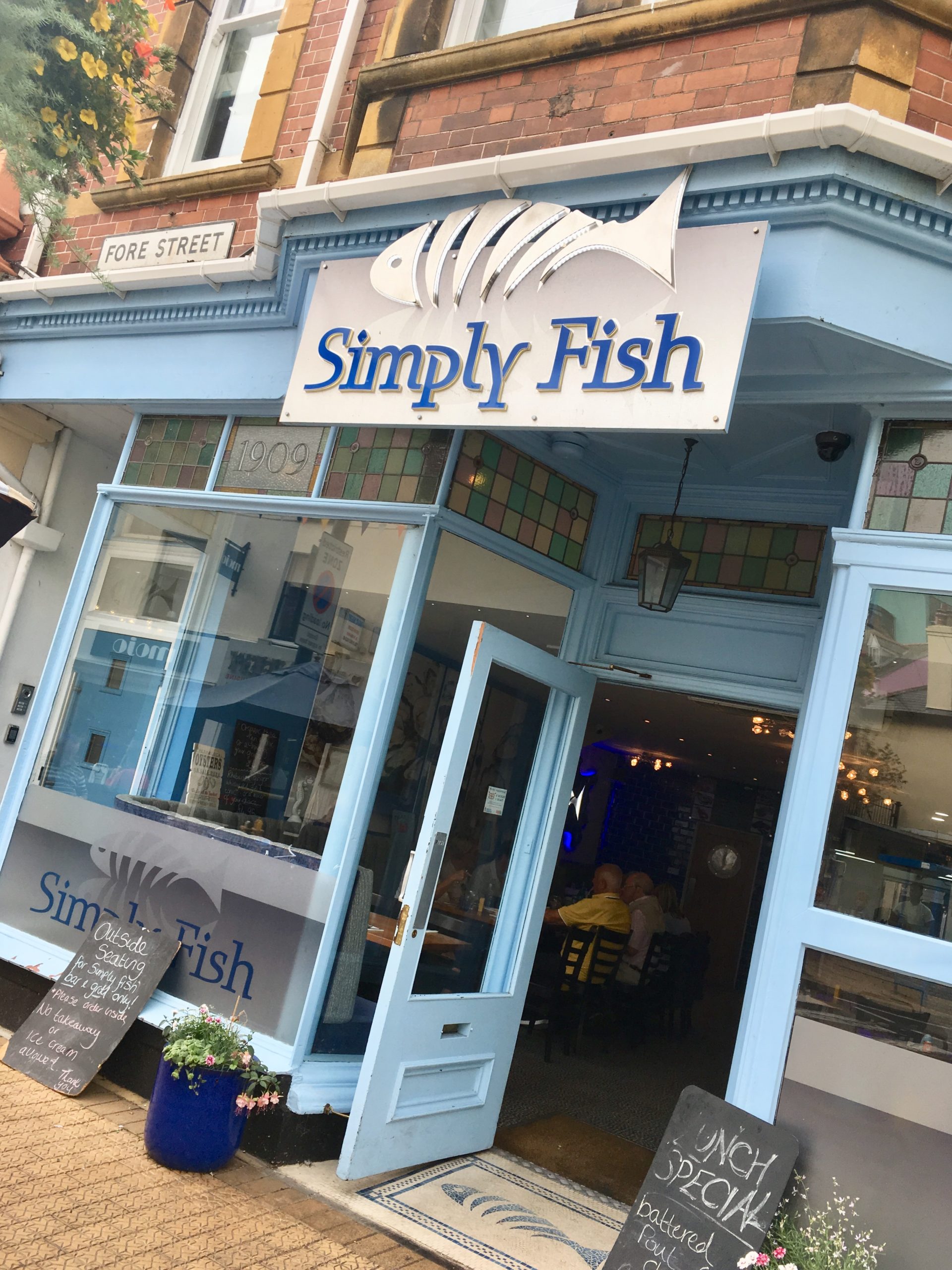 Whilst we are still in very uncertain times, there will become a point soon when many of you will start thinking about opening your doors again. And when you do, the eating out industry, like the rest of the world, will be a very different place. 
While the demand for food won't have changed, for many people going out in to crowded places will still be too much. And therefore, it's likely to take customers some time and encouragement to revert back to their usual shopping and eating habits. And even then, it might not be in the numbers you were once used to. For takeaways, recovery may be quicker as the turnover of customers is higher, but for restaurants it could be much slower.
We've put together a few suggestions to help prepare you to open safely and instil confidence in your customers:
Social distancing – The government is already warning us to expect social distancing to continue well into the summer and therefore floor markings, posters and signs outside reminding customers to keep a 2m distance will still be required. Some great templates were created by the NFFF before the crisis hit, which are still accessible from its website. If you operate a restaurant, you too will need to limit the number of customers dining at one time by keeping distance between your tables.
Staff – Some of you may have be lucky enough to retain all your staff, others may have to look at who you are going to bring back and who you might have to let go of. Either way, get in touch with your team as soon as you have a date in mind for reopening and check who is still available for work. If staff are not needed or you cannot afford to take them back on, the government guidelines suggest it may be necessary to consider termination of employment or redundancy.

Team briefing – Brief the whole team on any changes that have occurred and remind them that the need for regular hand sanitising and social distancing in the shop is still as important as it was before you closed. And remember, this is going to be an emotional time for everyone coming back so have a few minutes together, as a team, before you get started.
Clean, clean, clean – Just as before, you'll still need to work in regular cleaning schedules, taking into account door handles, table-tops, countertops, etc. Could you do this as you go, or would it help to close every couple of hours and have a mini deep clean?
Food safety and hygiene – This will be huge when shops reopen and customers will want to see staff taking all the necessary precautions, so make sure your team are doing everything correctly. Make your hygiene rating known to your customers for added confidence. And have hand sanitiser available at the door too.
Fire up your equipment – Once you've turned all your equipment back on, give everything the once over and check it's all working, especially your frying range. You could always do a test fry and give away the food as a thank you to your community.  
Training – We will be launching details soon of our live Facebook chats that we will be hosting with a number of our School of Frying Excellence trainers. You'll have your chance to put any questions you might have to our team of experts. Dates and times to follow.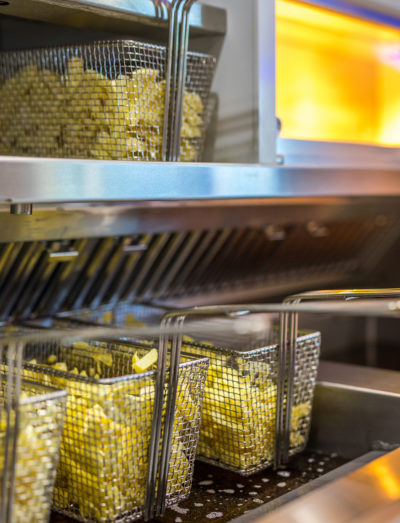 Communicate on social media – Tell your customers when you'll be reopening. It's likely they will want comfort food, something that is familiar and nostalgic, and fish and chips fit the bill perfectly. Why not ask your customers if there is anything they would specifically like to see on the menu when they come back? 
Speak to your suppliers – Check that your suppliers are still open and delivering. If not, you might have to find new ones or be willing to order and collect stock yourself. Also, check the dates on any dry goods you might have in stock still.
It takes time – Don't expect to go back to your old trading patterns immediately. If you're lucky you might, but for most it will take time. If need be, reassess your opening hours to begin with.
Click and collect – If you haven't already, why not open with a click and collect or delivery service only? If you do offer these options already, keep pointing customers towards using them.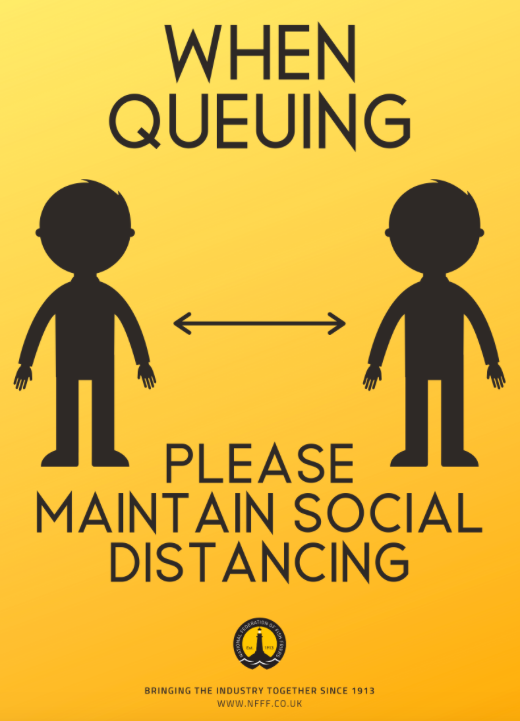 Contactless payment – If you weren't set up to take card or contactless payments get on to this as soon as possible because there will be many customers who simply won't want to go back to paying with cash.
Community – Many of you will have created close links with your community over the past weeks and months so don't let it go to waste. Keep in touch and think about offering a permanent discount to the emergency services, either by becoming part of the Blue Light Card scheme or setting up your own version.
While you are still closed, think of ways to keep your customers entertained. Here at KFE, we are hosting our very own quiz night live on our Facebook page at 6.30pm on Friday 3rd April (more details to follow). Why not join in and, if you like the idea, we'll send you all the details of how to set up your own one for your customers. 
The time is right – Only open when you feel you can confidently do so. And make time at the end of the day and also at the end of the first week to reflect on events. You've survived, you've fought to keep your staff, your business and your customers, that should be recognised.