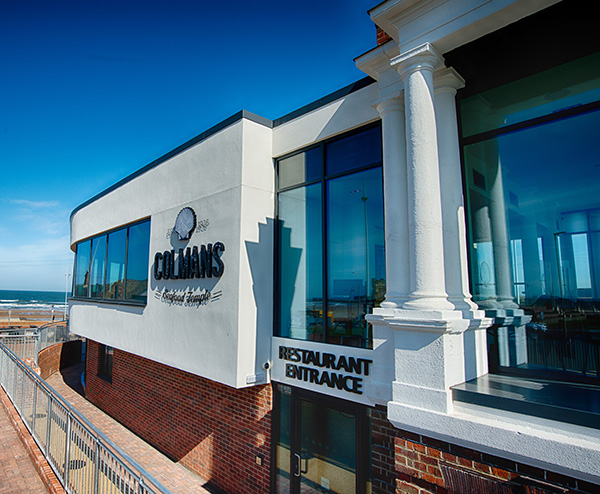 With plastic pollution one of the greatest threats to ocean health, the team behind Colmans Seafood Temple is doing its bit to tackle this with a new initiative called Feed The Fish.
The fish and chip and seafood restaurant, situated on South Shields seafront, is creating a giant 6ft fish-themed bin for customers and beach-goers to feed with their rubbish.
It has called upon engineering and art students from South Tyneside College to create the design and will be working with Tyneside Council to roll the scheme out up and down the coast.
Richard Ord Jnr, owner of Colmans Seafood Temple, comments: "We want to educate people on the importance of recycling and the need for keeping beaches clean, and we thought this would be a fun way to get those messages across. The problem of plastic pollution is only going to get worse if we don't start educating people now and providing the facilities to recycle. Kids especially are going to love 'feeding the fish'."
Students from South Tyneside College ranging from 14-19 years old have already carried out a Dragon's Den style pitch to Colmans and members of the council, each putting their vision forward for what their fish would look like. They were asked to consider factors such as how their fish would be manufactured, whether it would be sustainable and how easy it would be to empty. 
The final design is being kept under wraps, with Richard only revealing it will have a steel frame and be covered in fully recyclable materials. 
Richard adds: "The ideas were all so good that we couldn't pick one because each design had a really good element about it. So we've said we'll take an aspect from each one to make the final fish, which is great as it means all the students are winners."
A prototype is now being created by students and will go on display at the Temple so customers can see the final design before it takes pride of place on the beach outside the restaurant later in the year.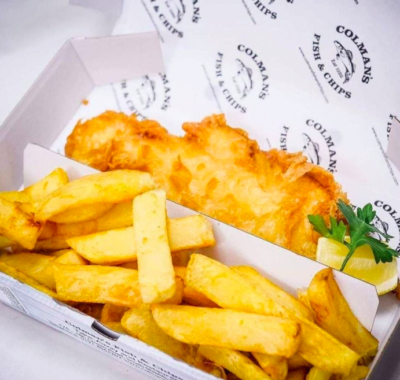 Ever since it opened in 2017, Colmans Seafood Temple has looked for innovative ways to reduce its environmental impact. For example, waste oil is turned into biodiesel, solar panels on the roof of the building creates its own reusable energy , and all food waste is turned into compost. In addition, fish is either MSC certified or sourced from local day boats, packaging is biodegradable, and it operates a buy one set one free scheme whereby for every lobster sold, Colmans donates enough money to release a baby lobster back into the wild.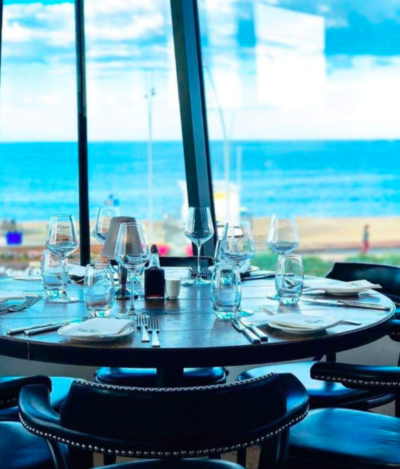 Richard adds: "Being sustainable is pretty much our whole ethos at Colmans, along with quality of service, and Feed The Fish is an extension of this. It's so important to keep pushing that recycling message so that it doesn't get forgotten about."
Colmans hopes more councils will adopt the idea, with Richard adding. "In the short term, I'd like to work with Sunderland Council, which our beach connects with, and have a little trail of fish up the coast and encourage the local schools to feed them. 
"In the longer term, I'd like other councils to adopt it and push it out nationwide from an educational point of view and a recycling point of view."