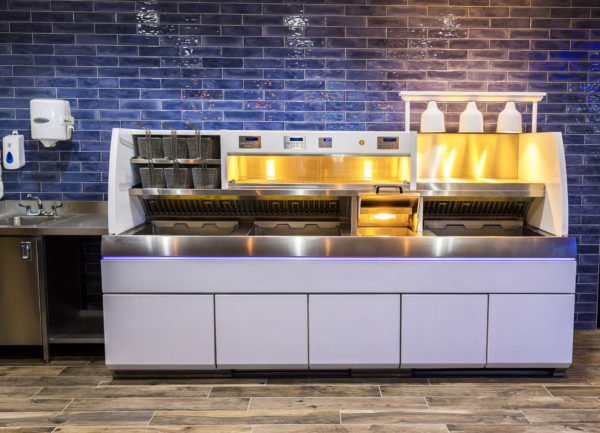 Over the last few days, many of you have taken the heartbreaking decision to close your doors, and following last night's announcement by the Prime Minister on tougher restrictions, many more have followed suit.
This is a tough time for us all, but we will get through it and we will come back stronger. In the meantime, we've put together a few housekeeping tips as well as suggestions for things you might want to consider doing while you are closed.
Turn off power – Electric can be turned off at the isolator, while gas should be switched off by turning the shut off valve to 'off'.
Empty your pans – Safely remove most of the oil from your pans, leaving a little at the bottom so as not to let your pans rust.
Clean down your range – Clean down your entire range, including behind the baffles and the filter drawer, to restore it back to new. 
Get it gleaming – Spray your range with a good quality stainless steal cleaner and thoroughly wipe down. It's a good idea to take out any removeable components, such as the chip box insert, baffles and lexan, as this will allow everything to dry off and get a good airing.
Deep clean your takeaway – Give your takeaway a thorough clean including high up areas of walls and ceilings, behind and under equipment as well as inside equipment like ovens, microwaves, fridges and freezers. Not only will a deep clean ensure that you're complying with legal requirements, it should also prolong the life of your equipment.
Distribute any leftover perishable food –  Speak to local charities, food banks, families or people living alone and see if they can make use of any leftover food. Check the use-by-date of any tins and jars and pass these over too.
Plan for events later in the year – There are plenty of national events like National Fish & Chip Day, Seafood Week & British Food Fortnight, but there may be more local ones too you can support once the industry is back on its feet. You could always ask your staff to think about events they might like to support. 
Manuals and paperwork – Ensure these are up-to-date and think about how they could be improved. In light of current events, you may want to make changes to some of your practices and these will need to be communicated to staff.
Contact your suppliers – Let your suppliers know you are closing and settle any invoices that are due. If you are unable to pay, work something out together. They would rather know now about any difficulties so they can budget too. 
Staff training – Your shop might be closed but as you are still paying staff why not consider online health and safety or food hygiene courses that they could be doing while they are at home?
Keep in touch with staff – We don't know how long the current situation will go on for so be sure to keep in touch with all your staff as you'll need them raring to go when you reopen. 
Social media – Update your social media pages with the steps you are taking and anything you might be doing to help your community. 
Talk to your accountant – They are best placed to understand all the latest government advice and they will have a good grasp of your finances too, so book some time in with them to talk. 
Insurance – Could your insurance policy do with updating in light of current events? While it might take a while to get through on the phone at the moment you could get some quotes online.
Secure your empty building – Your property may be closed for a couple of weeks or a couple of months, we just don't know so ensure it is safe and secure. You may need to invest in additional equipment such as CCTV, alarms and shutters for peace of mind. 
Have a well-earned rest – It's been a stressful and worrying time – and will continue to be so for some time to come – but try and relax and enjoy time with your family.