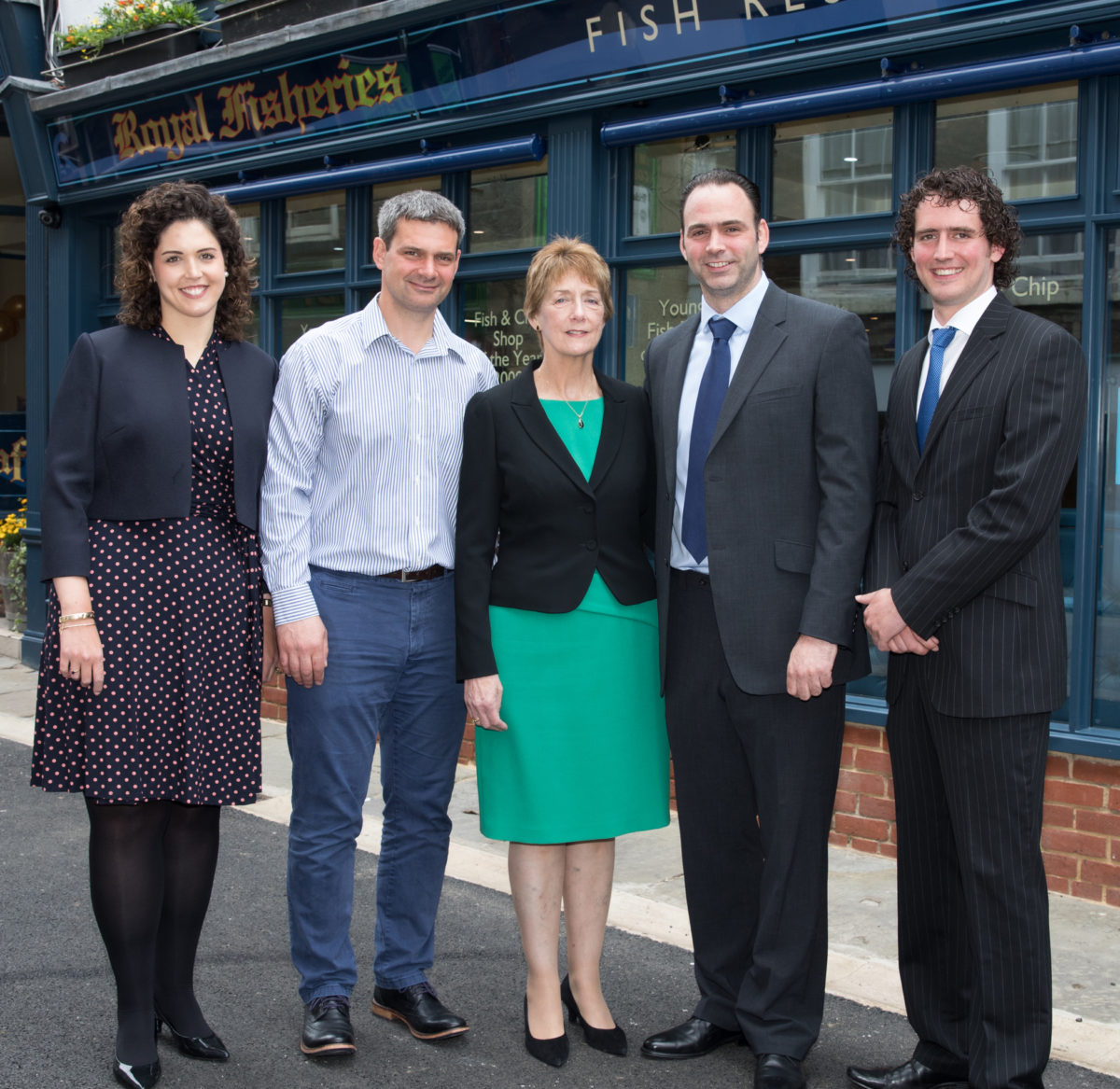 Today is a day to celebrate our mums. Mums that work, mums that stay at home to look after the children and mums that juggle the two. So we thought we would shine a light on one person in particular, our customer and close friend Carol Fusco, owner of Fusco's of Whitby.
With outlets in Whitby and Robin Hoods Bay, including Quayside, Royal Fisheries and Fish Box as well as Whitby Fish & Chips catering trailer, Carol has clocked up an impressive 50 years in the industry while raising four children who all work alongside her.
Firstly, we speak to her four children – Adrian, Stuart, Raymond and Maria – to find out what it was like growing up with a mum who had to balance a growing family and a growing business.
Adrian
"Mum is one of those special people who will put her heart and soul into everything she does. Whatever the task, she gives it maximum effort, until it is completed to an incredibly high standard. Growing up, the business was a way of life for us, but both mum and dad would always be there for those special moments as children. She was (and still is) a master of the work/children balance! Not only did they work incredibly hard for the business, but mum and dad both also gave up their limited free time to support the clubs we enjoyed: mum on the swimming club committee for many years and dad helping out at Rugby. If there was a way to do it all, they did!"  
Stuart
"First and foremost, mum has always been 'mum'. She is brilliant to work with, especially with the HR side of things, she understands what we need operationally because she has done it herself, and she also recognises where people will work well together.
"My early memories of mum at work would be doing the admin at the kitchen table after we went to bed. It would be all tidied up ready for breakfast the following morning and then out again the next evening. It is a privilege to work with her and it really makes us a true family business."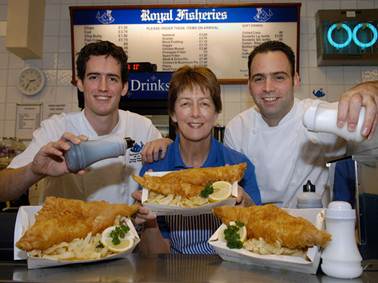 Maria
"As children, mum made the most of every minute, many times she would say, "Right kids, grab your wellies, we've got an hour, so let's go for a muddy walk!" We all have many happy memories growing up and there was always a lovely, home-cooked meal (with lots of vegetables) on the table every evening.
"She would always collect us from school, help with our homework, get us to where we needed to be and often worked into the evening once we were tucked up. She is a wonderful mum, she worked so hard to make sure we were all happy whilst running a growing business, we are really proud to call her "mum"."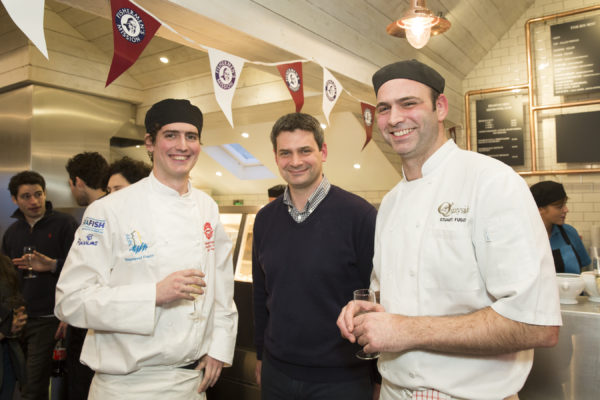 Raymond
"From an early age we have been involved in the business, whether that was helping mum or dad at work or helping them fix something, they both always explained what was going on. We were always included and would often all pull together as a family to get things done.
"We have always been part of the team and I think that's why we work as well as we do now. Mum taught us to work together as a team, playing to our individual strengths, it is something I've remembered and done ever since."
And from Carol's perspective, how was it juggling working life in a chippy and her growing family?
"Once my husband Peter and I decided to have children, we planned ahead how we would cope with the changes in our lives. The work-life balance is often not easy, as I'm sure anyone running a family business will tell you. You have to learn to prioritise and organise, often to the nth degree, so that the family is cared for and the business is running well. The days were busy but happy and there was no shortage of challenges.
"When our first two sons arrived, I stopped working in the shop. Peter did split shifts working lunchtimes, coming home in the afternoon and returning to work in the evenings. This gave him plenty of family time during the afternoon and, once dinner was done and children in bed, he went back to work and I sat down to tackle the admin part of the business. This worked fine for a few years, then along came a third son and a daughter and life became much more hectic! The older ones were going to various clubs and with Peter at work in the evenings, the little ones were often in the car in their pyjamas while I drove the older ones to do drop off and pick ups. I think they quite enjoyed it and were certainly no worse for it.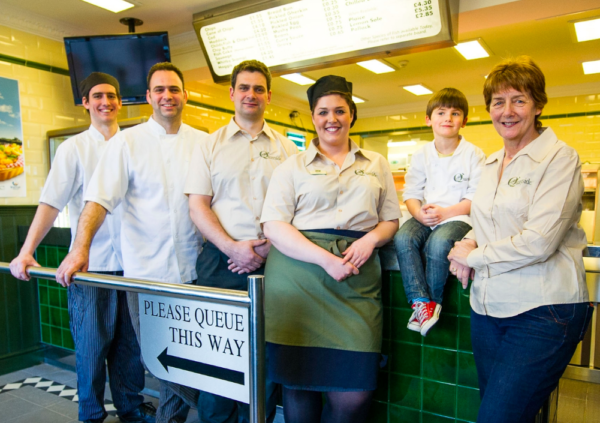 "As I did all the admin work I could work from home mainly in the evenings and gear my whole day around the family. Planning meals and shopping ahead was paramount to fit round all our busy lives. As the little ones got older they also became involved in various out of school activities and some evenings became a military operation fitting in meals, homework and activities. 
"There would also be times when the whole family would work together if there was a special job coming up but for us, it was never really a job, more of a way of life. 
"Family time was always precious and still is, whether it was mealtimes, holidays or just a walk on the beach. I was always conscious of these special times and never took anything for granted.
"I have had many blessings in my life, a great husband and the pleasure and privilege of raising four wonderful children, who now live and work around me. I am a firm believer that you only get out of life what you put in, so it was certainly worth all the hard work.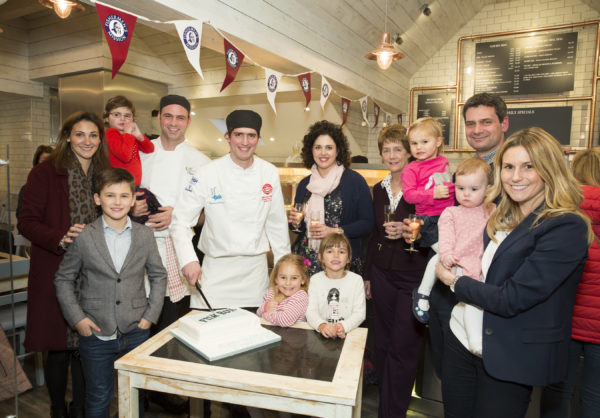 "I'm confident that they will all continue to work together, be aware of the work-life balance and move the business forward, whilst raising and enjoying their own families – I now have one grandson and seven granddaughters, what joy!"