Krispies in Exmouth is a shop moving from success to success. They have recently set up a click and collect Krispies in Exmouth two miles from their original site, the first dedicated one in fish and chips.
Kelly and Tim Barnes took the time to discuss their new business with us.
Tim begins by explaining that 'We always wanted a second shop. We were close to doing so before, but we didn't feel the location quite worked. We feel that not only our industry but takeaways in general are going the way of deliveries and collection.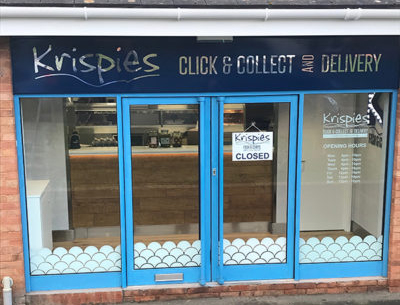 'If we do not seek to get on the technology bandwagon we risk being left behind. This is clearly obvious with the growing market share of companies such as Just Eat and Deliveroo.' This then leads us to the question 'why not just use one of these existing services?' Tim answers 'we want to continue to offer our customers the Krispies experience. This means customer service and also quality of product. We wouldn't want to trust a third party to deliver this. We have the experience in running a very busy fish and chip shop already and these companies take a fair share for their service. This way the customers remain ours. We can market to them, deal with any issues that may arise.'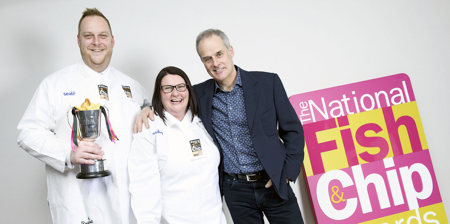 With Krispies being the current National Fish and Chip shop of the Year award winners, their main site has been extremely busy. It is hoped that the click and collect will help to keep queues down with those who recognise the brand using this option. They were getting a lot of customers asking for a new site as an option moving forward so decided to explore it!
The good news is that is has started off extremely well! Kelly says 'it's thoroughly exceeded expectations. We were hoping to just dip our toes this first week and get used to the site but we've been slammed. The evenings are already as busy as the main site which is really encouraging. It's understandable that it may be part novelty but we think this is just the beginning.'
Some of the logistics of never having done deliveries did take some ironing out but they were only small issues. There is no room for potato preparation on the new site so there is transport to be organised between both sites with the making of homemade fishcakes, potting up sauces etc. It's thought that this may become the job of a full-time prep assistant working between sites. The biggest difficulty is being aware that the customers stepping through the door are expecting their food immediately. Tim and Kelly are coping well however by ensuring they are prepared and are able to speed up and slow down the speed of ordering to suit the shift.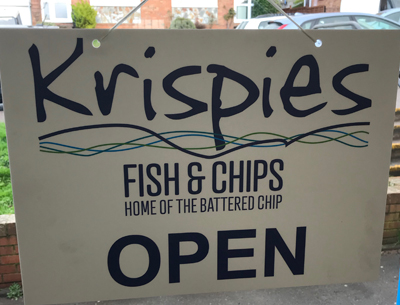 When they had decided to completely gut the shop, the decision had to be made on what frying range would power the business. As KFE had refitted their main site only last year it was an easy decision and installed a six pan L-shape range. Tim says 'we're so happy with the equipment at the main site it really was an easy decision. The new flat bottom chip pans are amazing. Less oil, more power, it's making a real difference. The service and aftersales commitment really sets them apart. KFE create a lasting relationship with their customers and Kelly and I really feel we could trust them moving into a new venture with our eyes somewhat closed!'
There were obviously some concerns moving into an unexplored area. Complete confidence in the product that they produce and the equipment in the shop left no issues on that front. It was more about foot fall and making the money back after such a large investment. With immediate success it would seem as if having an already well-established brand name like Krispies is making all of the difference. Tim explains 'Exmouth is a town in which most of the potential costumers know us and what we have been about for years. This is clearly making a difference. The market is definitely there. Convenience is the way the world's going and that's going to continue. People's lives are busier and they need it to be easy getting food! There are companies making a fortune delivering this service for existing businesses so why can't we make it work for ourselves!'