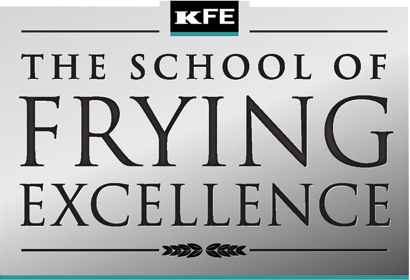 When it comes to mastering a trade – any trade – one of the key techniques is to learn from the best. Finding mentorship isn't always easy but it's one of the most rewarding ways you can improve your capabilities while also growing your knowledge base. And it can be hugely rewarding for the mentor in question too, as they get to impart their vast expertise on eager listeners.
Our School of Frying Excellence is one of the very best ways to ensure you're at the top of your game when it comes to everything from physical frying to serving and sourcing. All training is delivered over a jam-packed 2 day course at our Lincolnshire Showroom and is hosted by our specialist team of award-winning trainers. Still not sure if it's for you? Let us break down the reason that you'll not look back from your time at the School of Frying Excellence:
Our Trainers are the best in the business
We don't just say it – our trainers are all award-winners themselves.
All of their training in the School of Frying Excellence has been created with an impartial Environmental Health Consultant to ensure everything is top notch and above the expected levels.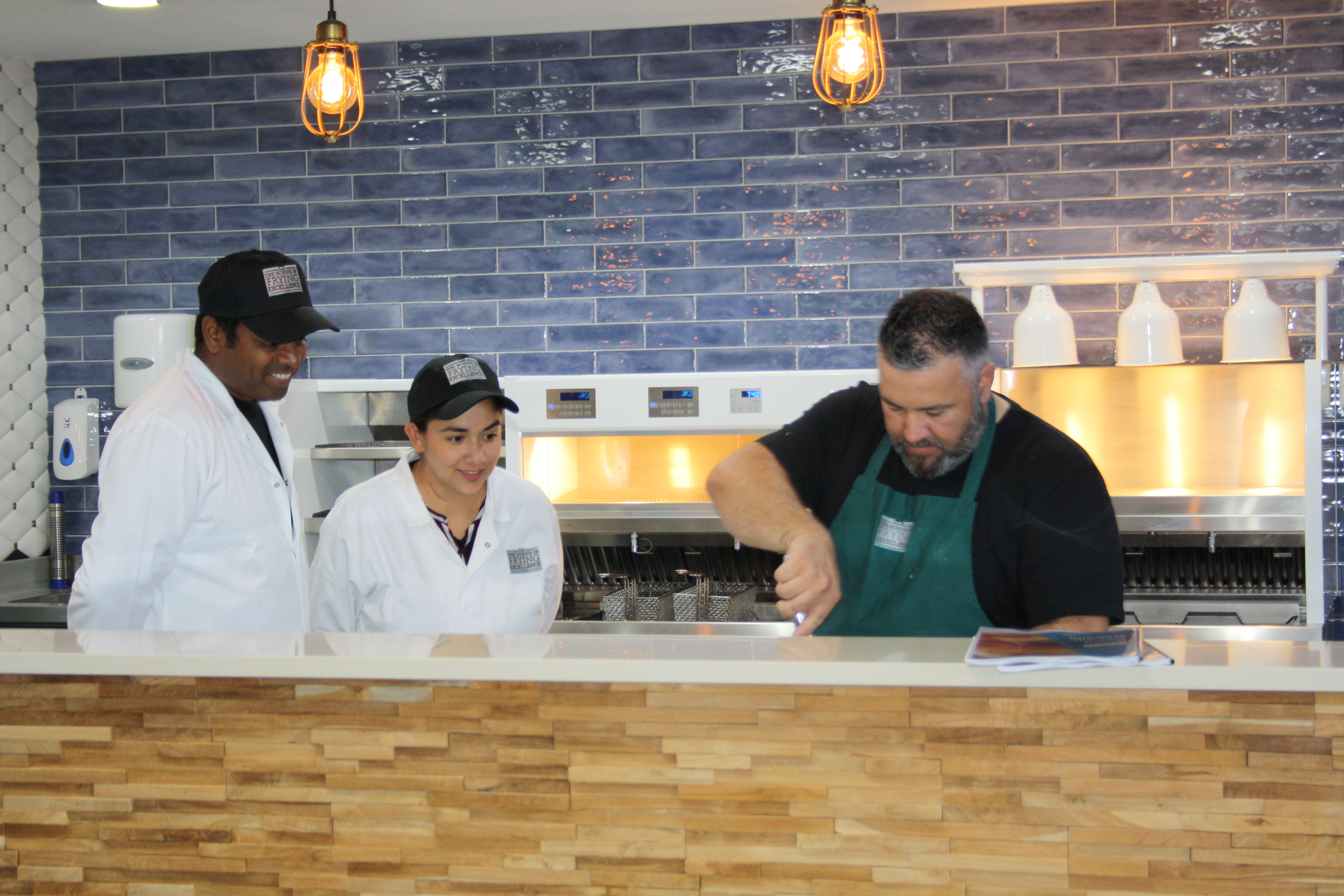 As a beginner you'll cover the basics and more
If you're new to the world of fish and chips and want to ensure you're off to the right start then we'll cover all the basics from food preparation and storage to serving and sourcing. Everything you'll need to get started is covered thoroughly.
As an existing professional we'll help you up your game
We know that it's imperative to freshen up your skills and techniques from time to time. Even the most experienced of friers can find themselves feeling rusty sometimes. We'll show you the most effective and current techniques to ensure your food is ahead of the competition.
Our premises are the highest of standards
Our unique Academy is housed in our Lincolnshire Showroom in the town of Market Deeping, which is coincidentally where KFE was also originally founded. (We call it 'home'!) Designed to the highest of design and hygiene standards, it's kitted out with all the top of the range fryers and tools you'll need to get the most out of the training.
Fish and Potato Sourcing covered
The practicals of any fish and chip business are sourcing your materials. We'll teach you where to source both your fish and your potatoes as well as other meat and side options. We've searched high and low for the most reputable and tasty options, so you don't have to.
Learn the different options and techniques for fryers
There are lots of techniques out there for creating the tastiest fish and chips, but we've worked hard with our award-winning trainers to secure the best methods – and we'll teach you them. Not only that, but we'll show you how to use our frying ranges to deliver a consistently excellent level of product that will earn you a higher reputation than others in the business. A master is only ever as good as his tools after all!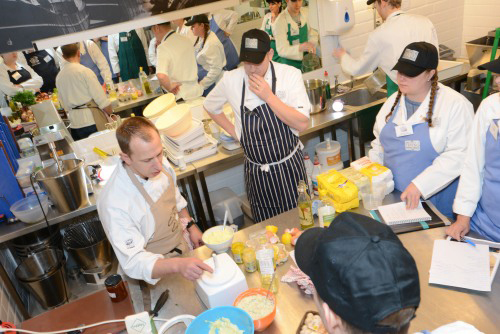 Preparation & Options
Want to extend your menu past the 'norm' or try new flavours and services that will benefit your customers? We'll talk about different batter options and individual preparation and side accompaniment techniques that will give your food the edge.
Now you've got the food – spread the word!
Once you've learned all there is to know about sourcing, preparing and serving the food, it's time to learn how to market your business and tell everyone about why you're great! We'll cover everything from general marketing and advertising to promotion and customer care.
So, if you think you're ready to become a fully fledged graduate of the School of Frying Excellence,  join us on our next 2 Day Course on 10-11 September 2019 or contact us about our 1 to 1 courses. Call us on 01778 380448 or email sales@kfeltd.co.uk to book your place.