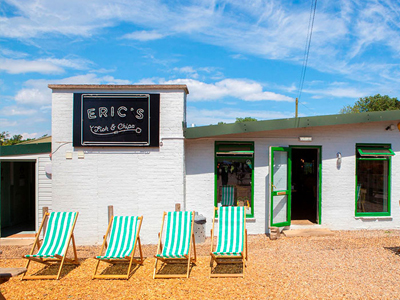 Eric's Fish & Chips, Thornham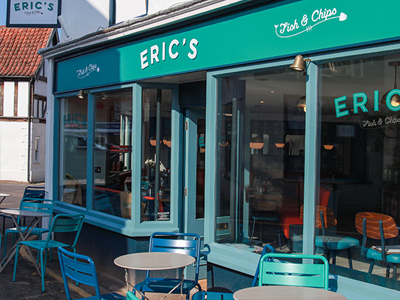 Eric's Fish & Chips, Holt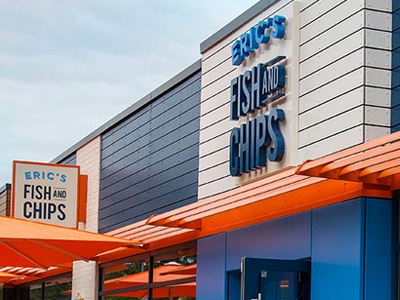 Eric's Fish & Chips, St Ives
Eric Snaith, Chef and Proprietor of Titchwell Manor hotel talks about his first venture into the business with Eric's Fish and Chips in Thornham, Norfolk and moving on to open two further shops in June and July 2019.
"My background lies in running a busy kitchen, serving fine dining to guests in our hotel, so the decision to open Eric's Fish and Chips in Thornham was a big leap in the dark for us.
Fortunately, because we bought our first range from KFE, we soon heard about their School of Frying Excellence and the course that they run to introduce newcomers to the fundamentals of running a fish and chip shop
My staff and I went on the 2-day course and it was absolutely brilliant! We learnt so much and gained a really solid grounding, just what we needed to line us up for the big day. The trainers were award-winning fryers and it was reassuring to know that we were learning from the best in the business.
I'm so glad that we chose KFE to supply our ranges too, they gave us excellent after sales care and nothing was too much trouble. The advice they gave really helped us to get off the ground and just as importantly, through both KFE and the School of Frying Excellence, we've made connections with other fish and chip shop owners, it feels like we're one community.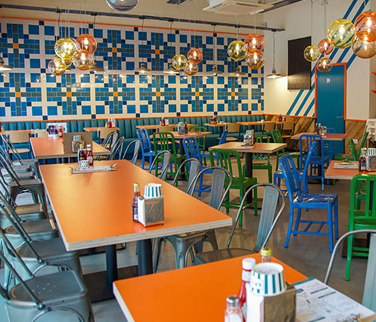 I think another reason why I identify with KFE is that they're a true family business with family values. Titchwell Manor, my hotel, is a family business too. My parents started the hotel and I've been involved since the age of 15, when I started working in the kitchen. I loved the creativity and camaraderie and after a spell working in Australia and another local kitchen, I made my way up to become Head Chef.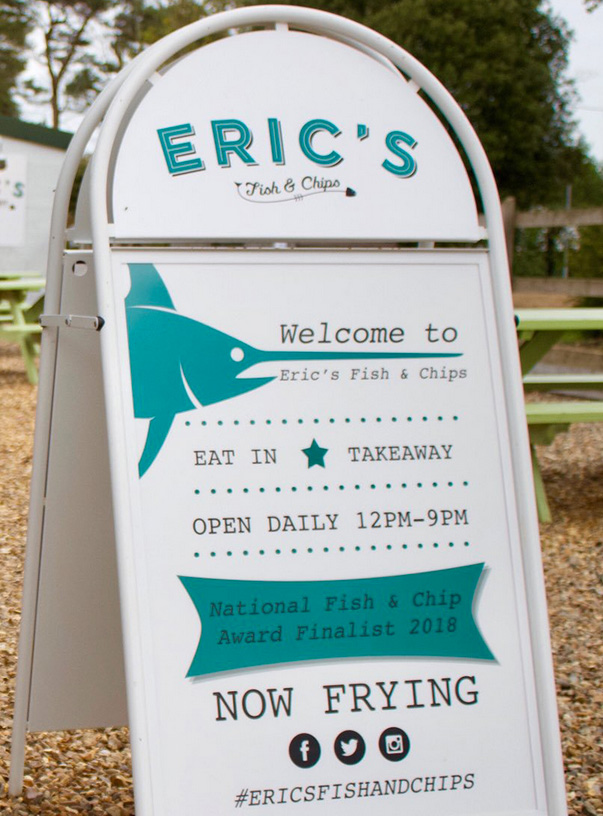 These days though, I've stepped back out of the hotel kitchen and mainly spend my time managing the hotel and our fish and chip businesses in Thornham, Holt and St Ives in Cambridgeshire. I'm lucky that I have great staff that I can rely on in all four sites.
I visit all sites regularly and go into Thornham at least once a week where I still enjoy getting behind the frying range when they need me to! In the holidays we can double our trade, so it's often a case of all hands to the pump.
We've been pleased with how the fish and chip businesses have performed and have made Finalist twice in the National Fish and Chips Awards.
I like to put a real focus on buying only the best ingredients and serving a premium product. The three Kiremko ranges we've bought from KFE perform outstandingly and have played an important part in establishing our brand too.
Like Thornham, our shops in Holt and St Ives offer both takeaway and restaurant service. To be honest, it wasn't easy to open two new shops 75 miles apart and within a month of each other, but we're over the hump now and business is good. It's a great reward for the months of planning and hard work that we all put in get the businesses open."