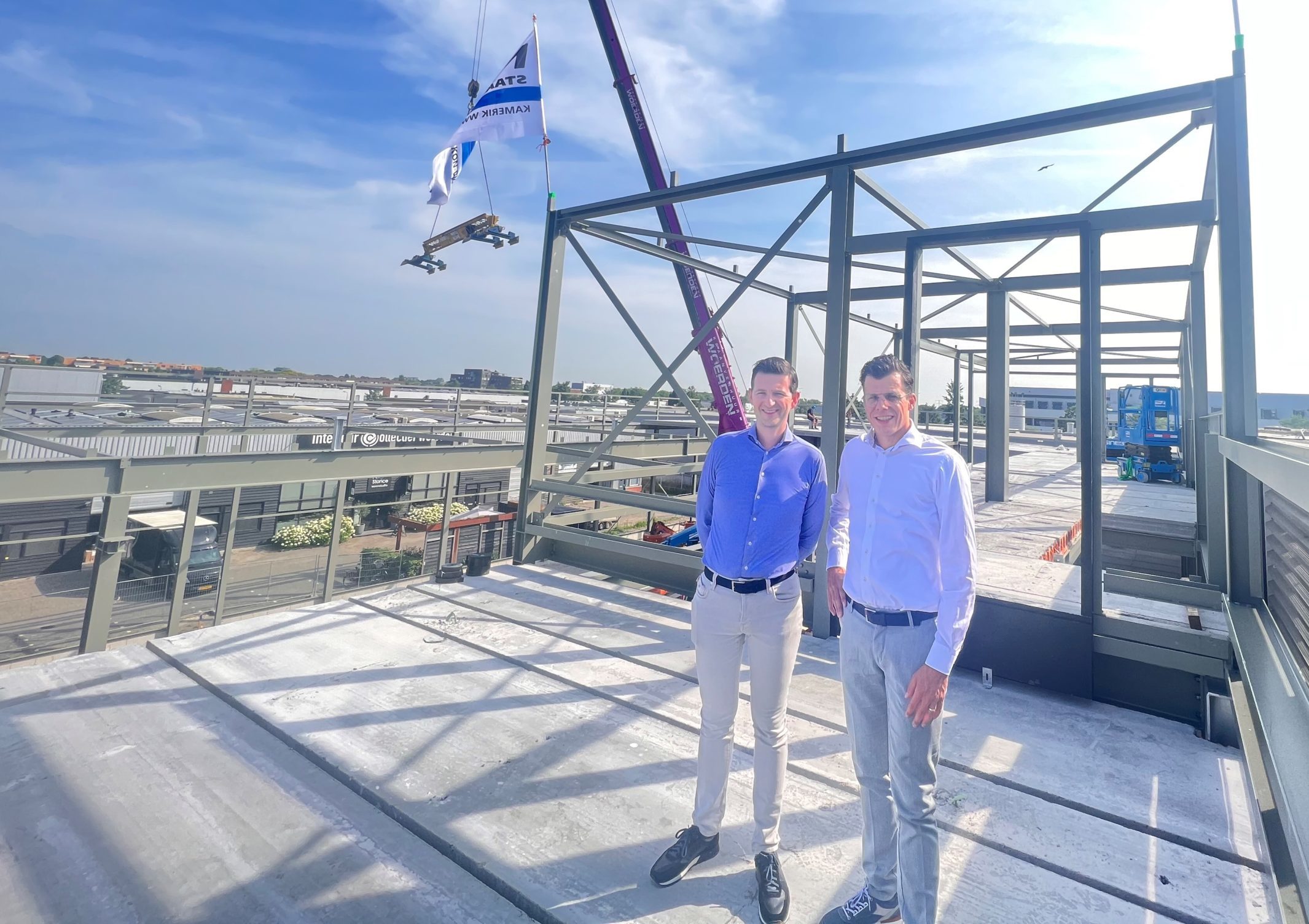 There's a new energy at QBTEC in Holland, the factory where our Kiremko frying ranges are made, and it's all down to a management change following the retirement of Managing Director Gijs Okkerman last summer.
The reins have been passed down to 35-year-old son-in-law Jeroen van Amstel, who has been with the company for seven years, and 32-year-old Mathieu Mulders, who joined six months ago. Both take up the roles of Managing Director, with Mathieu focussing on operations and finance, and Jeroen on sales, service and marketing.
The young pair have many synergies that lend themselves to a successful partnership, with Jeroen commenting: "For a business to be sustainable and grow we have to keep moving forward. This means challenging old ways of doing things, adapting and looking for new opportunities. We feel we are in a good position to be able to do this so it is an exciting time for us."
Mathieu adds: "We work very well together in that Jeroen has been in the business for many years so he has a very clear understanding of the industry and the sales side of the business, but he can be quite focused on doing things his way. I come from a corporate background, I'm quite analytical and I have worked for several large financial companies so I can bring a different perspective to the business and say, "let's maybe try doing it like this"."
Leaders in innovation
In new hands, the pair have plans to expand the business, continuing on the pathway set by Gijs to be leaders in innovation.
This includes expanding the business into new markets, such as Romania. Here QBTEC is already the preferred range supplier to a leading chip concept which, since 2017, has opened 40 news shops.
"We guided our Romanian partner on all aspects of the business, from learning how to fry chips and cleaning to technical installation and maintenance. This is evidence that QBTEC is the partner to start and accelerate (fish and) chips business in new markets," says Jeroen.
Developing HiFri, a fryer that cooks snacks and chips using hot air and steam as opposed to oil, is also a top priority. "This not only reduces odours and calories but also eliminates the expenditure for frying oil," says Jeroen, who anticipates seeing more of these in places like petrol stations in the coming months.
As well as introducing Qook equipment, custom-made professional kitchens for the hospitality industry, to the UK market, QBTEC will continue its research and development work to bring more efficiencies to its frying ranges sold in the UK. This includes investing in remotely diagnosing ranges to eliminate callouts as well as making frying ranges hubs of information which can be tapped into.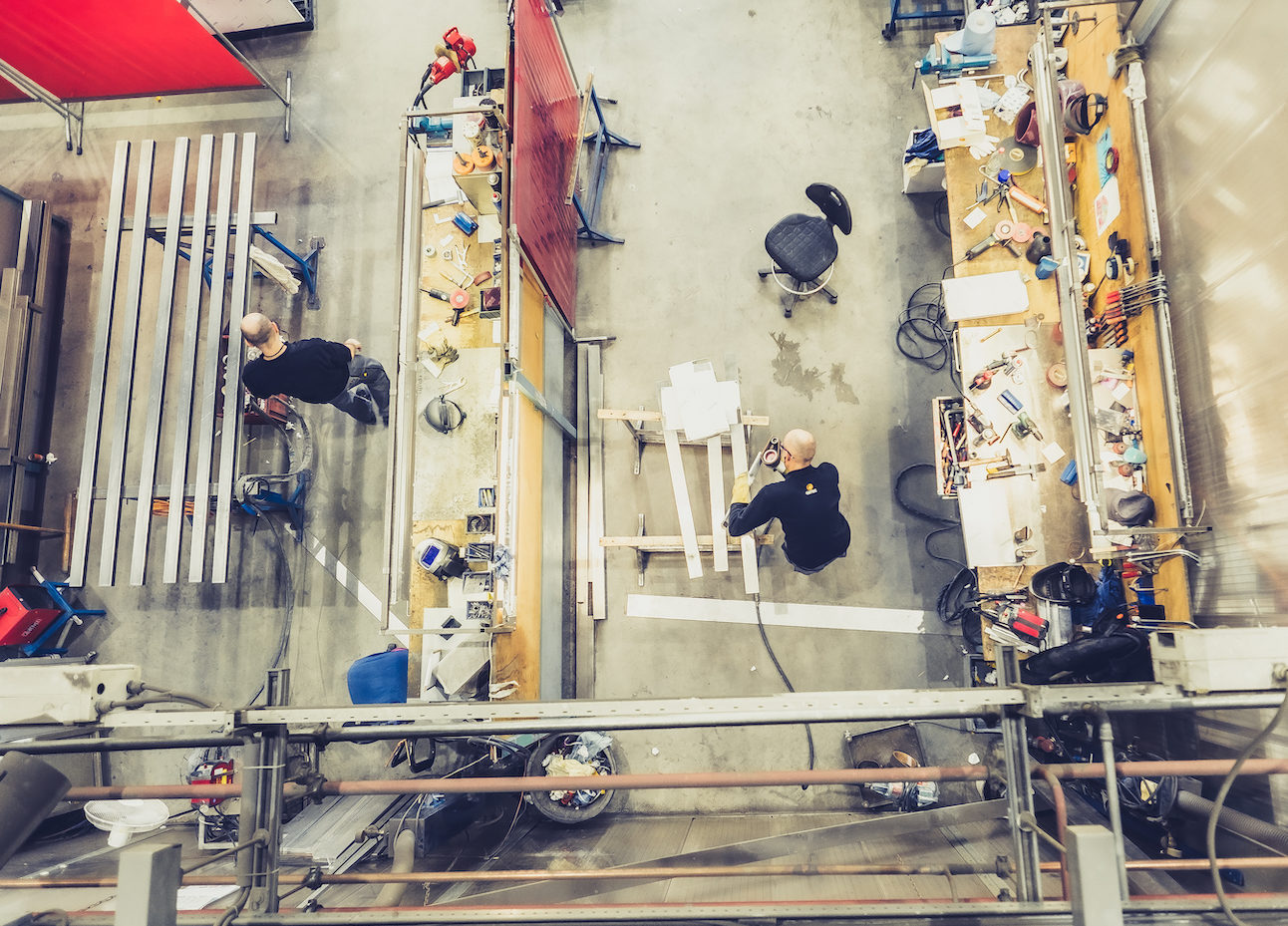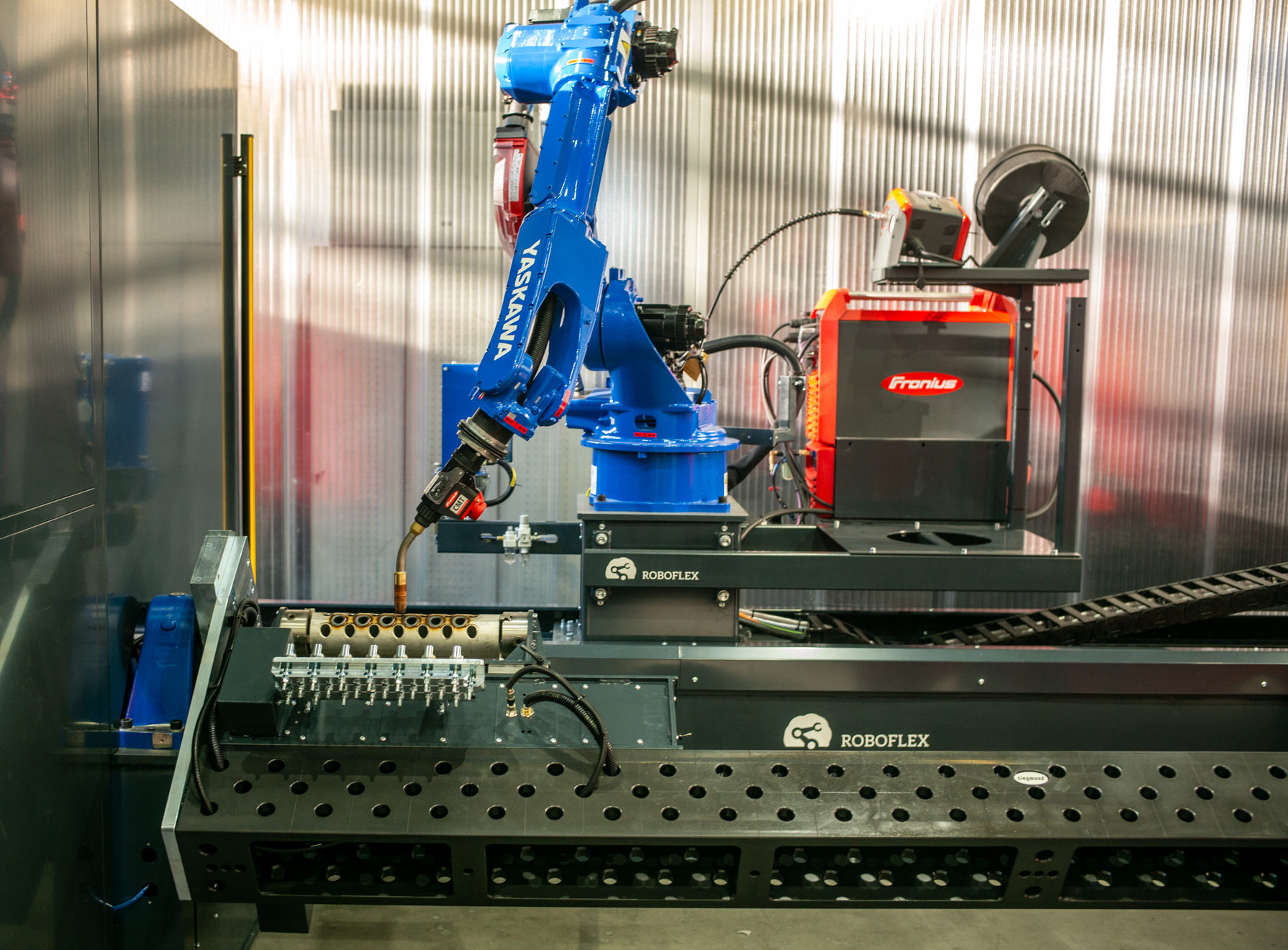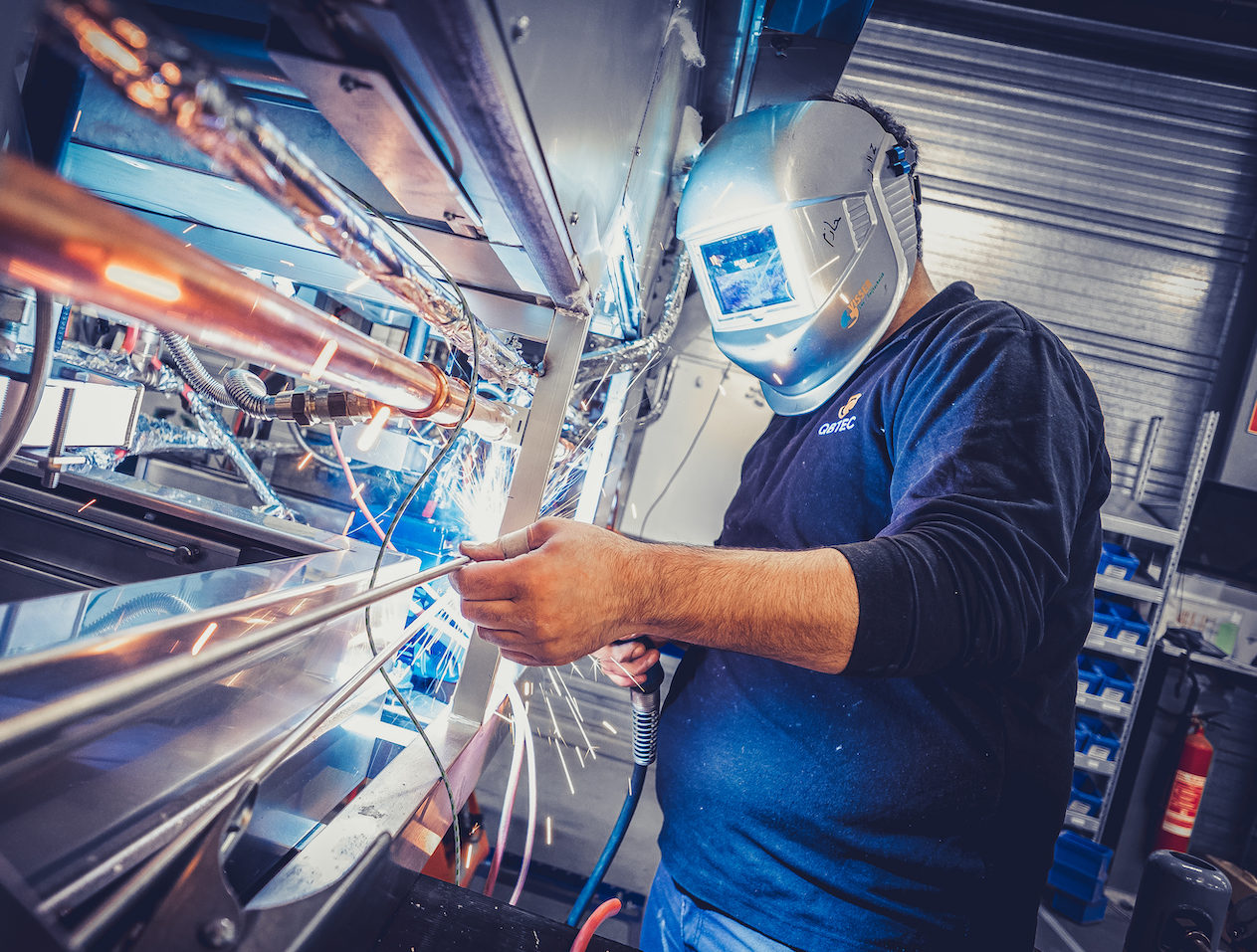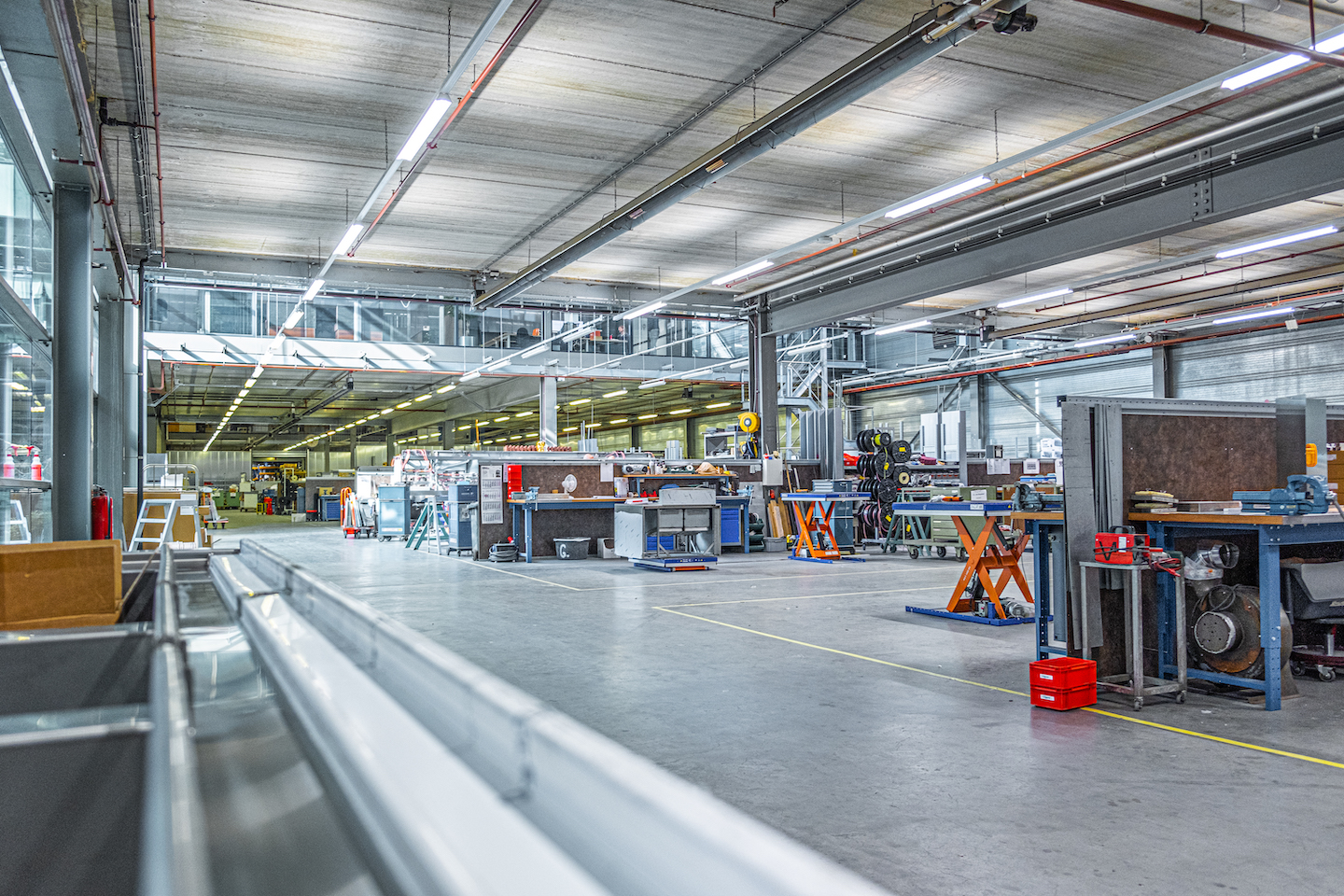 "We are looking at data retrieval from our frying ranges, which will help us analyse the market better," explains Jeroen. "For example, if a customer comes to us saying they need a six pan range, we'll be able to say well actually no, because we see from the data we have that 80% of the market is working fine on a five pan range. So we can advise customers much more accurately on what would suit their business."
Hydrogen power
With a forward-thinking mindset, the pair are also looking into new forms of green energy in particular hydrogen to power its ranges in the future. Jeroen comments: "First it was the electrification of frying ranges and now we are looking at hydrogen as a credible power source. We want to lead in this field too when it becomes a reality, which is why we are already involved in a European project where applications are being tested."
Whilst Gijs had propelled the company forward by investing in robots to handle aspects of assembly, welding and production, Mathieu is determined to delve deeper into this field, explaining: "Trained production workers are getting more and more scarce – even though we work closely with colleges – and so we have to prepare for that. Robots are not only more efficient but they can make the remaining production work more interesting and less physically challenging too."
Of course, there continue to be areas where robots cannot compete, as Jeroen concludes. "We have many departments within QBTEC where the skill and craftsmanship of people to create tailor-made equipment can never be underestimated. Our dedicated R&D department, for example, where are all the new ideas come from and existing ideas are modified and improved, those are jobs that can never be replaced by robots. As invaluable as technology is to moving our business forward, our people and the skills they possess are incalculable."