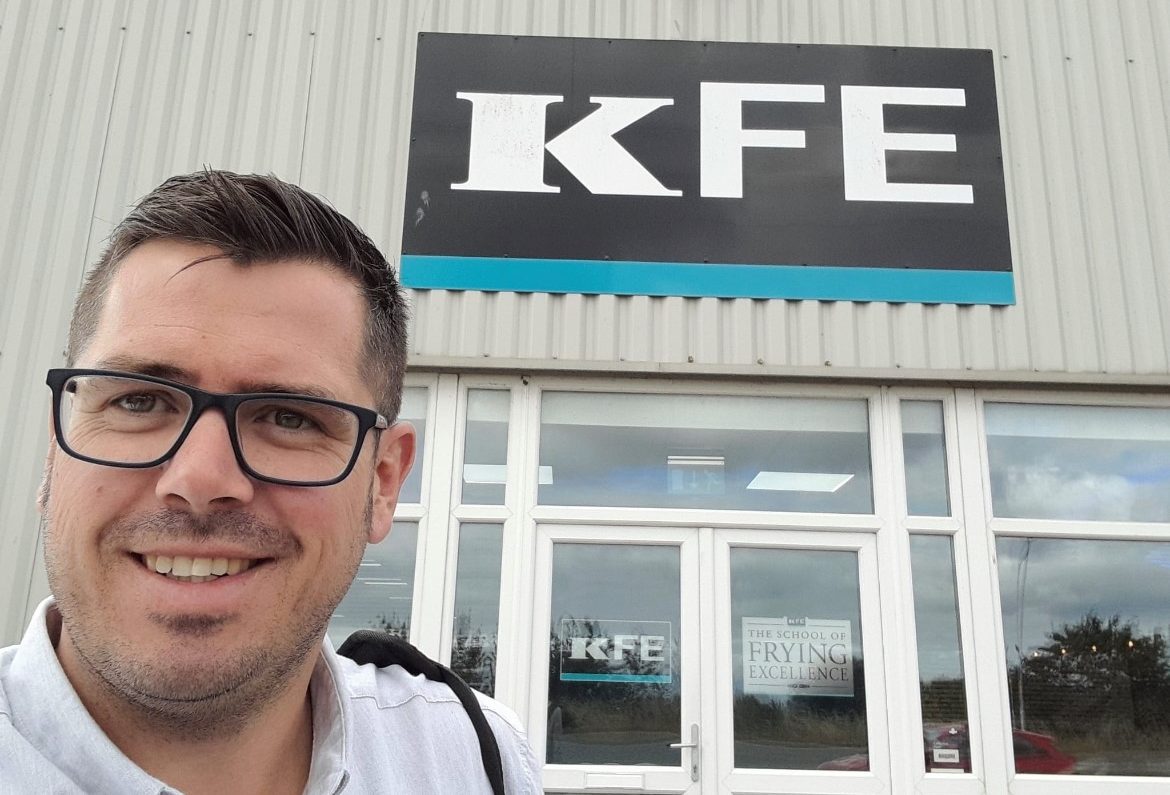 We are delighted to announce the appointment of Richard Turner as Area Sales Manager for the East of England.
Richard joins the company with a wealth of experience, having spent 12 years at global food business Kerry Foods where he held the title of Account Manager. His responsibilities included developing relationships with independent fish and chip shops before handling multi-million pound wholesale accounts.
Previous to this, Richard worked as a chef in pub and golf club kitchens, and also supported his wife Laura during her 10-year ownership of The Cleethorpes Mermaid, a busy fish and chip restaurant on Cleethorpes promenade.
With an area covering Scarborough on the north coast down to Ipswich in the east, Richard's new role at KFE will involve assisting customers in purchasing a Kiremko high efficiency frying range, from initial advice, site surveys and planning to layout recommendations, training and after-sales.
Richard comments: "Through my role with Kerry Foods I have worked with KFE for many years and attended various events that they have hosted, to now be working for them is fantastic. They are a great family-run business with a premium product, expertise and longevity.
"I've carried out a lot of frying during my time in the industry so I know what customers are looking for in terms of quality and consistency of products. I'm really looking forward to getting back out in front of customers and helping them achieve this in partnership with KFE."
Paul Williams, Managing Director at KFE, comments: "Richard is extremely well respected within the industry and is well-versed in its challenges and demands, which makes him the ideal person for the role. We look forward to working with Richard to grow the KFE business and we are certain he will fit in perfectly and make a positive impact on the company, our customers and the industry."
To chat about your frying range needs, contact Richard on 07912 478080 or e-mail him at richard.turner@kfeltd.co.uk