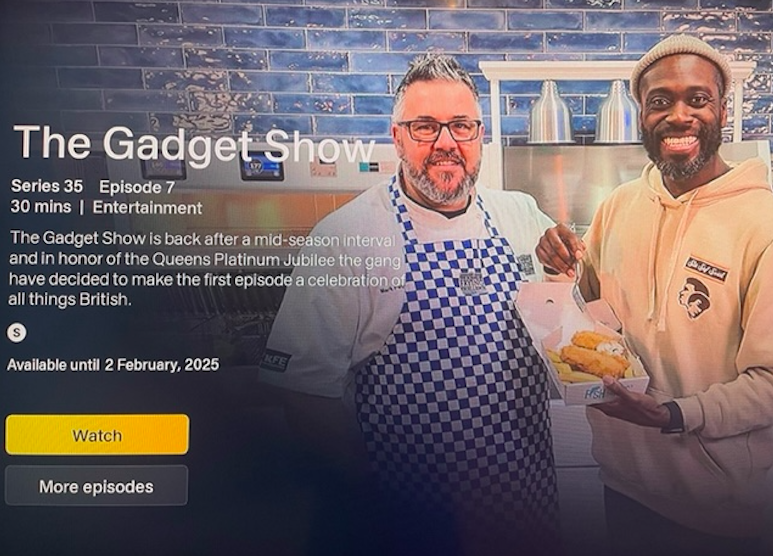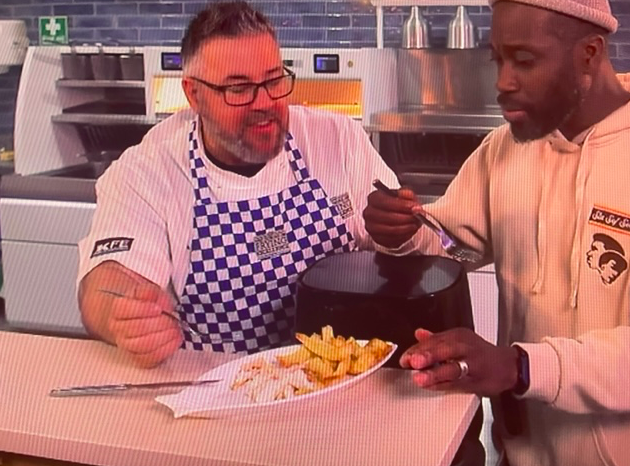 Our KFE School of Frying Excellence has appeared on national television after it was used to film an episode of The Gadget Show.
Host Ortis Deley spent a full day filming alongside award-winning trainer Mark Petrou as they put air fryers through their paces to determine whether modern technology could cook a decent portion of fish and chips.
In the episode, which aired on Channel 5 on Wednesday 22nd June, Ortis described the frying school as "an elite chip shop training centre" before he and Mark tested three air fryers, giving them points for temperature accuracy, even cooking and how well they fried fish and chips.
Mark also showed Ortis around the training school's high efficiency Kiremko wall range and cooked fish and chips the "proper way" for comparison.
When asked by Ortis what makes really good fish and chips, Mark replied: "You want it to be crispy like a £50 note on the outside and as fluffy on the inside as a summer cloud."
Whilst the experiment generated some interesting results, Ortis had to concede that for the best fish and chips, you can't beat your local chippy!
Commenting on filming for the show, Mark said: "It was a great opportunity to showcase KFE and the School of Frying Excellence, and Ortis and all The Gadget Show team were fantastic to work with.
"It was a privilege to be asked by KFE to represent them and the industry we all care so much about. I was extremely confident that air frying could never replicate the knowledge and passion of a skilled frier and the awesome Kiremko range."