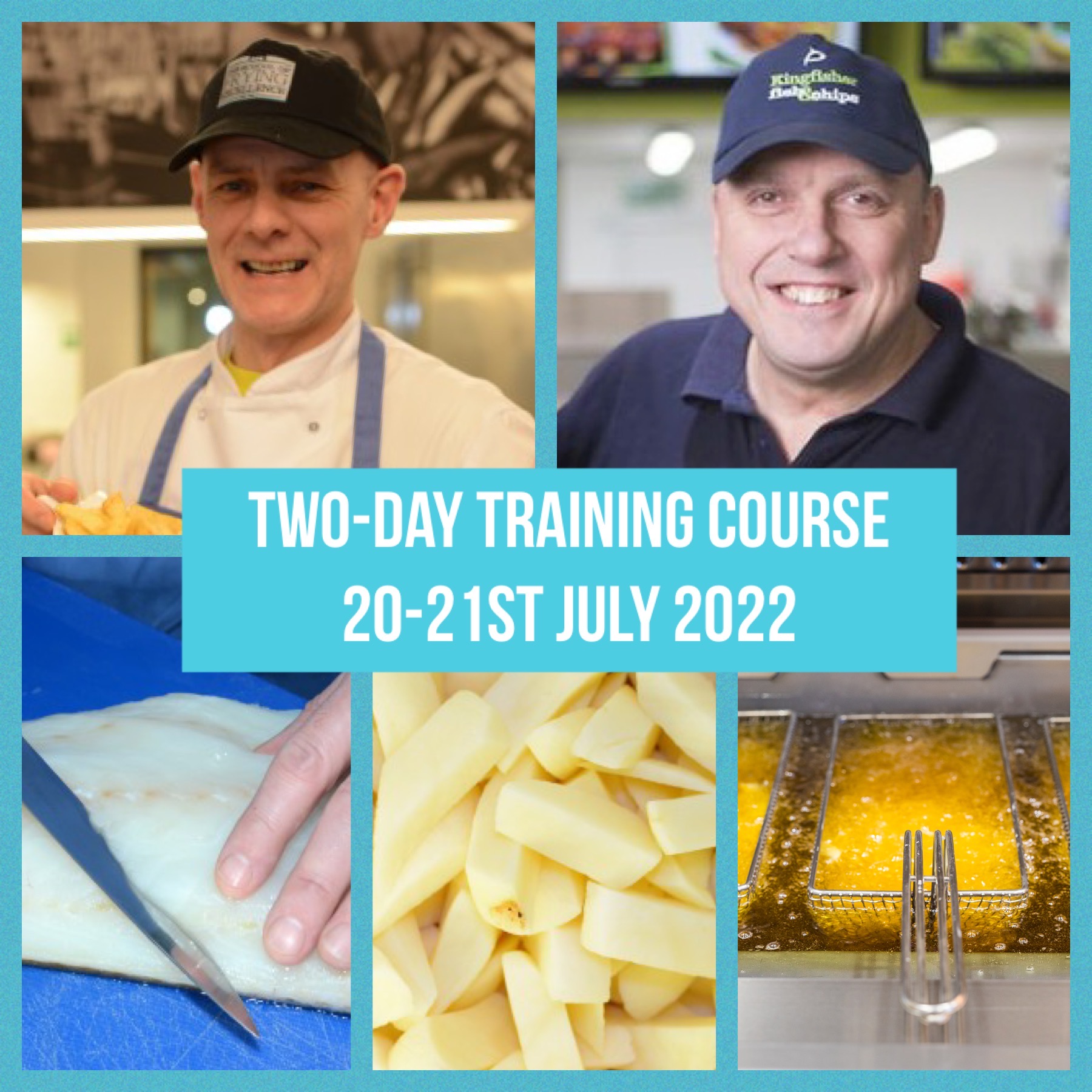 Craig Maw, former owner of multi award-winning chippy Kingfisher Fish & Chips in Plymouth, Devon, will join our School of Frying Excellence resident trainer Gordon Hillan next month to advise businesses on ways they can reduce costs while maximising profits.
The two-day training course will take place on Wednesday 20th and Thursday 21st July and will equip students with valuable skills to help them navigate this period of uncertainty and operate their businesses as efficiently as possible while still turning out top quality fish and chips.
Students will get hands-on during a host of practical sessions covering:
– Fish cutting techniques & how to turn leftovers into profit
– Waste management
– Frying techniques
– Oil Management
– Marketing
Craig had 23 successful years behind the counter at Kingfisher Fish & Chips, winning a host of accolades including Fish & Chip Shop of the Year in 2017, MSC UK Menu of the Year 2016 and a three-star rating from the Sustainable Restaurant Association.
Craig comments: "I'm really looking forward to working alongside KFE in helping deliver training to fish and chip shops.
"In today's economic climate where you have to run your business as efficiently and smoothly as possible, people need training – or even sometimes refresher training – to learn how to work and cook efficiently and reduce costs as much as possible. Gaining that extra knowledge and good advice could be the difference between a shop struggling and a shop succeeding."
To book you or your staff a place on this valuable two-day course, call 01778 380448 or email sales@kfeltd.co.uk.