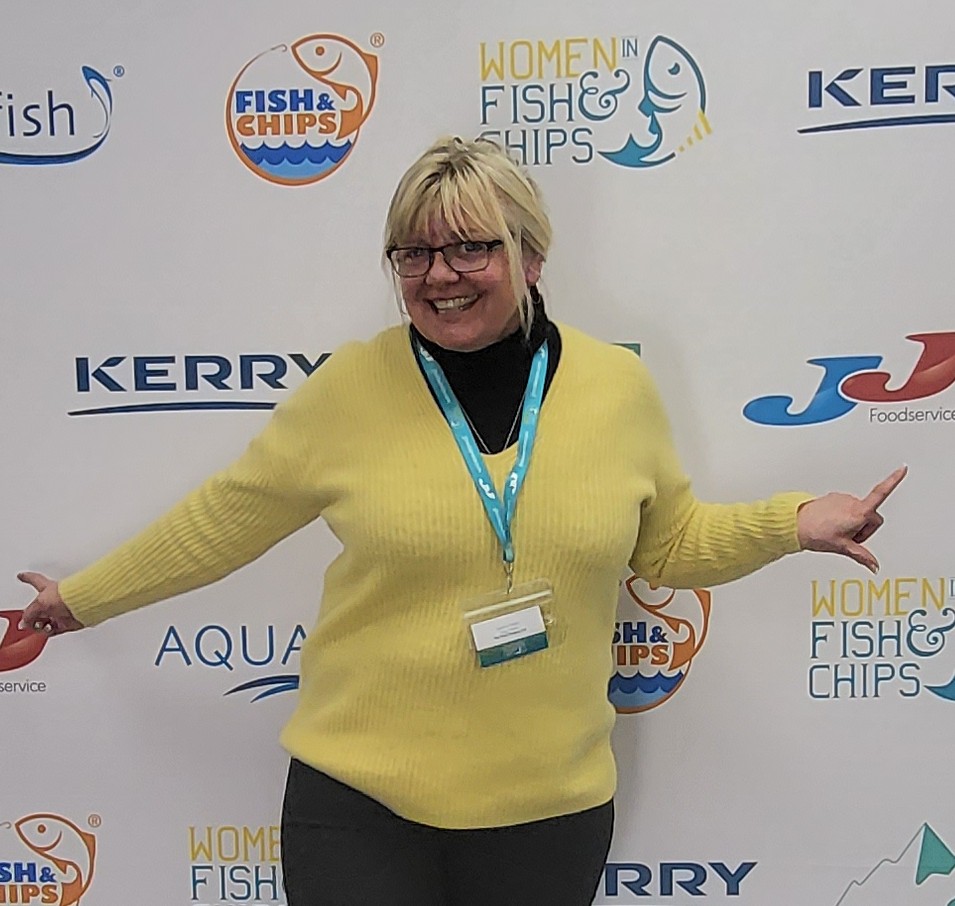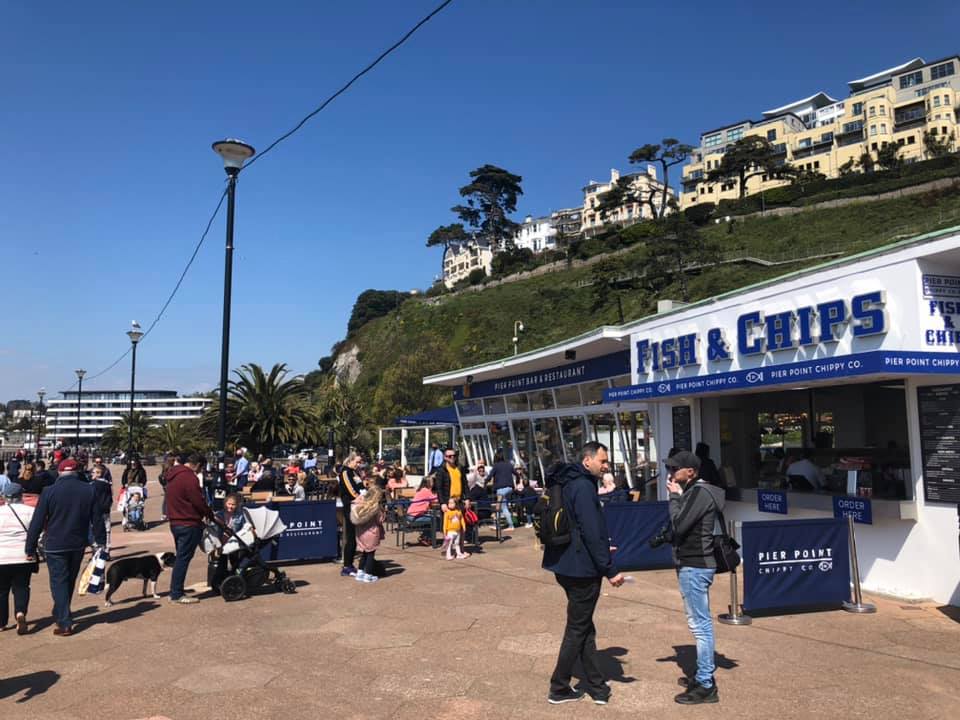 Just before the start of the pandemic, Lorraine Arnold bought her successful Paignton Pier Chippy model to Torquay with the opening of Pier Point, a 240 cover restaurant and takeaway. On top of the seven-figure sum paid for the building, Lorraine and her business partner committed a further £750,000 to refurbish the site. Here we speak to the businesswoman about having to make some tough decisions 
What made you go for a second site?
My plan was always to expand and this was a fantastic opportunity to take on another great location like Paignton Pier Chippy. Pier Point is right by the harbour where the fishermen come in with their fresh catch, but it's in Torquay and we felt with that location we could make more of the restaurant side of the business so as well as the takeaway we have a restaurant and bar too. I have a fantastic team of 60 to help run the whole operation.
You took over Pier Point just before the pandemic, how did that impact the opening? 
We bought Pier Point just three weeks before the pandemic hit. Had we known what was coming we definitely wouldn't have bought it, but we did! The intention was always to refurbish it so we closed it immediately for a deep clean and lick of paint but then we just couldn't get it open again. It stood there until July when we managed to get open and we hobbled through to November until the second lockdown and that's when we took the opportunity to do a complete refurbishment. We spent three-quarters of a million pounds taking it right back to bare walls and finally reopened fully in May 2021.
Part of the investment was a new frying range so why did you choose Kiremko?
We have a six pan Kiremko at Paignton Pier and I wouldn't use any other range. In a busy location like ours, you need your recovery time there because we are continually frying. When the annual air show is on, for example, we don't stop from 11am until 7pm. I think we got through about 40 bags of potatoes and 14 slabs of cod in just that one day last year. To be able to do that, it's really important that you've got the tools and that's why I went for the big 8 pan Kiremko range in the new site.
Did you specify anything different on the range for Pier Point? 
Yes, we have a gluten free pan with its own filtration so that we can safely cater for coeliacs and I have an extra blanching pan so that we've always got enough chips. I've also integrated four gas burners plus a hot plate for fresh fish because the range serves the restaurant as well as the takeaway, so we use that to sear the fish before we finish it. We do a lot of different species here, for example, hake, mussels, battered prawns, whitebait, scallops and sea bass. We also make our own salt and pepper squid and halloumi. The new range has really allowed us to expand our menu, although fish and chips is still our biggest seller by far.
What did you learn from Paignton Pier that has been useful here at Pier Point?
The main thing is that the quality has to be there. You can charge a premium price and people will pay it but only if you've got your quality, that's how you build up a following. In the three short years we've had Paignton Pier, we have built up a really loyal customer base, which has seen us through the winters. It's also important that you invest in the right tools to do that, which is why we went with a Kiremko frying range again. If you're producing the best, you've got to use the best.
What has opening a second site taught you?
I've learned that you've got to give yourself a break. You can't put too much pressure on yourself and you have to accept that sometimes things are out of your control. You have to give yourself time to breathe and take a step back, which I did recently and I came to the decision to sell Paignton Pier.
Why are you selling Paignton Pier Chippy?
It's an excellent site, we've managed to build it up to a massive turnover and it's still not reached its full potential so I know a lot of people will be asking the same thing. But new owners bought the pier, they wanted the restaurant too and we were offered a good premium. But also it's what I've just said about being able to step back a little bit and enjoy the hard work I've put in.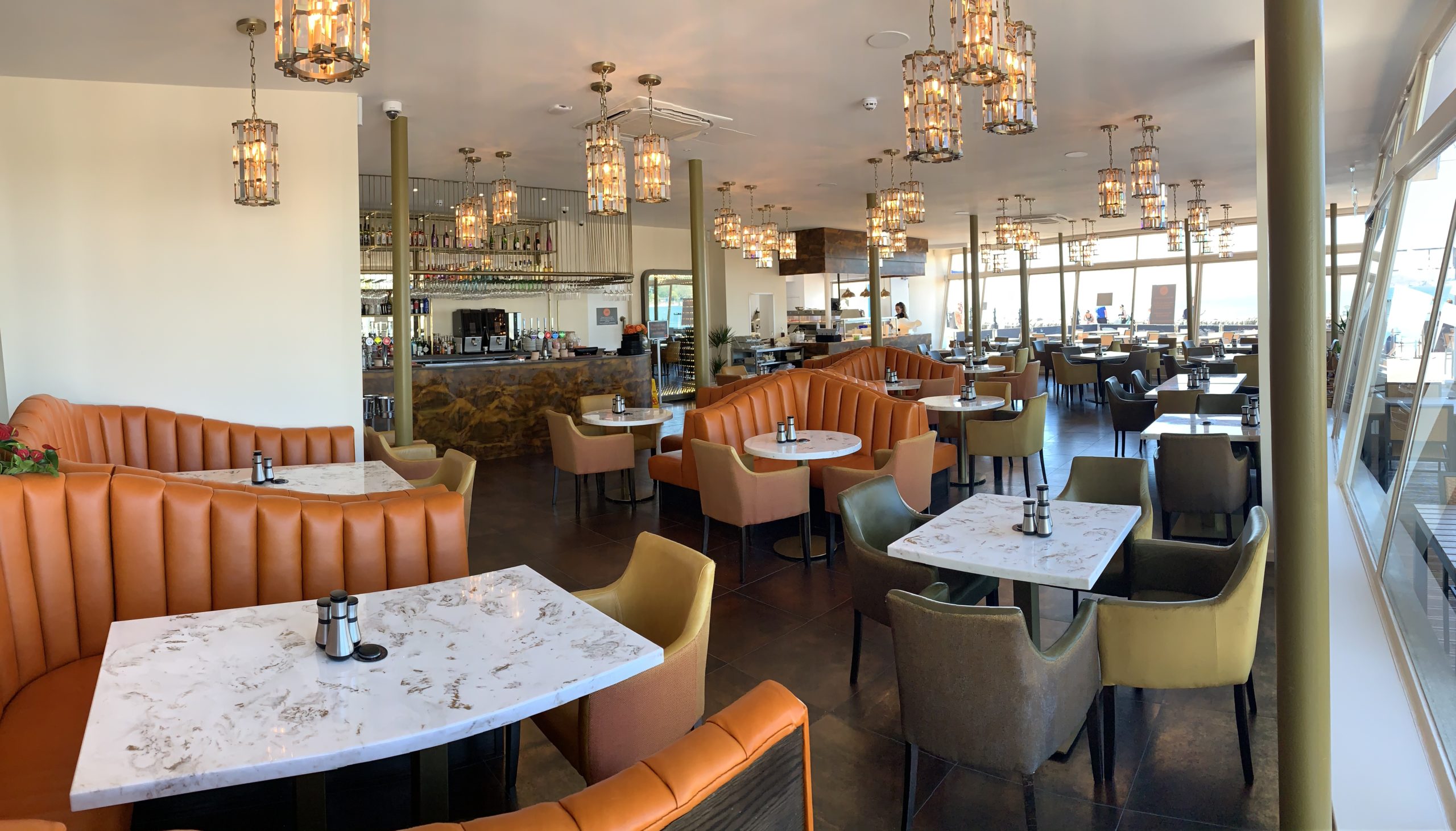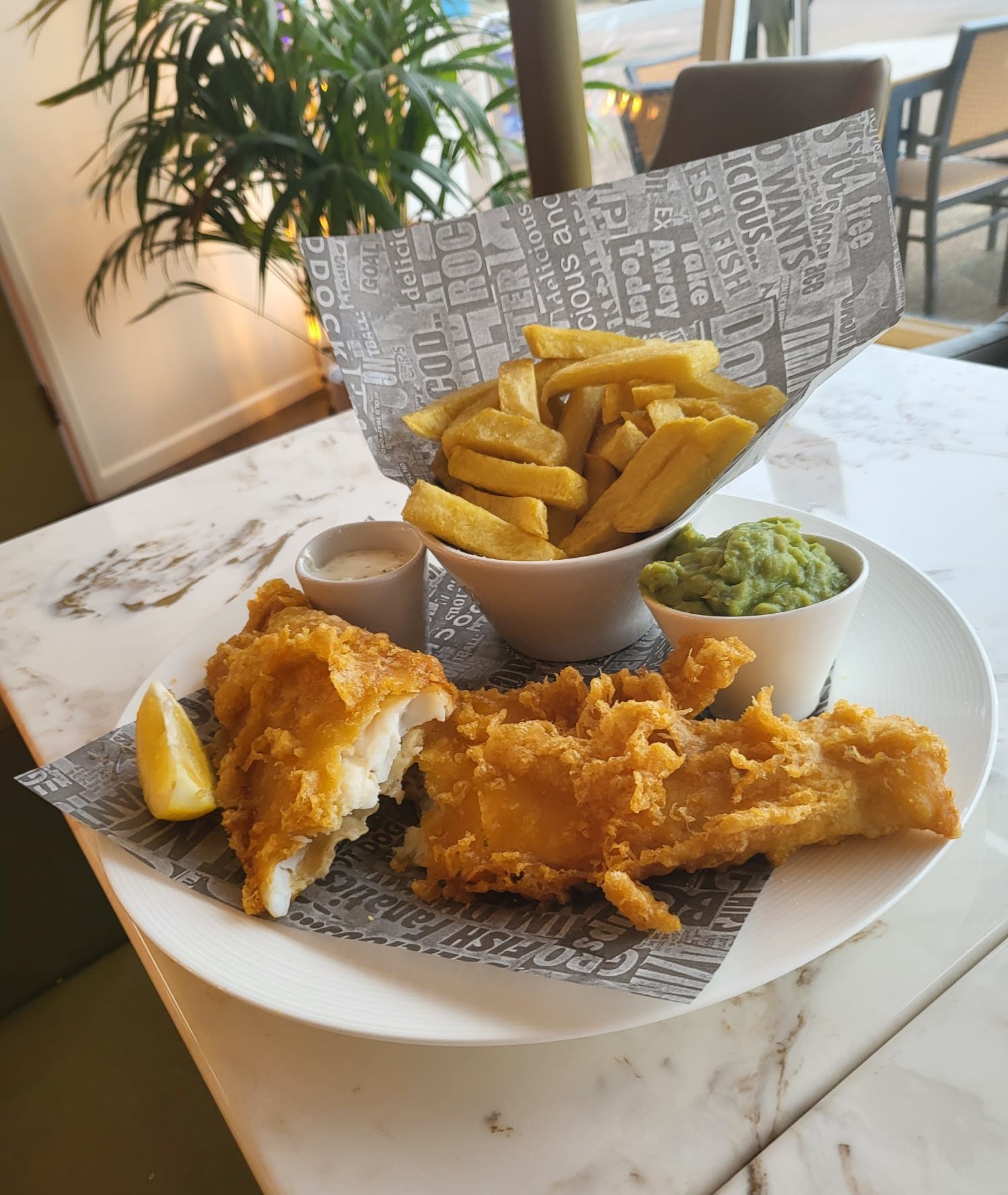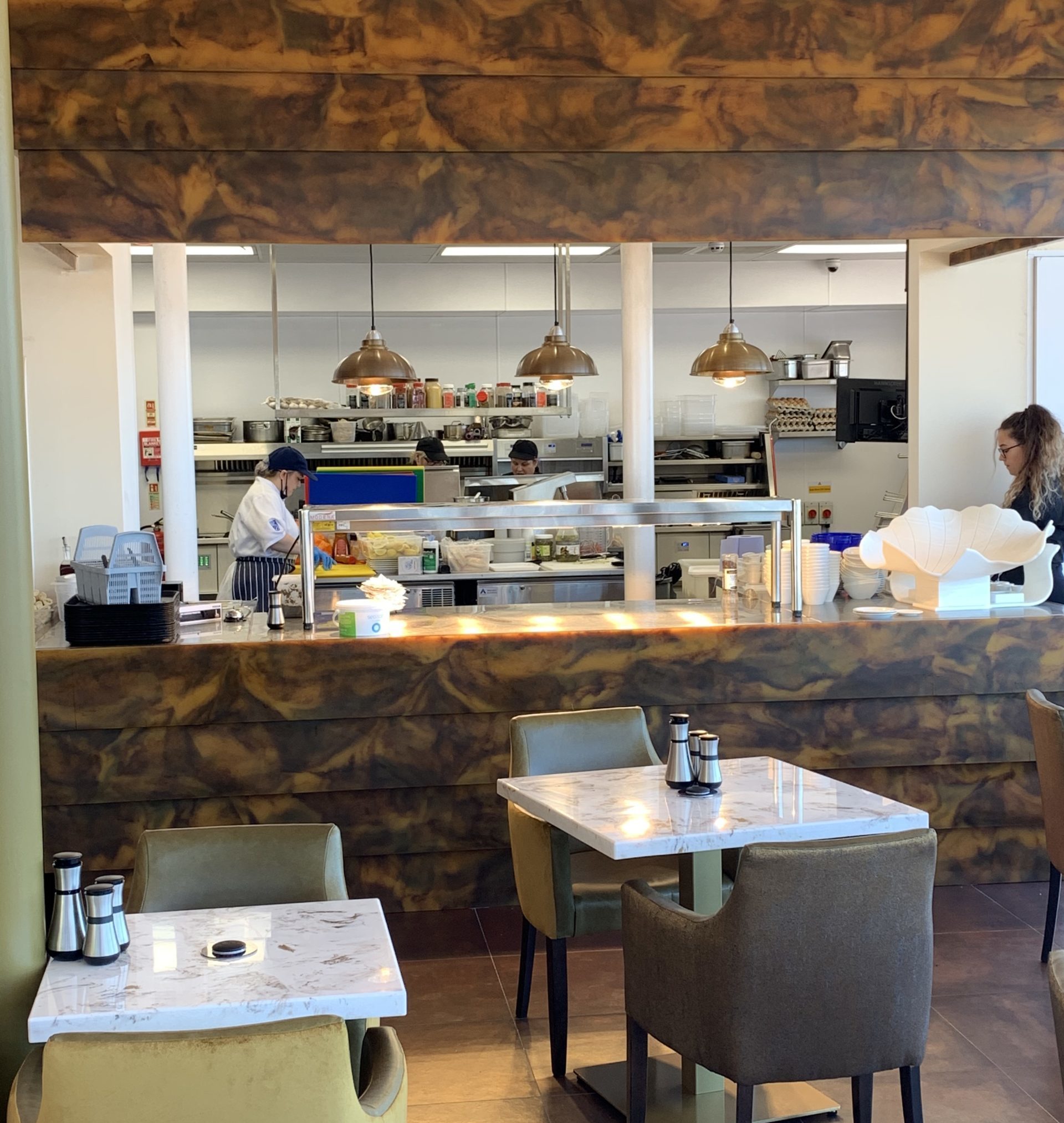 So no more expansion plans then?
Well, having said that, I'll never say never. I've already looked at a couple of sites in central London but if I did open another one it would be purely takeaway.
Are you positive about the future of the industry?
Yes, I'm really positive for the future. I'm positive for good operators, for people who produce good quality and who use good equipment and take care of that equipment, and also for those investing in their businesses. I'm not finished here yet even though I've spent all that money. I've got a courtyard which I'm going to put a retractable roof on so that it can be used in the winter and I'll be able to cater for functions without having to close the main restaurant down as it will give me a second room.
Want to meet another KFE customer? Click here to read our interview with Lenny Carr-Roberts who opened his first fish and chip shop, Shoal in Winchester, Hampshire, last year complete with a Kiremko frying range.