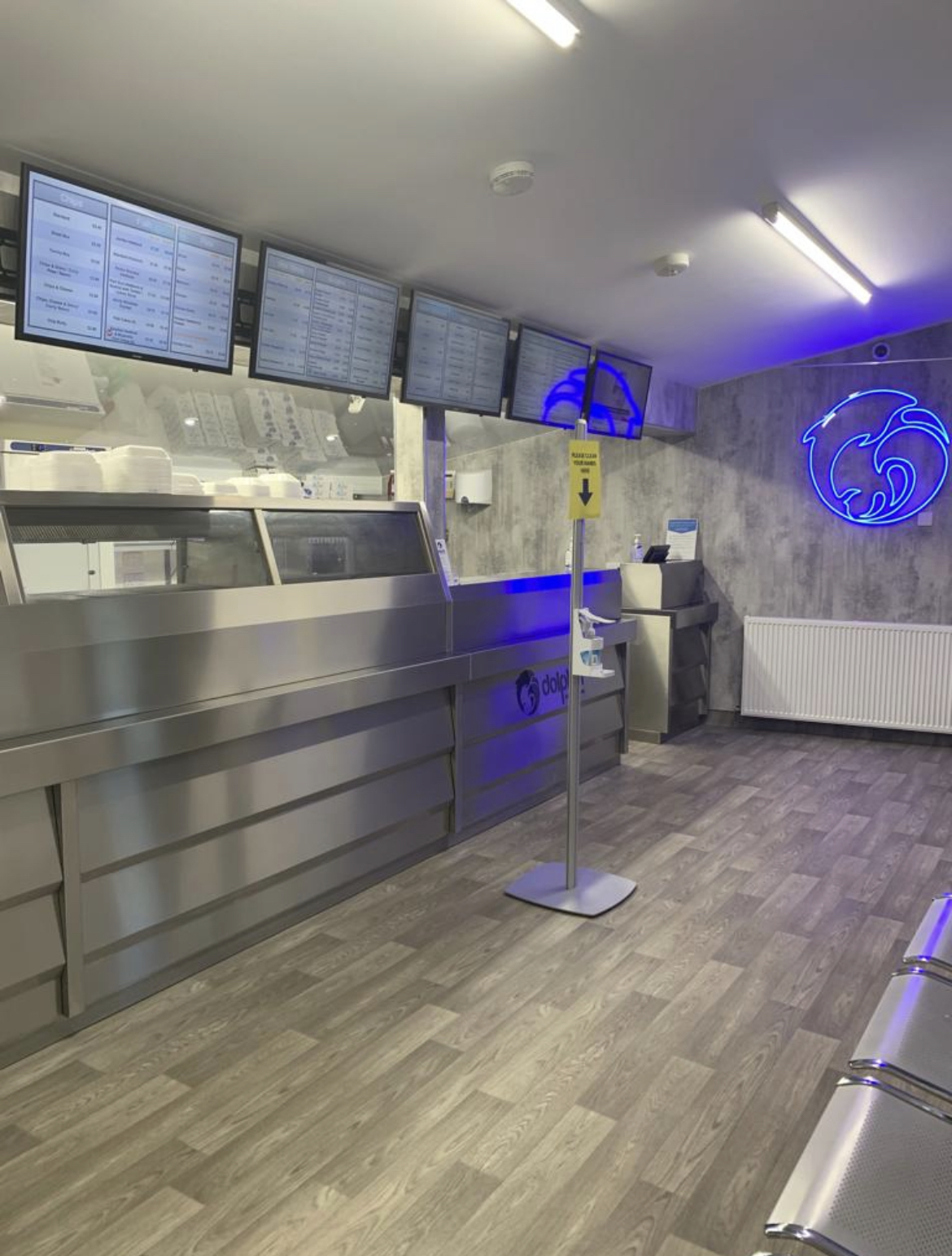 Dolphin Fish & Chips in Macduff, Banffshire, has installed a new Kiremko 4 pan high efficiency counter frying range after successfully being awarded a £20,000 grant to invest in technology to reduce costs and create greater efficiencies.
The money was issued by Aberdeenshire Council to support local businesses with projects and initiatives to 'build back better' from the Covid-19 pandemic.
With the grant focusing on solutions such as energy efficiency, owners David and Susan Wiseman submitted an application with evidence from KFE that showed how a new Kiremko frying range could reduce gas bills by over 50% while its built-in triple filtration system would allow cooking oils to last longer, reducing oil consumption considerably.
David, who has owned the takeaway since 2016, comments: "Investing in a new Kiremko frying range was essential for us to keep up with the latest technology, giving our business the reliability and efficiency it requires to operate successfully in today's competitive market.
"I think that when you show that you take pride in your workplace, the general public appreciate this and, in turn, this generates more business and revenue."
Although the new range still has four pans, it boasts extra frying capacity due to the pans being larger in size. In addition, David opted for flat-bottom pans, which he says are more efficient and easier to clean than those on the previous range. Two hot boxes instead of one give more storage for cooked food while built-in triple filtration keeps oil fresher for longer and improves the quality of fried food.
The grant has enabled Dolphin to bring forward the purchase of its new frying range by 12 months and, while it's too early to see any reduction in energy bills, the team has already noticed a dramatic drop in the amount of oil it is using due to the triple filtration system.
As well as the potential cost savings, David also benefits from the peace of mind that the new range is covered by a five-year parts and labour guarantee.
Since purchasing the takeaway, David and Susan have invested heavily in the business with an extensive refit to the kitchen, potato prep area and potato storage area. The front of the shop and customer serving area, which has just been completed, was the last part of the refurbishment.
As well as traditional fish and chips, customers can enjoy gluten free and vegan options. During the pandemic, Dolphin introduced a contactless service whereby customers could order ahead and have their food delivered directly to their cars. With restrictions now eased, it still offers click and collect, however, pick up is back in the shop.
David adds: "We are delighted with the range and service provided by KFE.
"Customer first impressions of your shop is at kerbside when driving past, that's what attracts a customer into the shop at first. Once inside, if the customer area is clean and tidy, if the owners show pride in their establishment and produce a good product at a good price, then you are onto a winning formula."