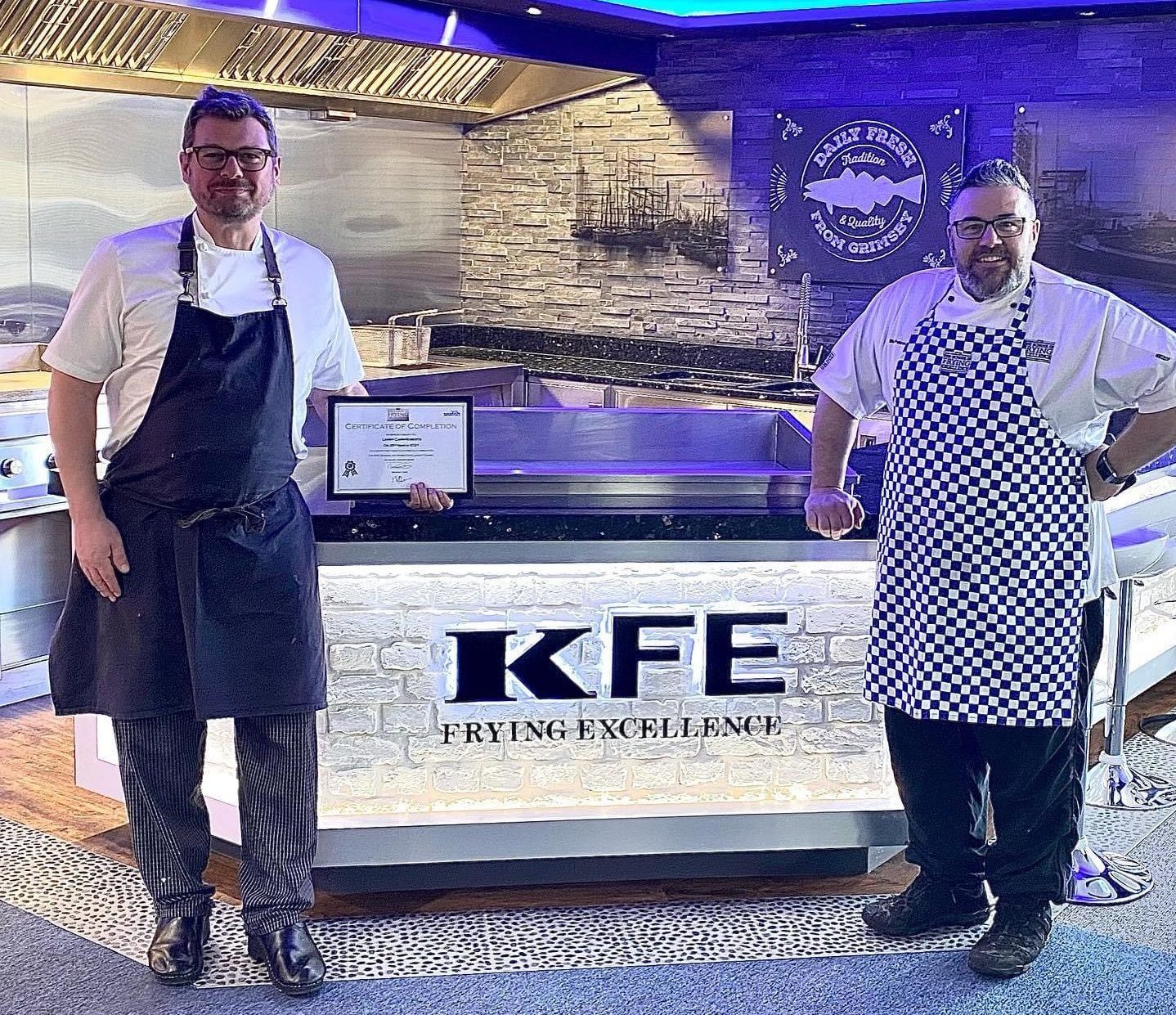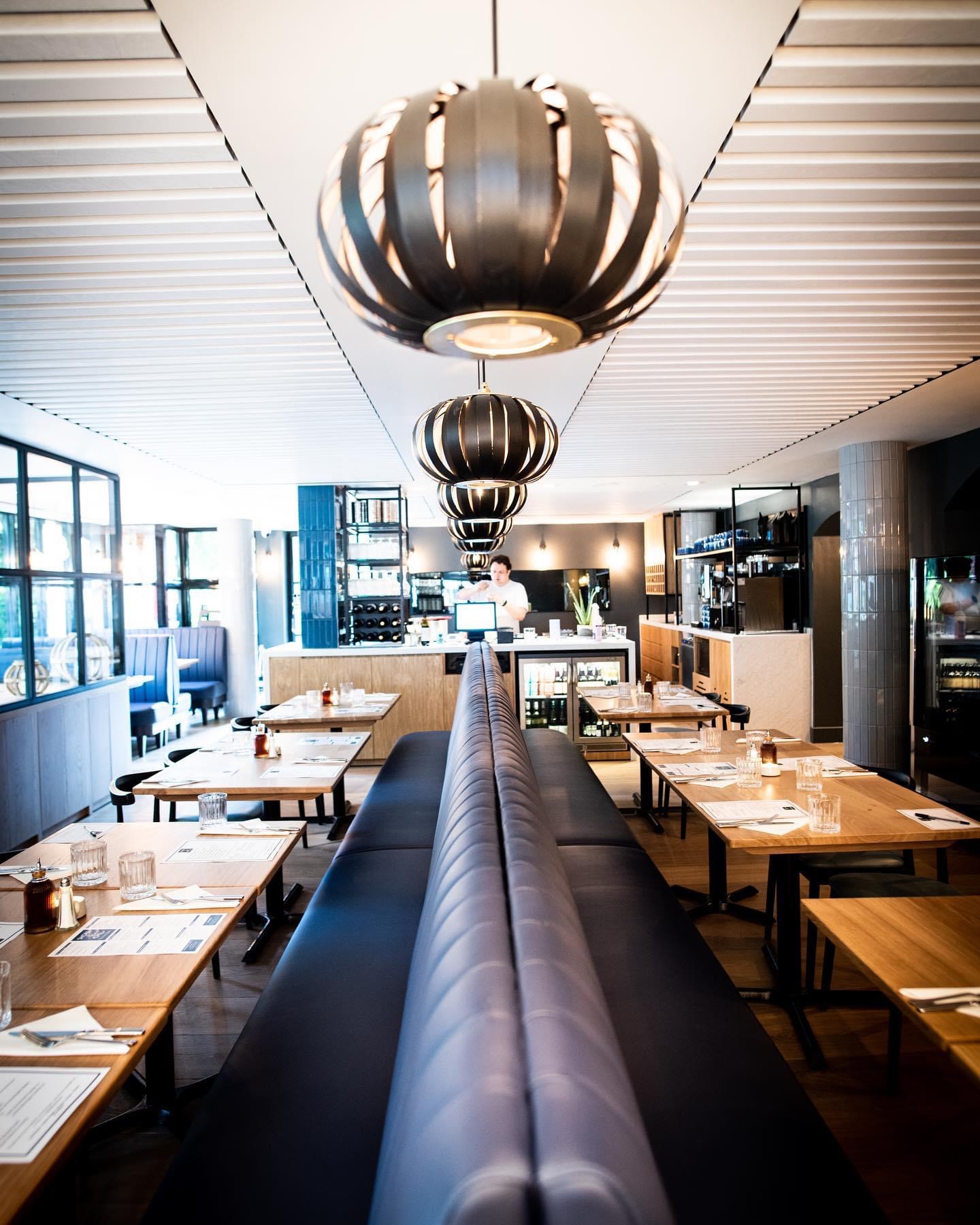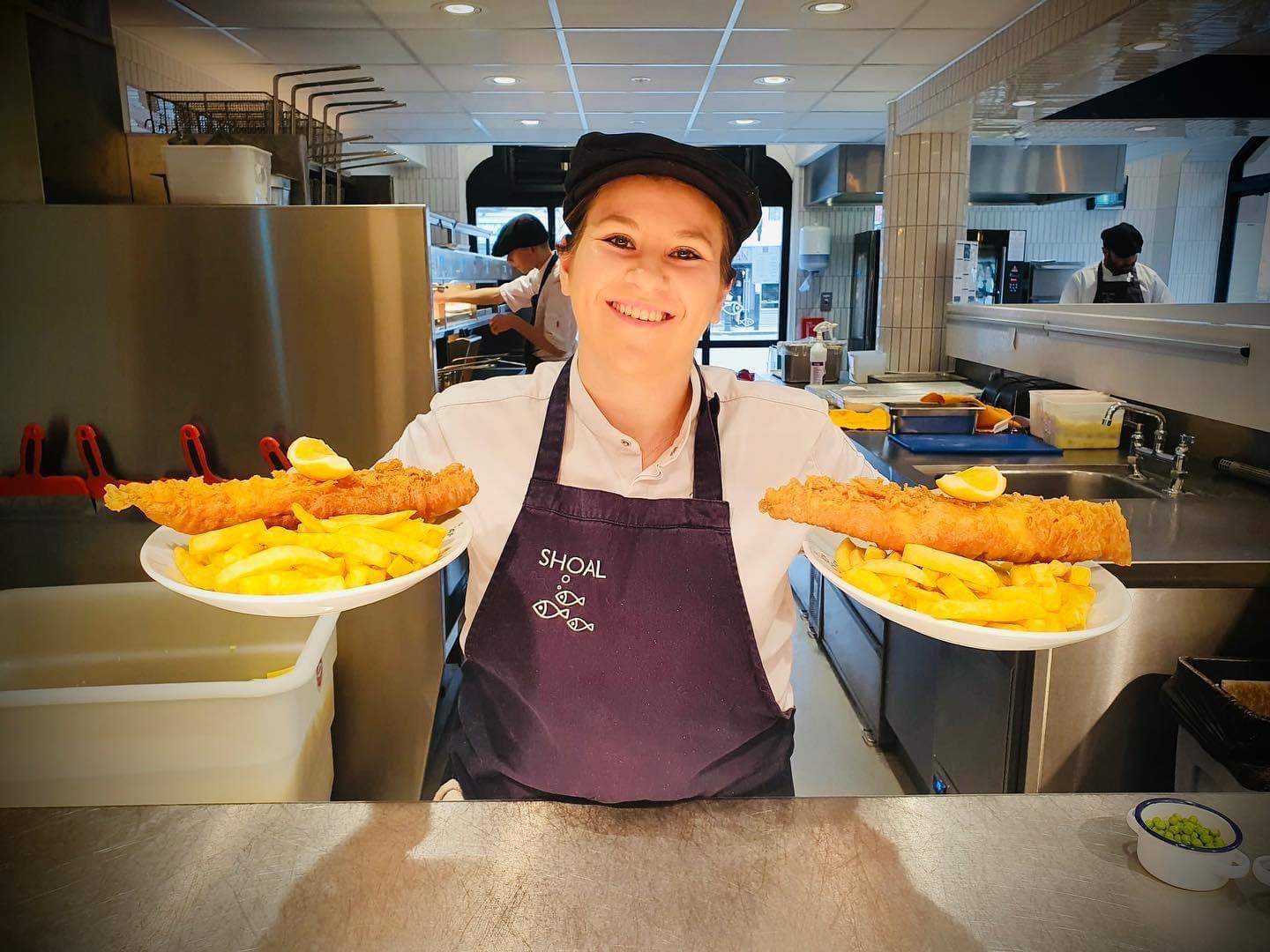 Lenny Carr-Roberts started his cheffing career at Le Gavroche in London over 30 years ago. He has gone on to work for a host of high profile chefs including Marco Pierre White and Paul Bocuse, he currently owns two pubs, The Bugle Inn in Twyford and The Fox in Crawley, and he's appeared in 16 episodes of James Martin's Saturday Morning on ITV.
We caught up with Lenny four months after opening his first fish and chip shop, Shoal in Winchester, Hampshire.
You've worked at some amazing restaurants and hotels, you have two very successful pubs so what made you get into fish and chips?
I've been doing pubs now for 18 years and they've all been very successful. I went down to Dorset one year and I'd eaten at all these fancy restaurants, Rick Stein's being one of them, and then I went to Chez Fred, owned by Fred Capel, in Westbourne. It blew me away, the value, the quality of the service, and I thought, if I picked this up and popped it in central Winchester it would do really well.
Fred turned into a bit of a mentor for you, so what did you glean from him that was particularly helpful?
I think it was his way of working, of having a system, sticking to it, repeating it and keeping it simple. I think that has been key for Shoal. From my perspective, I thought fish and chips would be easy, having cooked them in my pubs for years. I thought, it's batter and it's chips, but then you look into it and realise it's not that simple! Fred opened my eyes to the way that batters work, the fact that oil management is so important, that you need to chip throughout the day, so you know you're getting the best quality product. It was quite nerve-wracking to open Shoal but we did lots of trials and lots of training where we learned an awful lot.
You weren't tempted to put a chef-twist on fish and chips?
No, I was very clear from the beginning that I wanted it to be a fish and chip shop, I didn't want it to feel like a seafood restaurant. For me, it was about keeping it simple, but with the addition of making our own gelato, pies and bread rolls.
How did you come across KFE?
It was through Fred. He was really generous and showed me around his shop and how he does everything. I was so impressed with the range and I thought if I'm basing myself around what Fred is doing then I need a similar range.
How are you finding your Kiremko frying range?
It's excellent. Fish and the chips is about 90% of our revenue so the range is the heart and soul of the business. Without it, we just couldn't operate. I did look at other ranges but I was impressed with the speed and power of the Kiremko range. I think it's a fantastic piece of kit, the food is always consistent and it's just a joy to work on.
Are the fish and chips at Shoal different to what you're producing at your pubs?
Definitely, it's night and day. The biggest difference is the chips. The chips coming out of our Kiremko are fantastic. In the range, we can do volumes of blanching and finishing, whereas we haven't got the space to do that in the pubs because we use standalone fryers. When we open another pub, we will put in a proper frying range so it enables us to do these amazing chips. We also now train our pub chefs to make batter the way we do it at Shoal and we've seen a notable difference.
Is there anything that has surprised you about the fish and chip industry?
Yes, how honest, helpful and open the industry has been. In the pub, hotel and Michelin star industry, it's not quite cloak and dagger but we keep our cards close to our chest whereas in the fish and chip family there is nobody that won't help you or give you good advice. I've been amazed by that.
How different is it running a fish and chip shop compared to your pubs?
It's so different. In our pubs, we're producing six starters and maybe six main courses that have different elements, different ingredients and different cooking times, and then you've got a dessert section, so your payroll is quite heavy because you're paying £35-50,000 a year for that level of skill. The average spend is obviously a lot higher but people are there for two to three hours. With fish and chips, our staff do everything. They cut fish, peel and chip potatoes, make fishcakes, fry, blanch, do the pass, and they do it all for £8.50 an hour! We have 80 seats and we're able to turn tables over three and a half times in a shift because with the cycle of fish and chips – unless there is a pie involved – everything runs on an eight-minute cycle. It means it doesn't matter how much comes in the door or through your ticket machine, everything's only ever eight minutes away so it's not stressful at all. I really enjoy cooking the volumes that we do at Shoal.
Can you see yourself opening another Shoal?
By March next year, we should have six months of data from The Shoal to show us how profitable it is. That will then give us a good idea as to whether to open another one. We know of a site in that I think would work well so, yes, we are actively looking to put another Shoal out there.
What does your good friend James Martin think of your fish and chips?
James was in just the other week actually, he comes in twice a month, and he just loves it. He loves the simplicity of everything. He said to me, we knew it was going to be good, we just weren't expecting it to be this good!