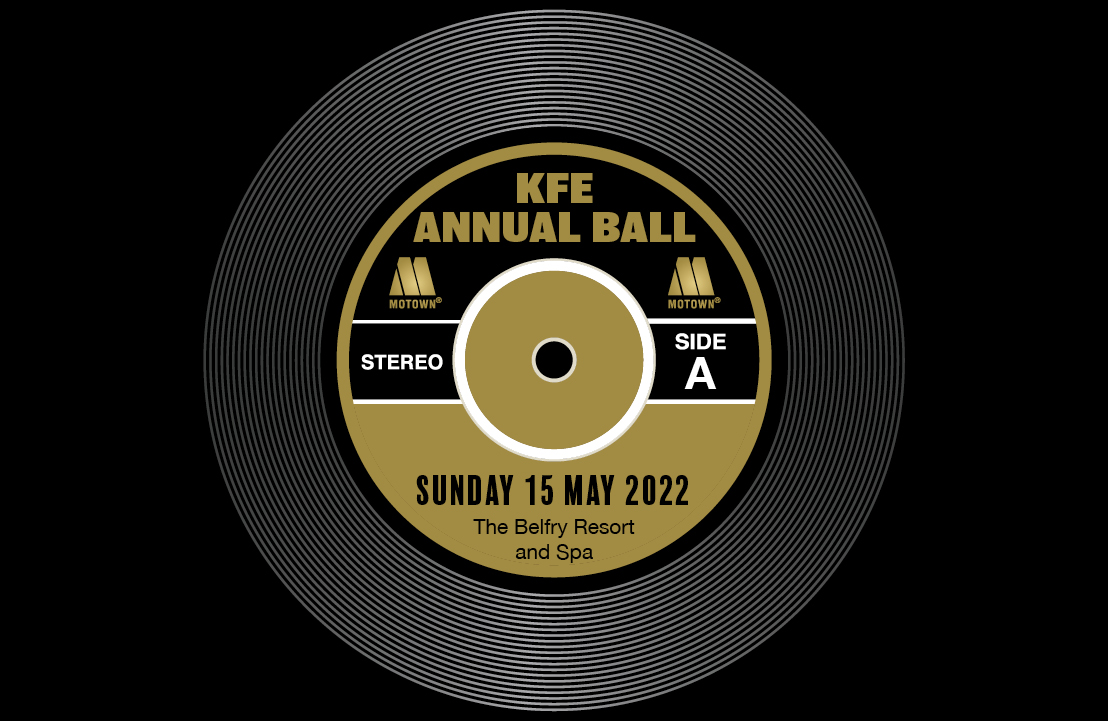 Join us on Sunday 15th May for the ultimate party night in the 2022 social calendar – the KFE Annual Ball.
Taking place once again at The Belfry Resort & Spa in Sutton Coldfield, this year's theme is Mowtown so as well as enjoying incredible food and entertainment in the company of your favourite industry friends and family, you'll also be treated to live music from Roy G Hemmings, formerly of the original Drifters.
The Duke of Edinburgh Cup
During the day we will be hosting our KFE Annual Ball Golf Tournament which we are delighted to announce will also be a qualifier for The Duke of Edinburgh Cup World Finals to be held in Windsor later in the year.
The Duke of Edinburgh Cup is a five day event in September competed for over two top courses followed by a round on The Royal Household Course at Windsor Castle. The event culminates in an award ceremony at Windsor Castle in the presence of a senior member of the Royal Family. It really is a money can't buy trip and the funds raised benefit young people and children in need.
We are also fortunate that our Golf Day, played on the Brabazon Course, will be a week after the European Tour will have participated at the British Masters on the same course, so the green will be in amazing condition.
The entry fee for the Duke of Edinburgh Cup (includes the KFE competition) is £210. There are a small number of places at £100 for those guests that just want to play in the KFE Competition. We have a limited number of places so please book to avoid disappointment.
Ryder Legends Mini Golf course
Those less competitive are welcome to join us on the Ryder Legends Mini Golf course, 12 miniature versions of some of the most iconic holes in Ryder Cup history. This is the perfect fun challenge for friends and colleagues and you could win a bottle of Champagne. Entry is free although booking is required.
If golf isn't your thing, you can always enjoy the 5-star resort facilities and indulge in the spa, work out in the fully equipped gym, or simply relax in its stylish bedrooms.
Tickets to the KFE Annual Ball are £75 per person. If you book your accommodation directly with us, you can take advantage of our special price of £135 bed and breakfast for a double room on Sunday. The price of a double room on Saturday is £159.
To book or for further information, please e-mail sales@kfeltd.co.uk or call 01778 380 448.