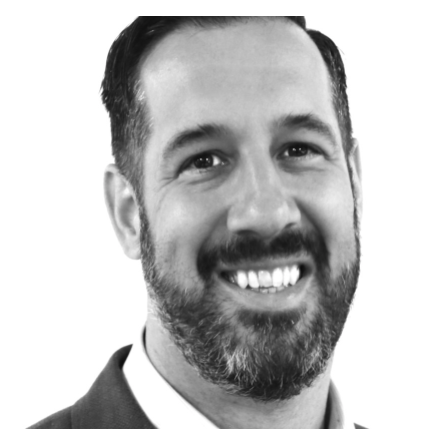 With over 20 years of catering experience, Warren Geraghty has held positions at Galvin Restaurants, L'Escargot, the Four Seasons hotel and resort Hampshire, Pied A Terre and Chez Nico, as well as writing West: The Cookbook. He's also spent time in Canada where he was a judge on the series five final of Hell's Kitchen USA.
Wayne is currently Group Executive Chef at The Tom Kerridge Group, which includes Kerridge's Fish & Chips
How did you get into cheffing?
It was by accident actually. My dad was in the army, my granddad was in the army and I was always just going to follow suit, but my dad said to me if you want to join, do it when you're 18, not 16. So, I just found a job for a couple of years in a restaurant washing up, peeling the carrots and all that sort of stuff and I thought, this is alright, so I decided that was what I was going to do.
How did you come to work with Tom Kerridge?
I was in Vancouver, working in a restaurant out there and I came back to the UK in about 2010 to work as Group Executive Chef for the Galvin brothers. My wife is from Marlow so that's where we lived when we came back, and I used to commute into London every day. I knew Tom from the area, and we did a few events together, including the first-ever Pub in the Park, and we got on really well. One day, Tom said he was looking for a Group Executive Chef and it seemed like a great idea!
What are your day-to-day duties? 
I oversee the running of all the restaurants so anything food-related that has got Tom's name on it comes under me. There's quite a big team of us throughout the business so all the chefs answer to me whether it's food costs to the general daily running of the kitchens.
What's been the highlight of your career?
Vancouver was pretty amazing, that was a proud period of my career. I was lucky to be out there during the Winter Olympics and had the opportunity to cook on a mountain for the Olympic team. I was also able to write a book out there that got published called West: The Cookbook. I've been fortunate enough to work all over the world – France, Italy, America, Canada – and I think it's really important for a chef to do that not just because you learn about different types of foods, but different types of people, different ways of managing situations, different customers, different client tastes. I think it helps you broaden your horizons a little bit and gives you a wider understanding of food.
Having experienced all those different cuisines, you're now specialising in traditional British food with the opening of Kerridge's Fish & Chips at Harrods. How does it compare serving fish and chips day in, day out?
To be fair, we have fish and chips on the menu in every restaurant: in The Hand and Flowers, The Coach, Kerridge's Bar & Grill. We've always served fish and chips and it's something that Tom feels quite passionate about. We always try to make the best fish and chips you can have; we source incredibly good fish, we work directly with potato growers to get the perfect potatoes etc. so when we spoke to the guys at Harrods and we saw the space there, almost instantly Tom said, "fish and chips, right?" And I agreed, it was just perfect. So, we drew up on the back of a bit of paper there and then what we wanted in terms of it being authentic, because we wanted it to be the real thing. Tom said from the start that he didn't want to be cooking fish and chips out of a kitchen, he wanted to do it properly with the proper equipment, and that's when we came to KFE.
How did you find working with KFE?
KFE were brilliant. The thing is with Harrods is that the name is very famous and it's got a lot of history so when it comes to the fabric of the building, everything is so protected. You can't touch a tile because of the huge history it has. So, the logistics that KFE faced to get that frying range in situ was quite tough. And I've got to say, there wasn't a hurdle that they didn't find a way to overcome very quickly. From day one, they had a very positive approach and I think it would have been quite easy for everyone to say, you know what, this is going to be a nightmare. But it was KFE that said, no, we'll make it work, we'll find a way. I know it was a stressful three days putting the range in but they did a brilliant job and it looks like it belongs there. It looks like it's always been there. It's fantastic.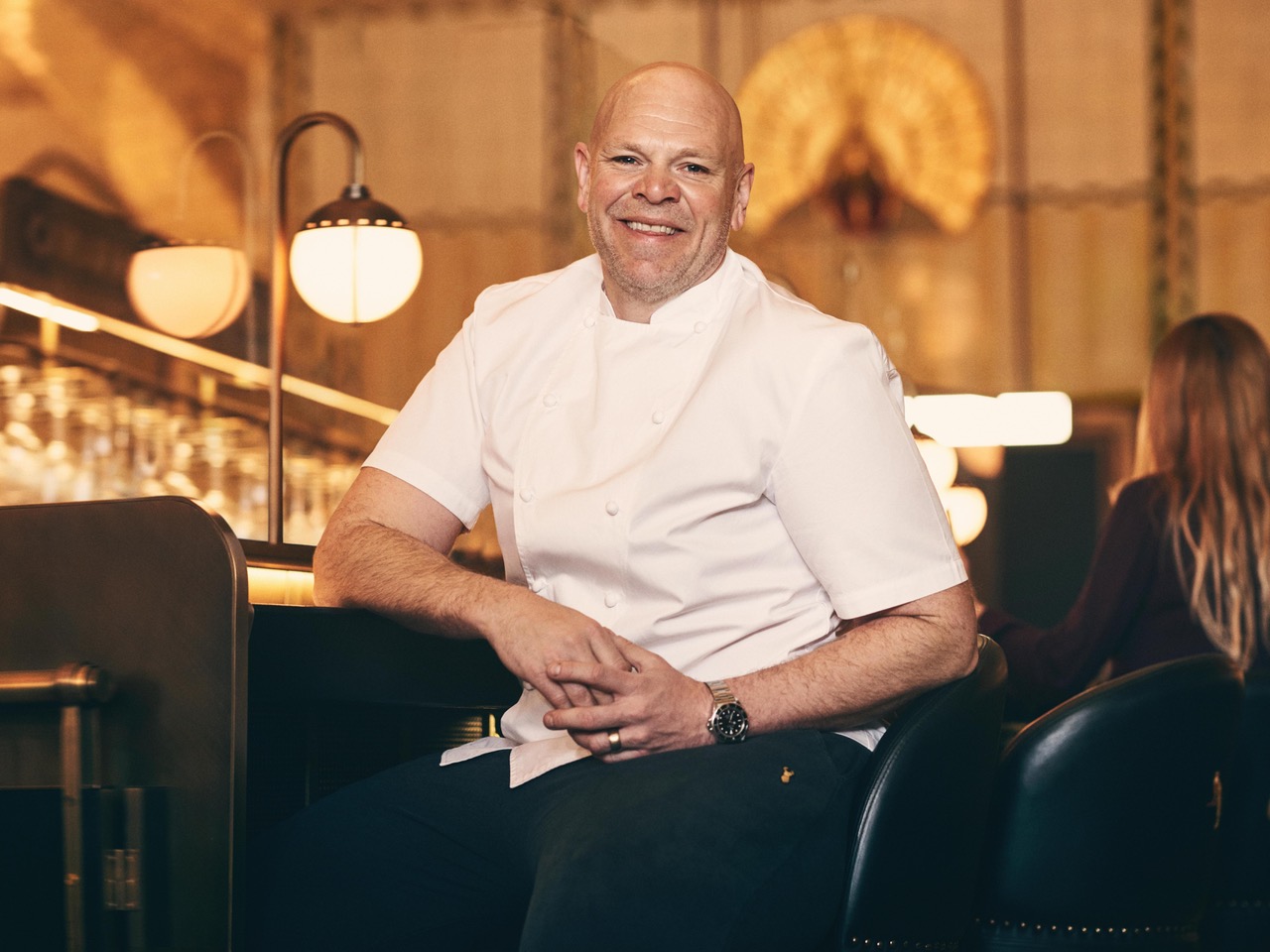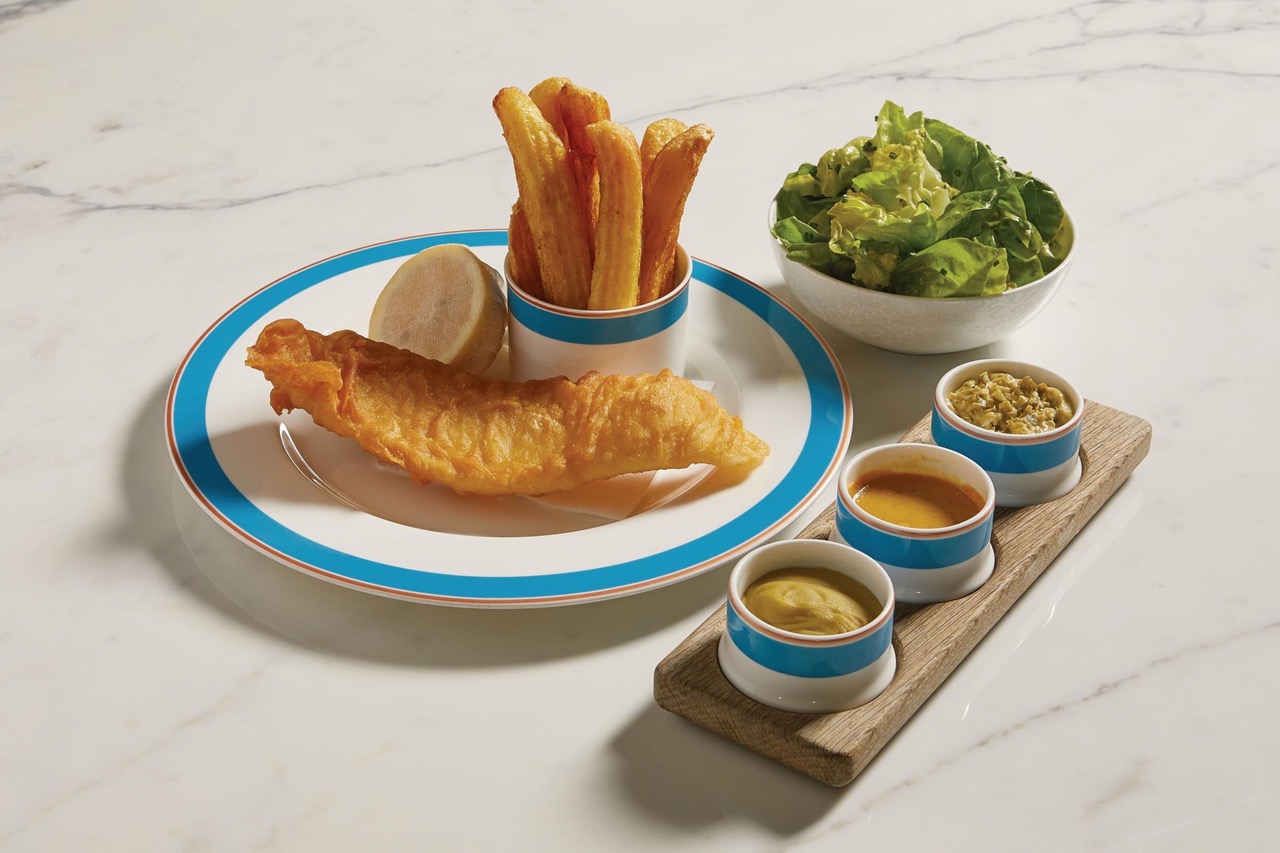 What's the feedback from the staff frying on the Kiremko frying range?
They love the range. It's my first question every week when I walk in, "how's the fryer?" and they love it. It's a great bit of kit but, more importantly, it's the right piece of kit. We could fry in a tabletop fryer if we wanted to, but it's about the effort we go to to get the right fish and make the right batter, if we didn't fry it properly all that effort would be lost. For us, it was about that perfect piece of equipment to finish the perfect job, and we absolutely love the frying range. I love it for the practicality, I love it for how well it works but I also love it for how it looks; it's a beautiful looking piece of kit and in an open kitchen the aesthetics are important. I'm just a big, big fan of it if I'm honest.
The menu is more than fish and chips though, isn't it?
Yes, the menu is quite vast but it's all based around that wonderful fryer. You name it we fry it, lobsters, Dublin Bay prawns, oysters and calamari. Obviously, we're frying the chips as well – we get a perfect result on the chips – and then we do things like cockle popcorn in there, pea fritters, samosas, so it's a hard-working piece of kit.
Have you got a favourite fish and chip shop?
The Jolly Friar in Netley, Southampton. When I was a little boy, we used to queue up and when we got to the front we would ask for a bag of scraps. We'd all sit on a sea wall to eat them and every so often someone would say "I've got one" and you'd have a piece of fish in there that had broken off and that was it, you were king for the day. I love that fish and chip shop and whenever I go and visit my mum, we always go there to get our fish and chips and I'll cover mine in salt and vinegar. I'm a big salt and vinegar fan. In fact, the thing that I love the most down there, and that's why we put it on at Harrods, is the pea fritter. I didn't realise it seems to be a south coast thing because anyone not from the south coast doesn't seem to know what one is, but it's one of our most popular items now!
I've heard the Matson Sauce is pretty special too?
Yes, Tom grew up down in Matson in Gloucester and whenever he went for fish and chips he used to get Matson curry sauce, which again is one of these regional things, right? So, when we serve fish and chips in any of our restaurants, we serve it with pease pudding, tartar sauce or Matson sauce and when we opened the fish and chip shop in Harrods, Tom said, "I'm so excited that I finally managed to get Matson curry sauce from my local chippy in Gloucester all the way through to Harrods dining hall,". And customers really love it.
How has Kerridge's Fish & Chips been received by customers?
It's been brilliant and it's growing week-on-week. We opened just after lockdown, there were no air corridors open and obviously being Harrods, you rely quite a lot on overseas clientele, but even with that the launch went so well. On Saturdays now, we have people queueing, waiting to get a seat because we've only got 20 covers so it fills up very quickly. But the lovely thing is that people like it so much they're willing to hang around just to get a seat at that counter so they can have fish and chips with us.
What do you think Kerridge's Fish & Chips has brought to the fish and chip industry?
I don't think it's so much about what we've brought to fish and chips, I see it more as us joining an incredibly proud and very traditional industry. The fish and chip shop is part of our makeup, isn't it? As I said before, I love eating fish and chips. The first thing we do when we get anywhere near a beach with the kids is go and get fish and chips. It's a fantastic part of British cuisine, we created fish and chips, we do it better than anyone else in the world and I think it's just nice to be part of that.