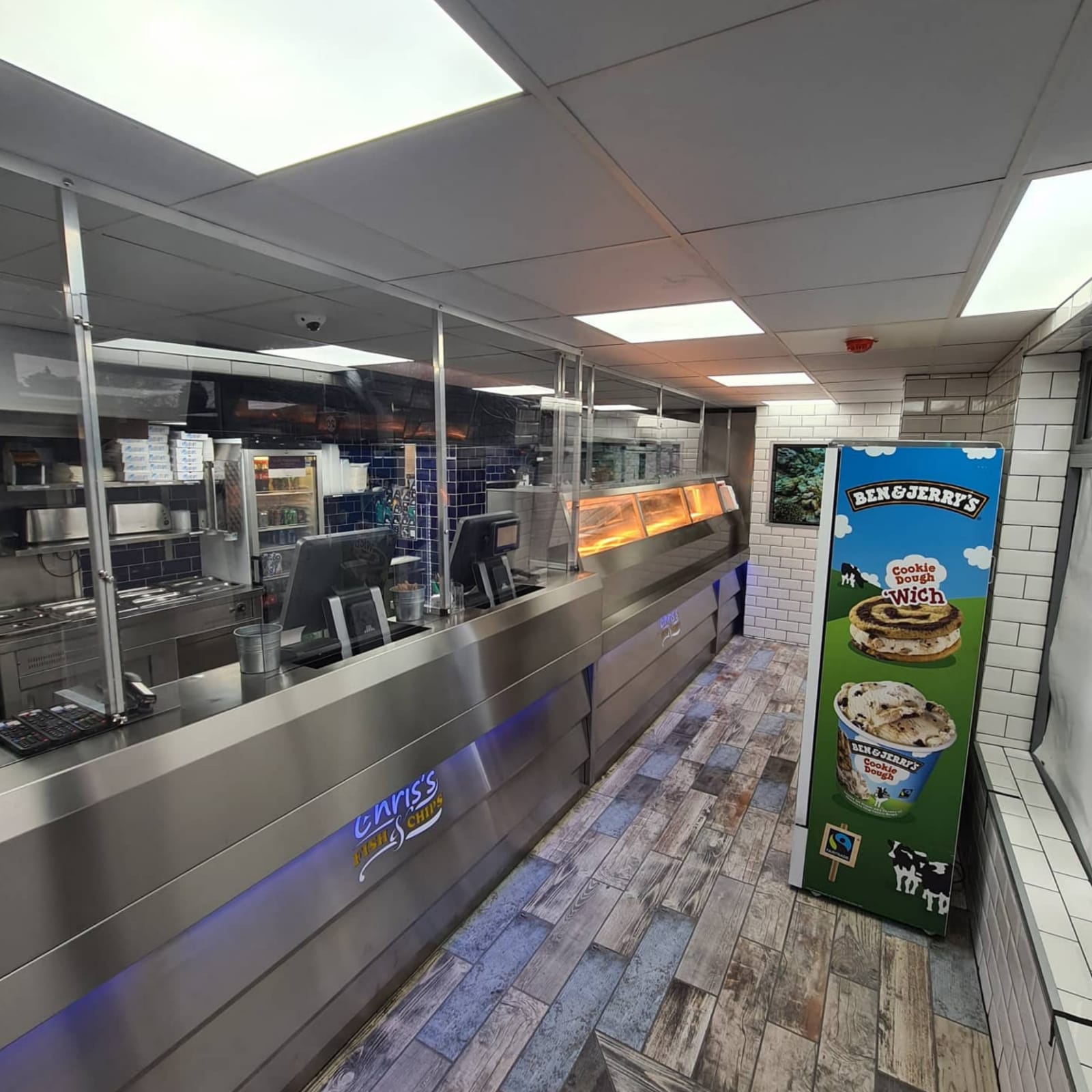 Chris's Fish & Chips in Barwell, Leicester, has reduced its gas consumption by 66% and its carbon footprint by 75% after investing in a 4 pan Kiremko high efficiency frying range. 
Having won the Sustainable Restaurant Association's Good to Go Award two years in a row, owner Strad Kyriacou is constantly looking at how he can improve his takeaway while reducing its impact on the environment.
He's already banned single-use plastic in favour of recycled or recyclable packaging, he's invested in electric bikes for deliveries, all used cooking oil is sent for recycling into biodiesel, and what little food waste the takeaway does produce is converted to animal feed.
So when the range began to struggle with a doubling of trade during Covid, Chris naturally looked at replacing it with the most economical and environmentally friendly model on the market.
"I can't sit back and watch the world as it is when I'm in a position to change things," says Strad. "So every piece of equipment we change, we change it to the most economical, ethical and carbon-neutral one we can find. I looked around, did my research and KFE had the certification to prove their pans were the most efficient at 92% efficiency."
With Strad applying for a green grant through the EU Commission to help fund the new range, hard facts and figures were needed if the application was to be successful. Strad worked closely with KFE to calculate the gas and carbon emissions savings that a new Kiremko range would bring compared to his current one.
The grant was awarded and with the new 4 pan counter range installed in February, not only have Strad's bills verified the projected savings but they have exceeded them.
"KFE said the gas savings would be around a third with the new range, but it's actually down to two-thirds less. I was paying £1,100 to £1,200 a month and now I'm paying £400 a month. And that's me going from a three pan to a four pan range and using them all of the time as well.
"There's more product going out than before and we are using less gas so I'm making savings as well as cooking more."
A 66% drop in gas consumption naturally means a lower carbon footprint with emissions falling 75%, from just over 30 tonnes to just over 7 tonnes per year. That's the equivalent of eight houses' carbon usage a year, taking five cars off the road a year or planting 1,056 trees and waiting 40 years.
"I always tell the customer I know it's difficult to be environmentally friendly but if they shop from us we are doing a lot of that for them," says Strad.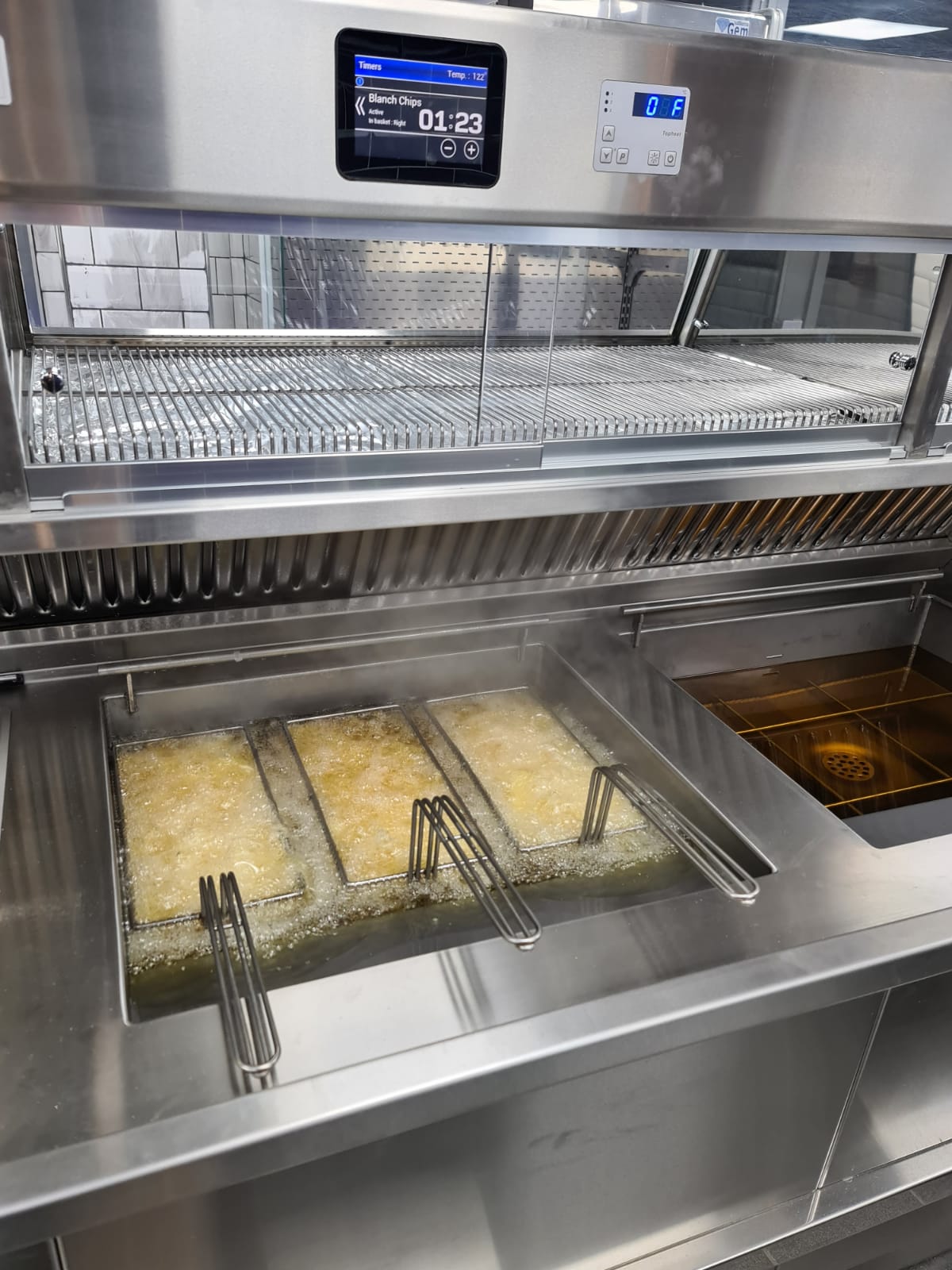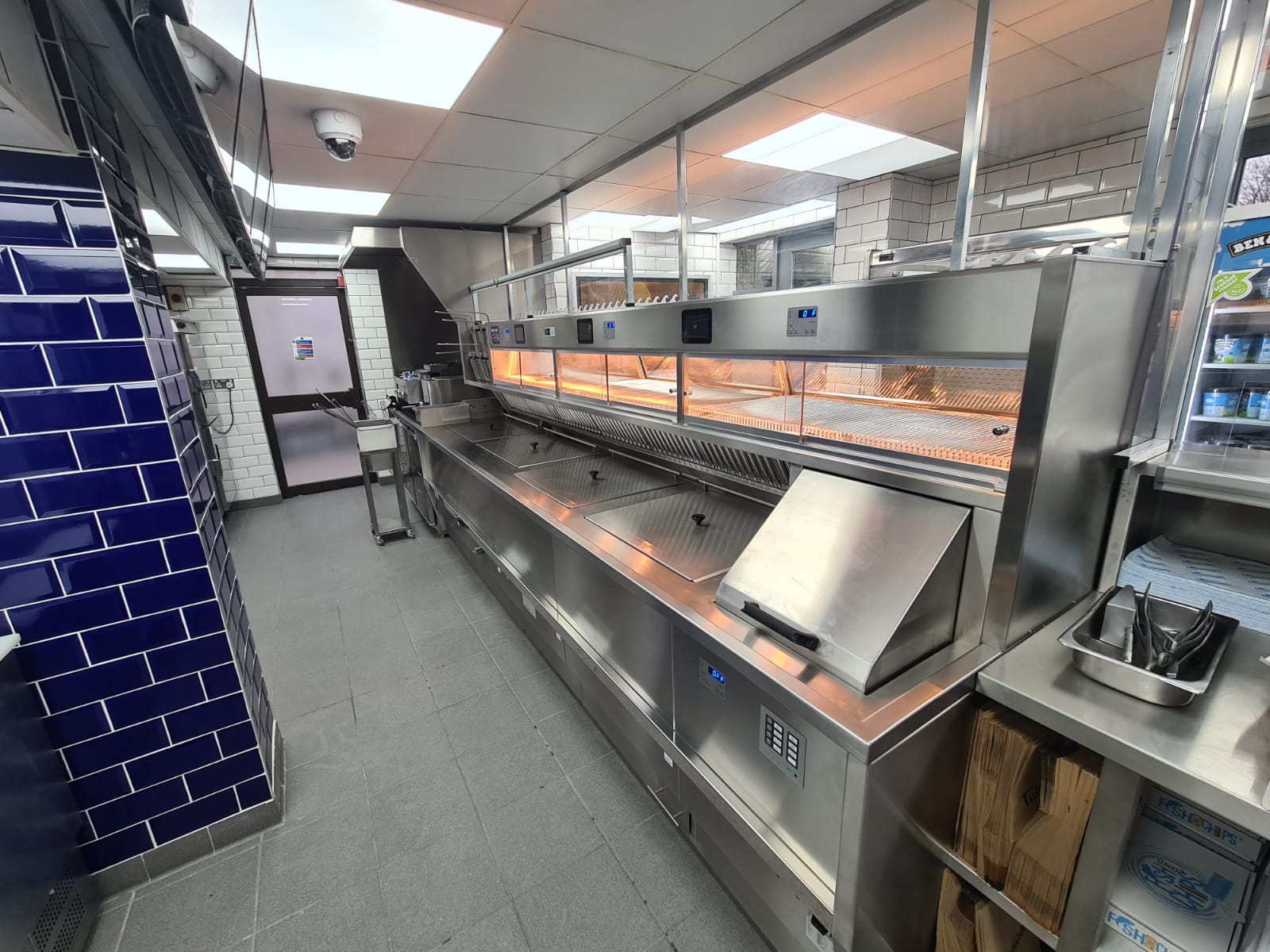 "Our fish is from sustainable sources, as is our oil and our packaging, and the way we cook is reducing our carbon footprint. So by buying from us our customers are doing their bit for the environment as well as getting their takeaway."
The extra capacity and power of the new pans mean Chris's can meet the increased demand for fish and chips, which is yet to dip even with Covid restrictions having eased. For example, where Strad previously used three pans to finish off blanched chips, now he can do the same volume in just one pan.
"KFE have made my life easier," he says. "I can cook with ease, I can filter the pans in a quarter of the time it took before as the filtration is integrated, and I can clean a lot faster as the range is one flat top. And I can also respond to an upturn in trade a lot faster because the recovery times on the pans are brilliant."
Find out how a Kiremko frying range can boost your green credentials and save you money on your gas bill by calling us on 01778 380448 or e-mailing sales@kfeltd.co.uk