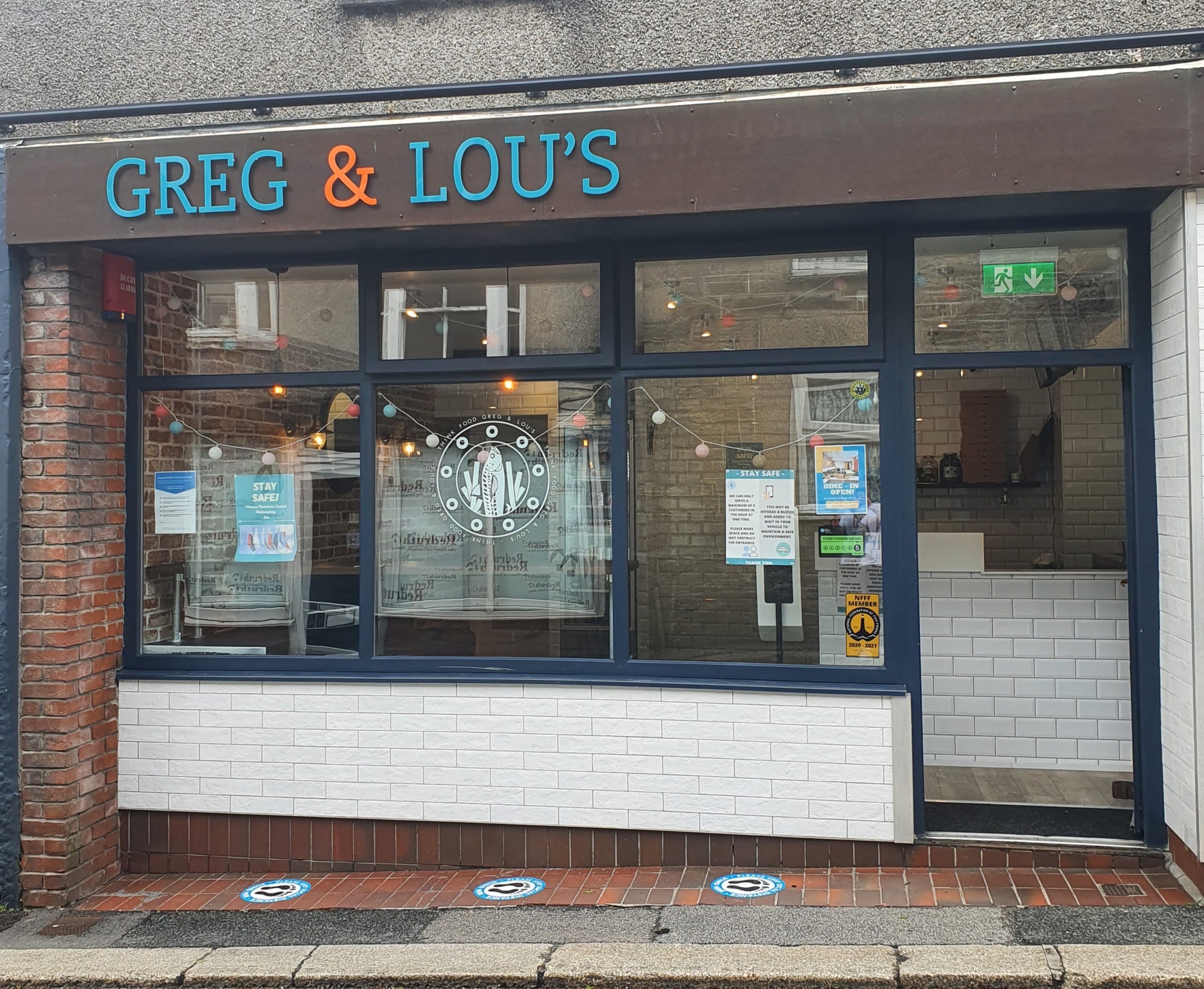 Greg and Lou didn't see themselves going to university after their A' Levels or envisage being away from each other. With Greg's parents owning several different businesses in and around Torbay, Devon, that they had worked at together, it was decided that they would buy a business that Greg and Lou would run initially and buy off of them later on. 
Lou explains: "We looked through Daltons Business in Devon and Cornwall and found a fish and chip restaurant in Redruth, Cornwall, so we relocated down in August 2002. It was a very steep learning curve and at 19 and 23 years old we were thrown in at the deep end with only one week's training. Our partying days were over!"
The shop was previously refitted in October 2006 with a brand new Kiremko high efficiency range but since buying the business from Greg's parents in 2017, the couple decided it was time to truly put their stamp on it. They undertook a full shop refit with a five pan Kiremko L-shape range and chargrill, and rebranded to Greg & Lou's. 
"We re-opened in February 2020 and a month in we had to close due to Covid," Lou explains. "This put our heads in a bit of a spin, having used all our savings for the refit and the loans on the range to be paid.
"We got through it all though and introduced click & collect, opening ourselves up to a different ordering system but one that helped our customers feel safe when visiting us."
Thanks to the new range, Greg & Lou's can cater for vegan and vegetarian customers as one of the pans has a separate filtration system to the others.
The pair stopped short of offering gluten free, however, as they serve battered chips and felt cross contamination could happen very easily.
Lou adds: "One of the best features of the range has to be the chargrill. Lovely, juicy rib-eye steaks on the grill, you can't get much better than that in a chippy!
"The automatic drainage system is a time saver and takes the hassle out of maintaining our frying medium, but it's the meter long fish pan that is my favourite feature. I can get 25-30 fish in it at busy times without the temperature dropping much due to the high efficiency."
With their Kiremko set up for basket frying, Greg and Lou tried this method for a few months but feedback from customers revealed they liked the way they did their chips before.
Lou adds: "We went back to open frying as it suited us better. This is why we like KFE as a company because they can always adapt to suit the need."
With the range now bedded in, Greg and Lou are looking forward to a busy summer, especially as an influx of people to Cornwall is predicted this year as more opt for a staycation over travel abroad.
"This will be testing our range to full capacity and this is when the KFE range shows it's a true class act," concludes Lou.
Click here to read how the owners of Gennaro's in Glasgow, Gennaro and Salvidor DiRienzo, decided it was time to upgrade to a new high efficiency Kiremko after years of using an old two pan English range.