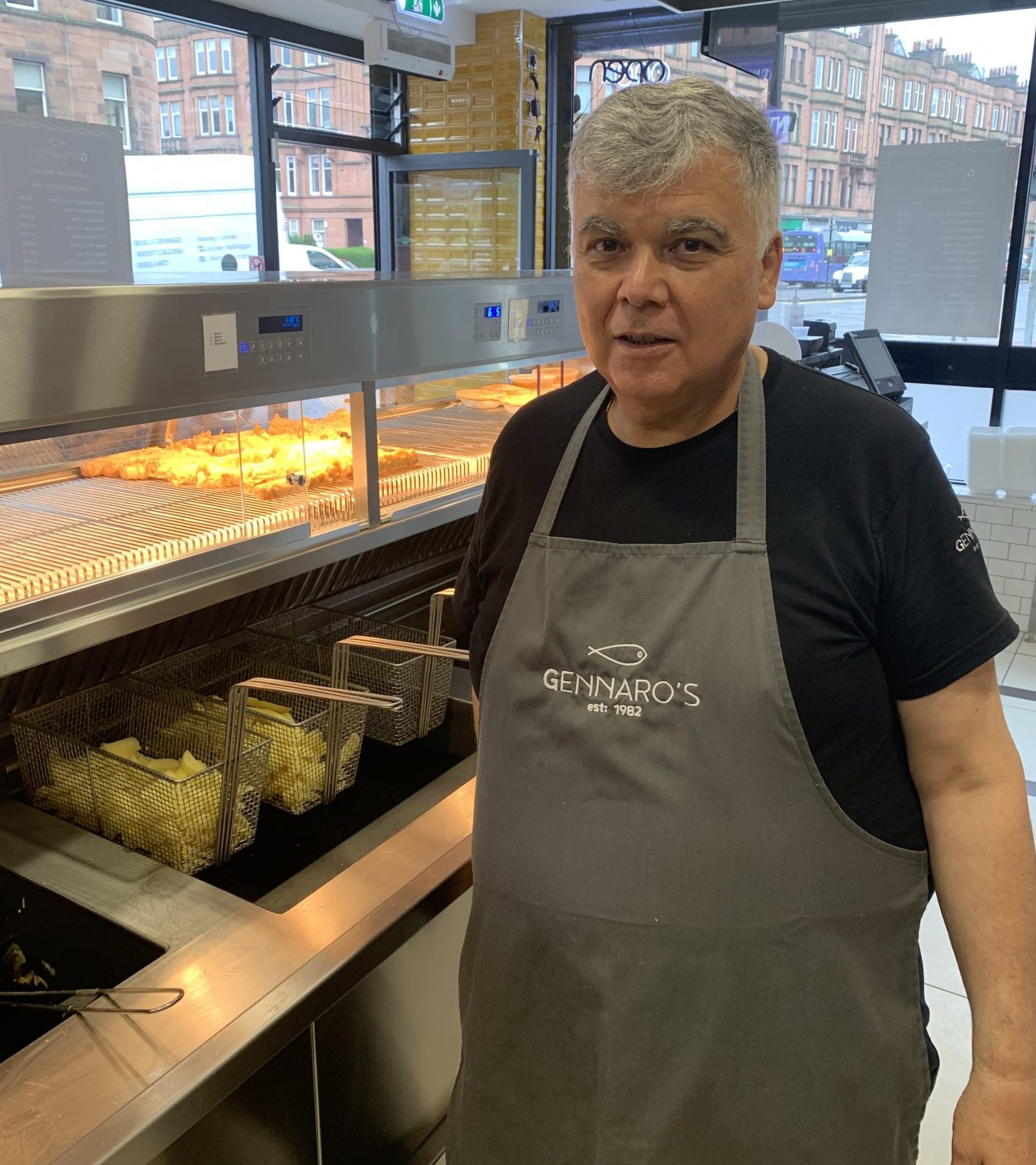 After years of using an old two pan English range, Gennaro and Salvidor DiRienzo, owners of Gennaro's in Glasgow, decided it was time to upgrade to a new high efficiency Dutch range.
Coming highly recommended from friends near and afar in the trade, they decided to invest in a new Kiremko four pan high efficiency counter range.
Gennaro comments: "We haven't looked back since. The range is so up-to-date, it's easy to operate and the pans are fast and powerful."
With Gordon Hillan, area sales manager, on hand from day one to help advise when designing the new range, Gennaro adds: "Gordon's experience and knowledge of the industry is second to none and really helped us when choosing our new range. He is always on hand when he is needed, which is fantastic.
"The service from KFE from start to finish has been fantastic and we look forward to working together for many years to come. I'd highly recommend to anyone who is looking to upgrade their equipment to look no further than KFE."