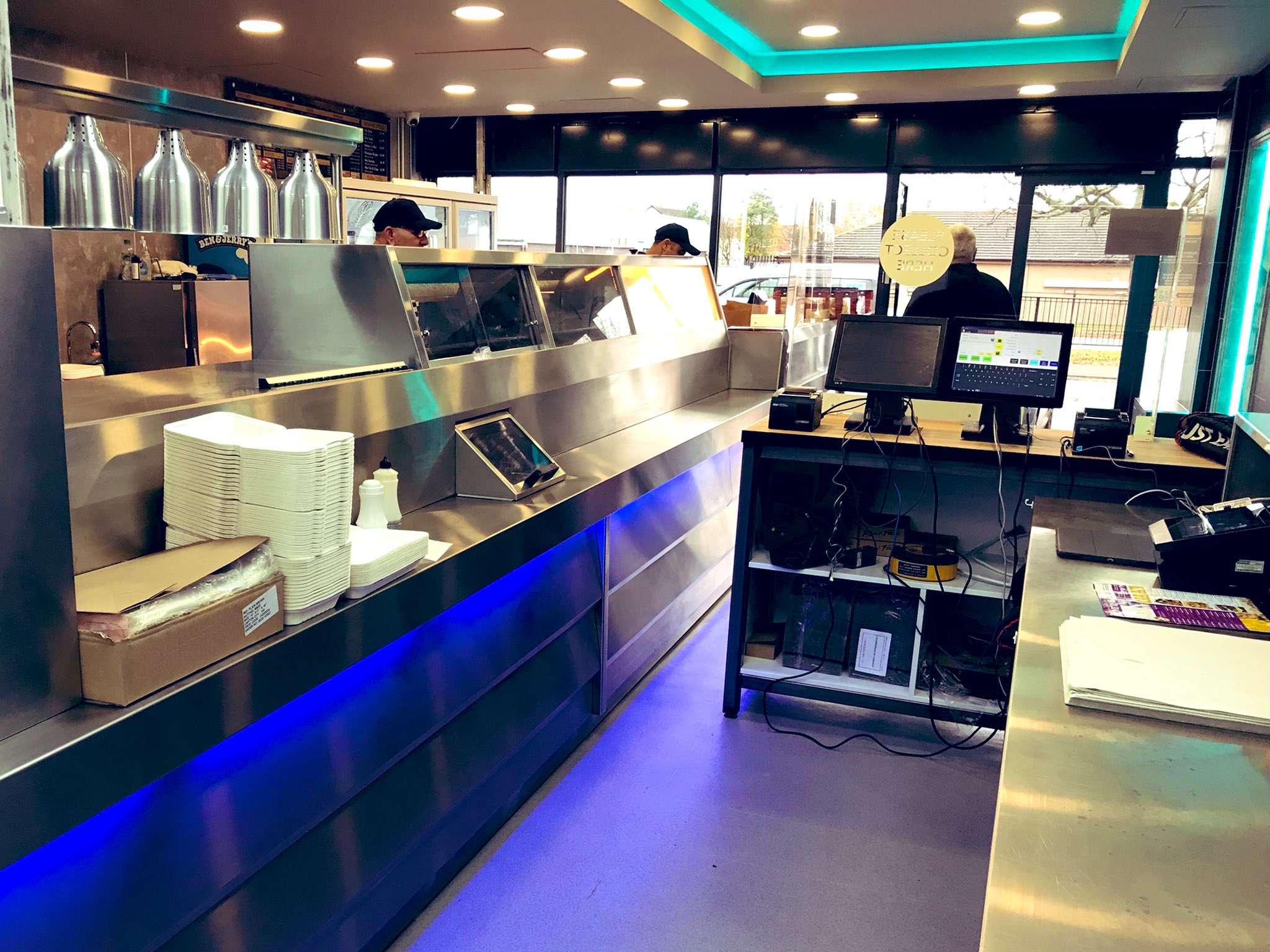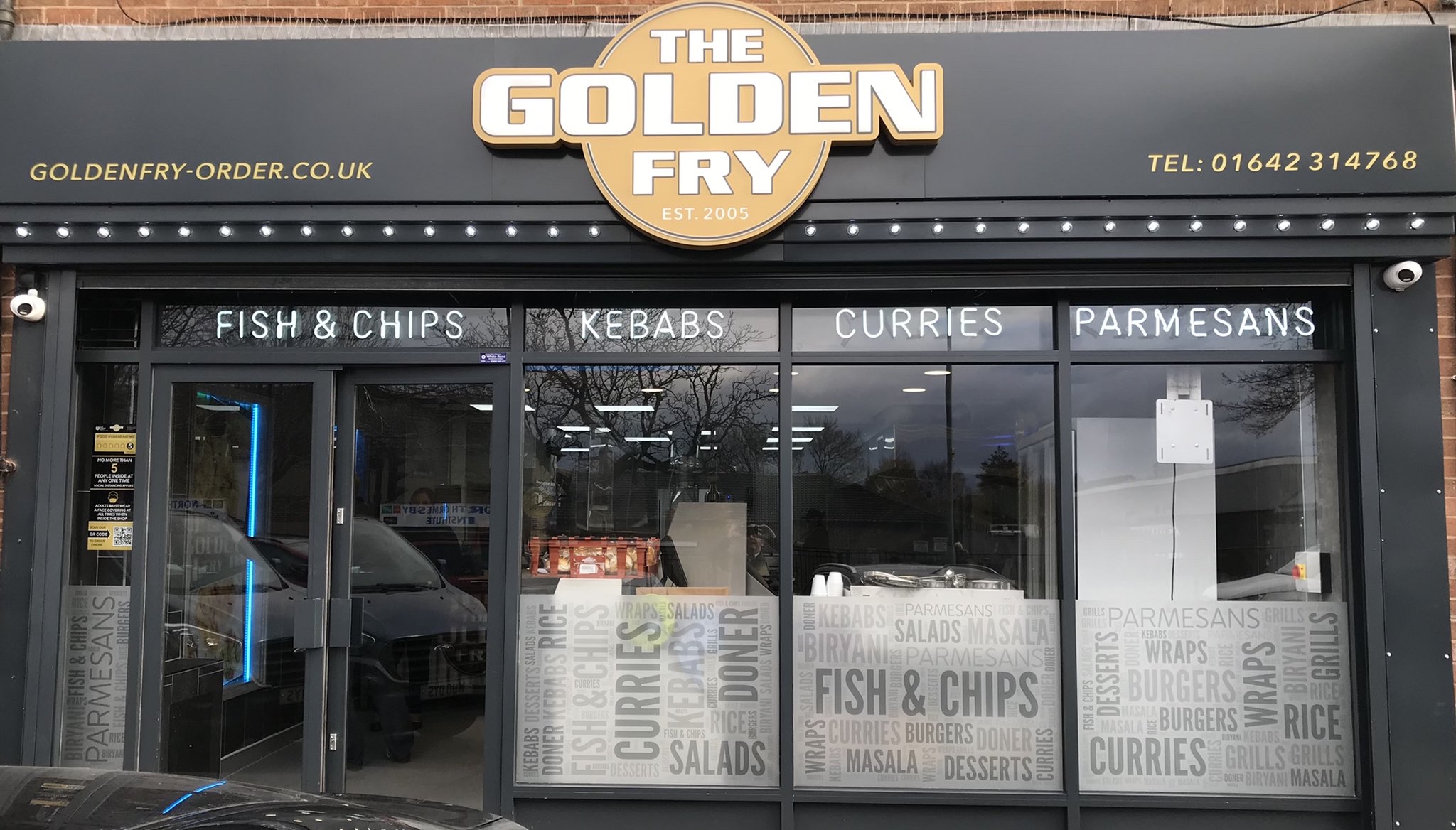 The Golden Fry in Middlesbrough has installed a new Kiremko which at one end works as a counter range serving walk-in customers and at the other an island range for pre-orders
A refurbishment and a range update had been on the cards for The Golden Fry for several years, but it was an increase in collection and delivery orders at this busy residential takeaway during the first lockdown that gave owner Sharan Sanghera the push to do it late last year.
Instead of going for the same traditional shop layout, a sledgehammer was taken to the dividing wall separating the front and back-of-house. This created one big open-planned space, allowing enough room for the four pan Kiremko island range, which stretched widthways across the shop, to be replaced with a larger, five pan counter range running lengthways from front to back.
The Golden Fry's new range is anything but traditional either. Taking the form of a counter range initially, it incorporates a counter, a chip box, three pans and a hot box for serving the walk-in trade before switching to an island range with two further pans plus a second hot box and chip box, both accessible from either side of the range. With the addition of an extra counter, a dedicated point for collection and deliveries has been created, helping to streamline the flow of customers and create an organised workspace for staff.
Sharan comments: "The range is great, it's been built for the demand and it means the staff aren't mixing. Those working on collections and deliveries can access the food from their side of the range so there's no interaction with the counter side.
"The two chip boxes have really helped too. Again, it keeps staff apart but also the staff on collections and deliveries can easily see when they need more chips and they don't need to worry about running out because a takeaway order has just walked in.
"We've got a heated gantry too so the girls can put collection or delivery orders together and have them sitting there staying hot, which is a lot easier than having to dish out all the different parts of an order separately when a customer or a delivery driver comes in."
As well as having a reputation locally for its fish and chips, The Golden Fry is famous for its homemade parmesans – a regional speciality in which chicken is breaded, fried and topped with sauce and parmesan cheese. Before the refurb, staff fried parmesans using a Fado stand-alone unit in the back of the shop, but now they have a dedicated pan on the frying range.
"It's so much more efficient now," says Sharan. "What we found before was that when we were busy on fish and chips, those out the back couldn't see to come and help and vice versa. Now everyone is all in one line so they can work with each other better."
With the stand-alone fryer now spare, Sharan is looking at adding gluten free, vegetarian and vegan options to the menu at a later date.
Pleased with her new Kiremko, Sharan adds: "Range efficiency is always improving and although our old one was only eight years old I could see the difference compared with the three year old Kiremko I have in another shop that I run.
"Because of the efficiency and the quality of Kiremko ranges, I was definite I would go with KFE and there was no doubt about that."
Alongside the range and internal refurb, The Golden Fry has made numerous additional improvements including new signage, shopfront and a ventilation system to ensure a continual supply of fresh air into the shop.
Sharan adds: "The shop looks and performs so much better now and there's more room for the customers to stand in the shop. We can easily fit five people in with two meters' social distancing which means they don't have to wait in the cold. It's great, the customers all love it and say "wow, it's the best chippy in town". It makes my day to hear that."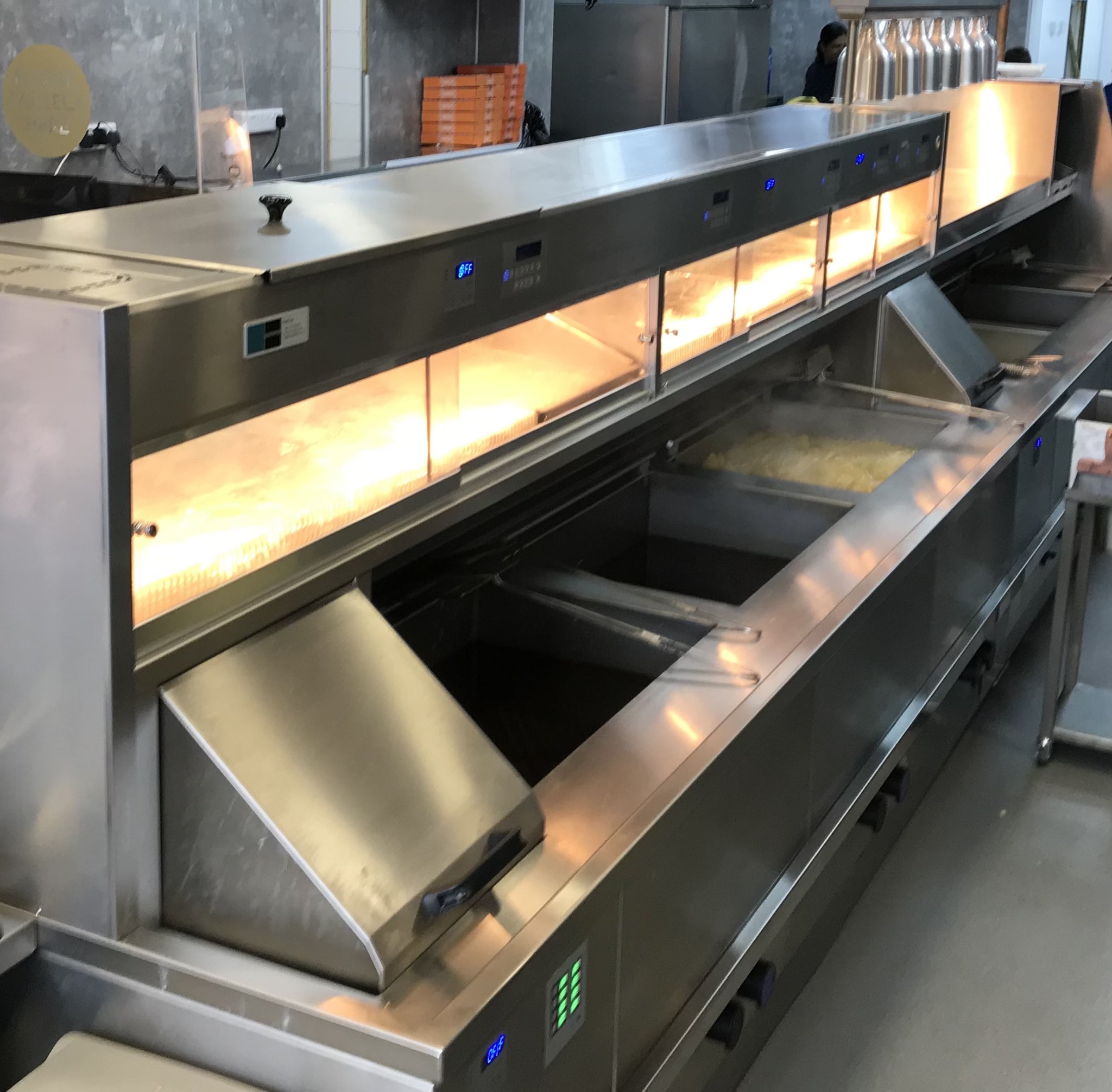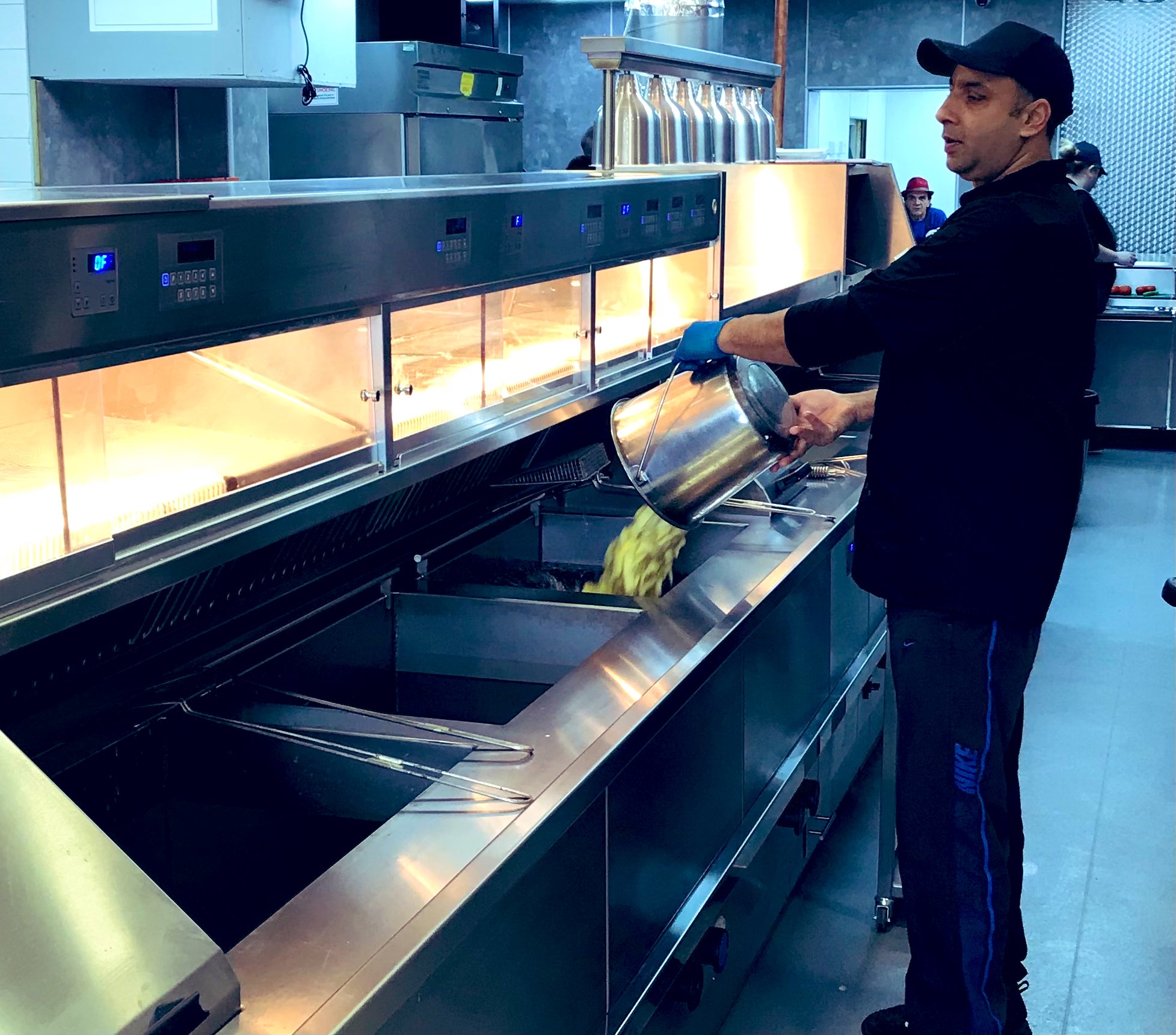 Click here to read how Fish King in North Hykeham, Lincoln, has installed a new five pan Kiremko island range and repurposed its restaurant space to serve the growing number of click and collect orders.