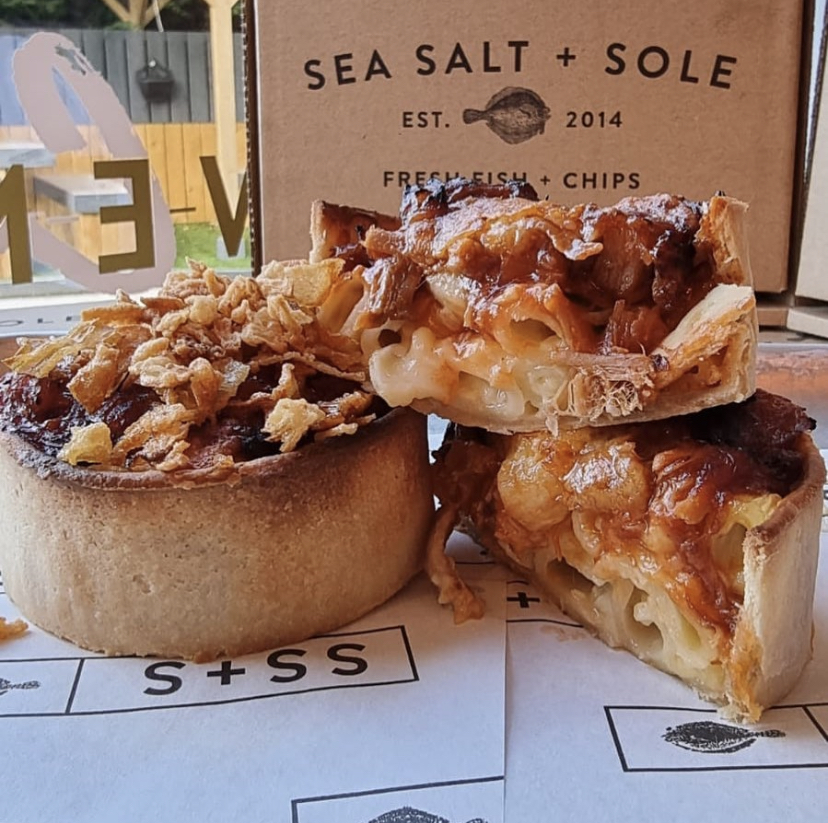 Since bringing the job of making pies in-house at the latter part of last year, Sea Salt + Sole in Dyce, Aberdeen, has seen a dramatic increase in sales as well as a huge boost in followers on social media. Owner and KFE customer Rikki Pirie says making pies is not as difficult as it might sound
Taking inspiration from his favourite foods as well as dishes he's seen in trendy restaurants, bars and gastropubs, Rikki has created a range of pies that are unique to Sea Salt & Sole.
It was a festive pie launched for Christmas last year that got the ball rolling. Comprising turkey, stuffing and chunks of brie in a creamy white sauce, it quickly sold out and has since been followed up by some equally big-hitters including macaroni cheese and BBQ pulled pork – which sold 150 in its first weekend – and the most popular one so far, peppered steak and Stornoway black pudding.
"We made 100, expecting them to last all weekend, and we sold them all in two hours via our click and collect," explains Rikki. "Our pie sales are just rocketing.
"By making them ourselves, we're trying to elevate the pie and add a bit more thought to the process, rather than just buying them in and heating them up.
"At the moment, people aren't going to restaurants and eating out, so this is adding a little bit of interest to the chip shop menu – and customers want to try them, they want something different."
Rikki buys in the pastry shells, which helps keep the process simple and means staff can concentrate their efforts on the fillings.
"I think some people are concerned that making their own pies is going to take a member of the team away from the line during busy service," says Rikki. "But pies are actually really easy for service because you can make them in advance when the shop is closed."
For the staff at Sea Salt + Sole, pie making is a two-day process with the filling left to cook overnight before being placed in the pastry shells and baked. "We're fortunate we've got a Merrychef oven," says Rikki, "so we can reheat the pies in one minute, but you don't have to have one. Pies are designed to be held so you could have them hot and holding ready for when they are needed."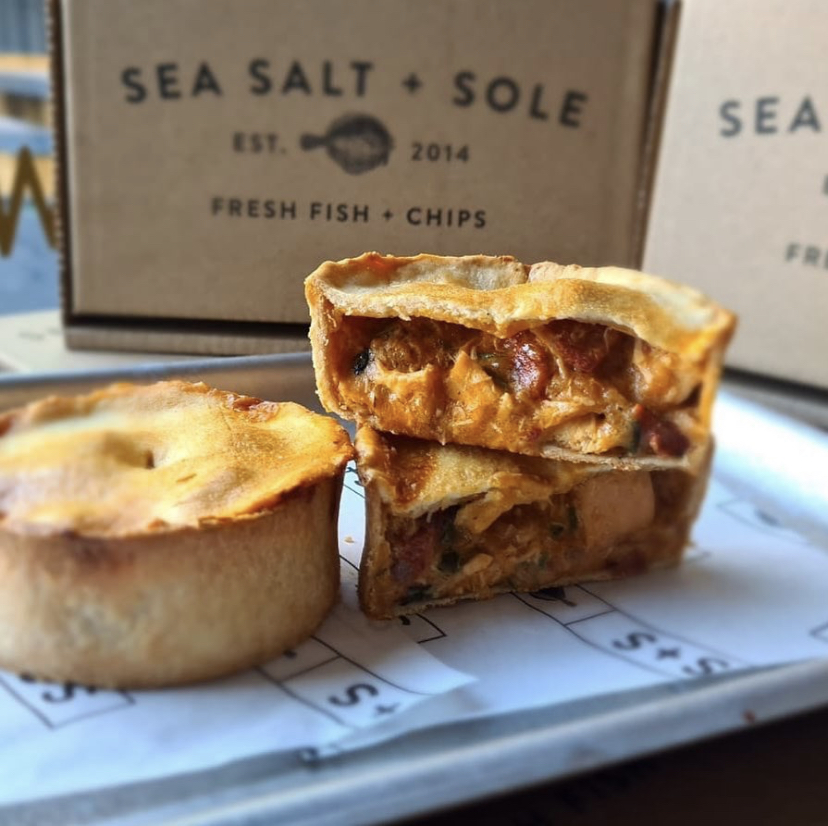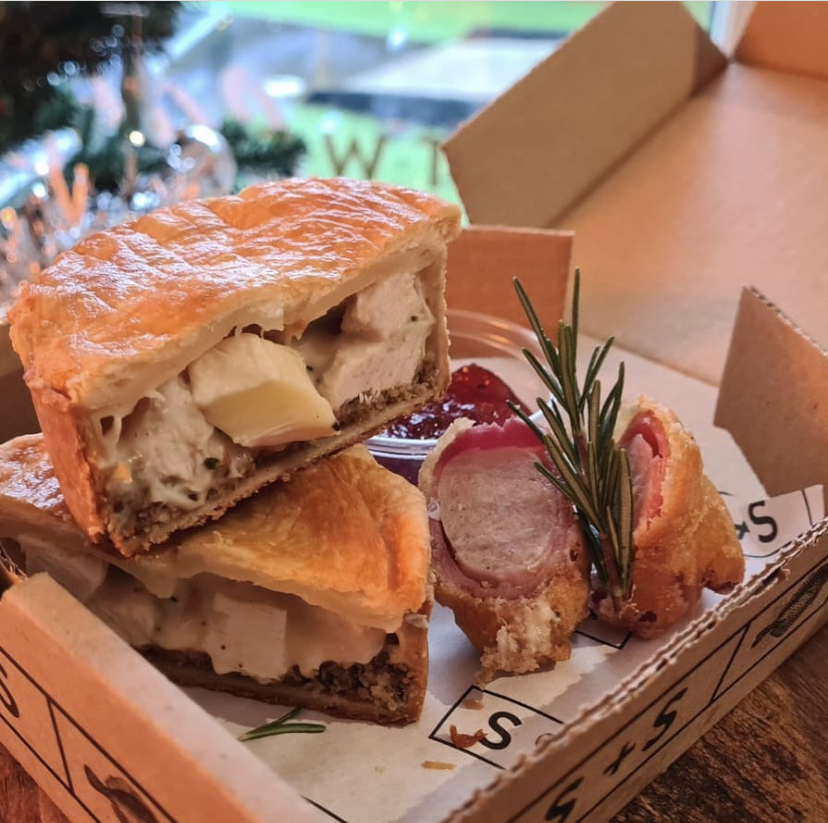 Its homemade pies are not only proving to be a successful addition to the menu but, thanks to social media, a great marketing tool too. Rikki adds: "Since we started posting about our pies in December, we've gained another 1,000 followers on Facebook and 600 on Instagram. It's been incredible.
"We get people messaging, asking us what pie is coming next week. Our regulars appreciate we're trying to offer something different and not just resting on our laurels."
Rikki's top three pie-making tips:
The great thing about pies is that pretty much anything works, you can fill a pie shell with anything. So think of a combination you like yourself and try and replicate that in a pie. I saw on Instagram recently a full English breakfast pie that included slices of sausage, black pudding, beans and an egg!
Try different ingredients and different combinations, play about and build your confidence. When you're really happy, add your pie to the menu.
Promote your pies to your customers. The power of social media is incredible.
"Making your own pies is something that can seem a bit daunting, but when you do it and you see the results and how much better they are than buying them in, you realise it is worth the effort and that actually you don't need amazing skills," Rikki adds.