Experiencing an increased demand for its fish and chips during lockdown, Market Hill Fisheries purchased a Fado stand-alone fryer to keep up
Like so many fish and chips shops did over lockdown, Market Hill Fisheries flipped its business in March from a walk-in service to click and collect and delivery. Not only did this enable the 5,000 or so locals in Winterton, Scunthorpe, to enjoy its fish and chips but also those living in the dozen villages that its delivery zone now extended to.
Owner Ryan Moody comments: "We started doing deliveries and click and collect with Preoday in March and when lockdown happened we cut the hours by closing on a Monday and Tuesday and it seemed to condense our takings into four days, with Friday and Saturday being the peak times.
"Even with staggered deliveries and time slots, we couldn't get enough product into the pan quick enough as people's orders were massive where they were buying fish and chips for the whole family.
"Because customers could get their fish and chips delivered they were making it a weekly thing and the range just couldn't cope on a Friday and Saturday. We had got that busy we were having to limit orders."
Not wanting to miss out on the extra business but reluctant to upgrade his three pan Perfecta range, which was only five and a half years old and was otherwise performing perfectly, Ryan contacted KFE about purchasing a Fado stand-alone fryer.
Ryan comments: "I phoned Nikki at KFE, who I have a very good working relationship with, and he said he thought he had some in stock. That was on the weekend and the Fado was fitted on the Friday. We were lucky we already had the canopy and gas interlock system in place so it just slotted right in.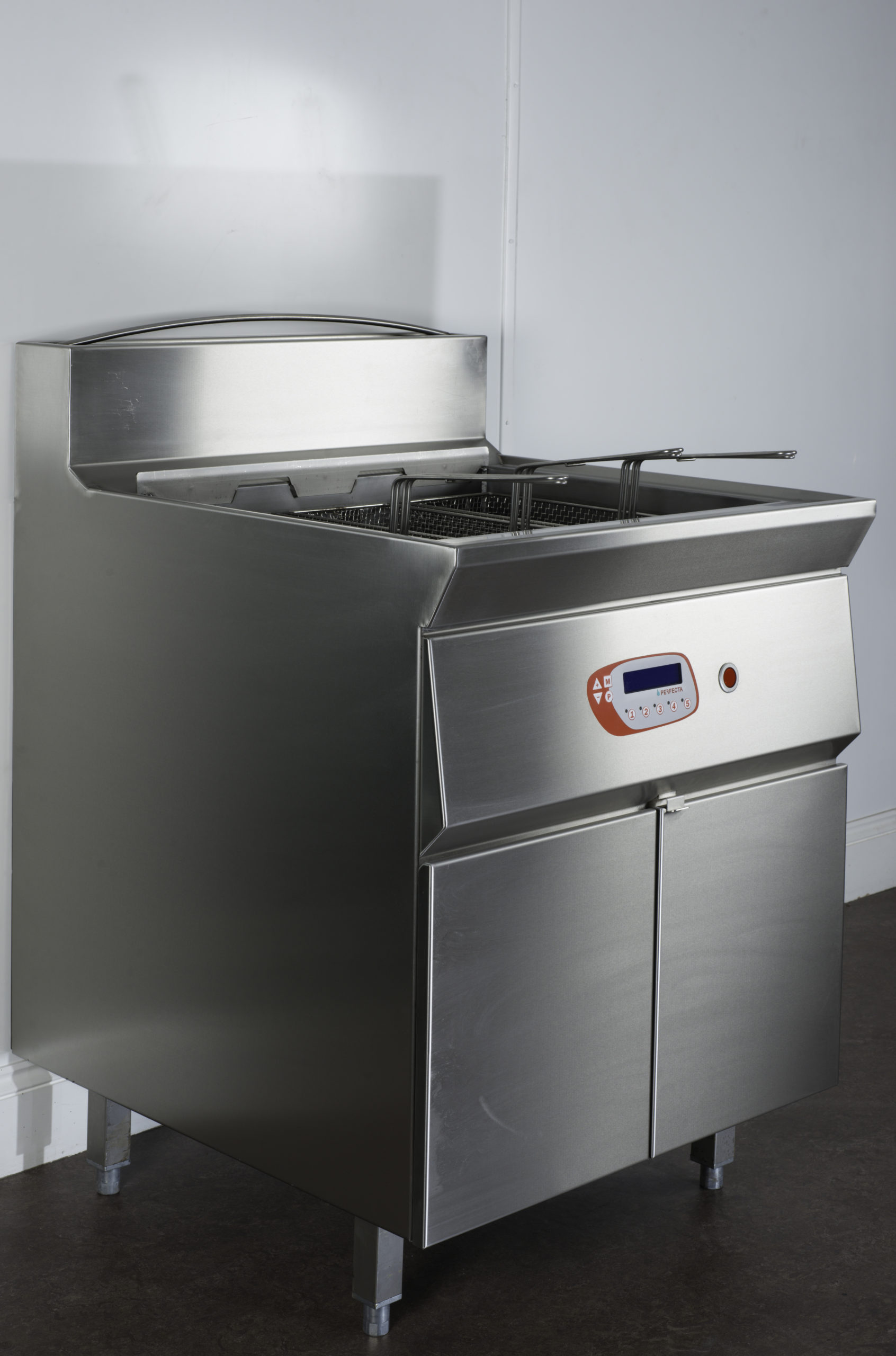 Purchasing an 800mm wide, flat-bottom pan, Ryan adds: "It's a great piece of kit and really easy to use. The staff picked it up straight away, it's very similar to the range we've already got, maybe even a bit better to be fair. It's really helped us out."
Since the Fado was fitted, Market Hill Fisheries has seen a 30% increase in trade – growth it's maintaining week-on-week, with Ryan adding: "It got us through the peak times when we literally couldn't get enough product out, but even now it's still helping us grow our trade. We had a phone call from a Muslim customer recently, their regular shop had changed hands and had switched to beef dripping so he asked if we could do Halal and I said yes as we only put fish products in the Fado unit. So we've increased business there. I know it's just one family so far but they will hopefully tell their friends who might also want Halal food."
The Fado is our off-the-shelf, standalone version of our frying range pans and is available as gas, LPG or electric in a range of sizes. It can be purchased individually or seamlessly welded together into a suite, with or without a filtration system. To find out more, speak to our sales team on 01778 380 448 or e-mail sales@kfeltd.co.uk