Ahead of National Fish & Chip Day next week (Friday 4th September), we speak to three KFE customers who all support the event in different ways
Price promotion
At Captains Fish & Chips in Hoddesdon, Hertfordshire, owner Tony Forgioni is repeating his discounted cod and chips offer, having seen a huge uptake over the past three years.
This year, cod and chips will cost £6, a saving of £1.80 on the regular price. Tony's hoping to beat the 700 portions he sold last year but says it's all about putting in the work ahead of the day.
"Offering fish and chips at a discount is a great way to wake people up and remind people you are there," says Tony. "But you've got to hammer it home to make it a success. So put it on Facebook, put your posters up, tell customers about it at every opportunity because if you sell 200 fish and chips on a Friday and you end up selling 225 on National Fish & Chip Day, that's been a disaster.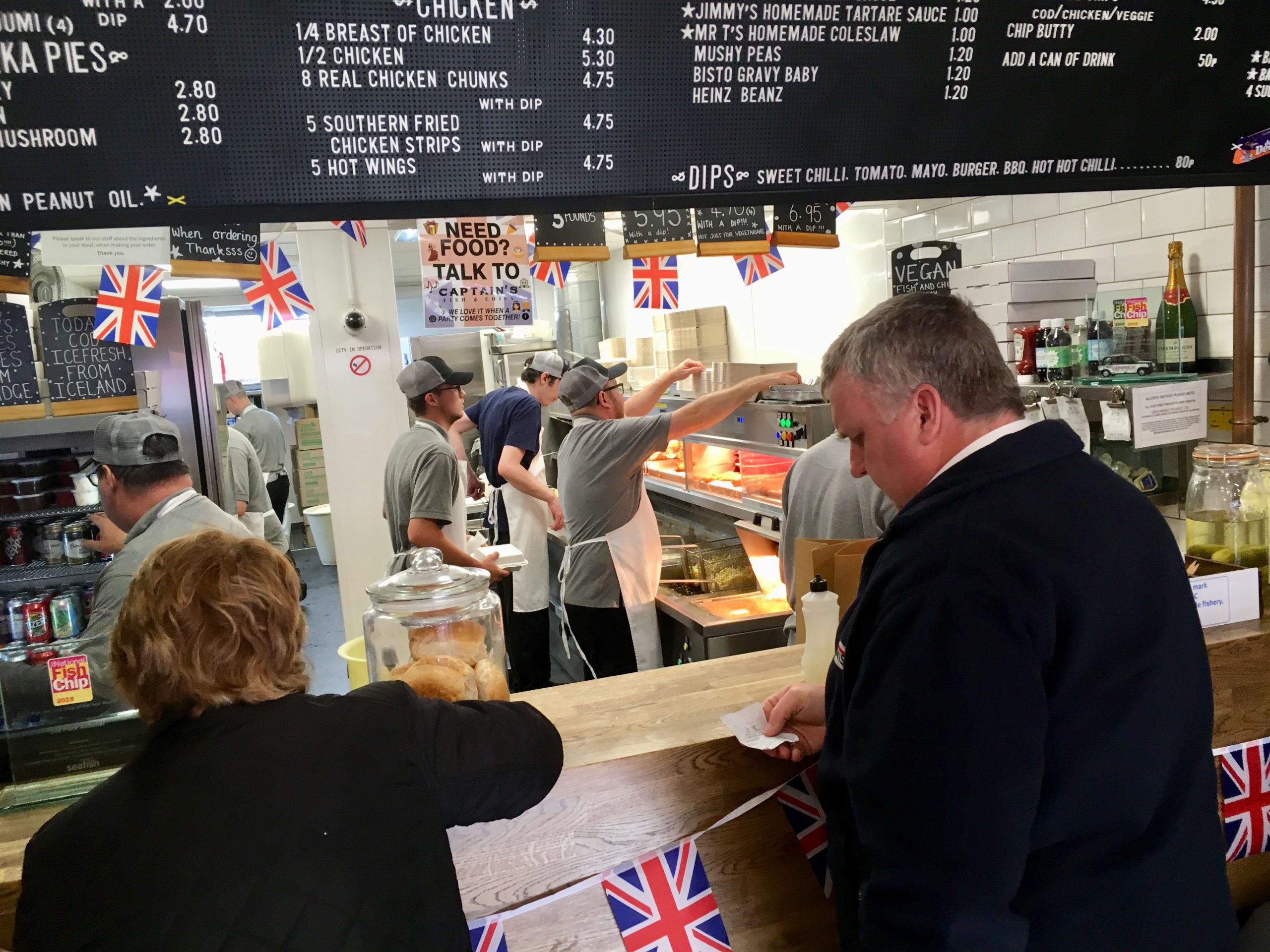 "You've got to hope everyone knows about it and takes up the offer because, at a saving £1.50, instead of your normal 200 you've got to sell 350. Once you've promoted it and everyone knows about it, the day itself is pretty easy because you know what everyone's having – cod and chips!"
Admitting that this year is going to be more difficult, Tony's put a plan in place to manage any queues, adding: "We're not letting anyone wait in the shop, so customers will come in from the left, place their order, walk out on the right and wait outside. I'll call out the number and my wife will be outside reminding everyone where to stand and she'll call out the number too. It's not going to be easy, but we want to get involved and give customers a reason to come back. After all, you don't make money from a customer coming in once, you make money when they keep returning."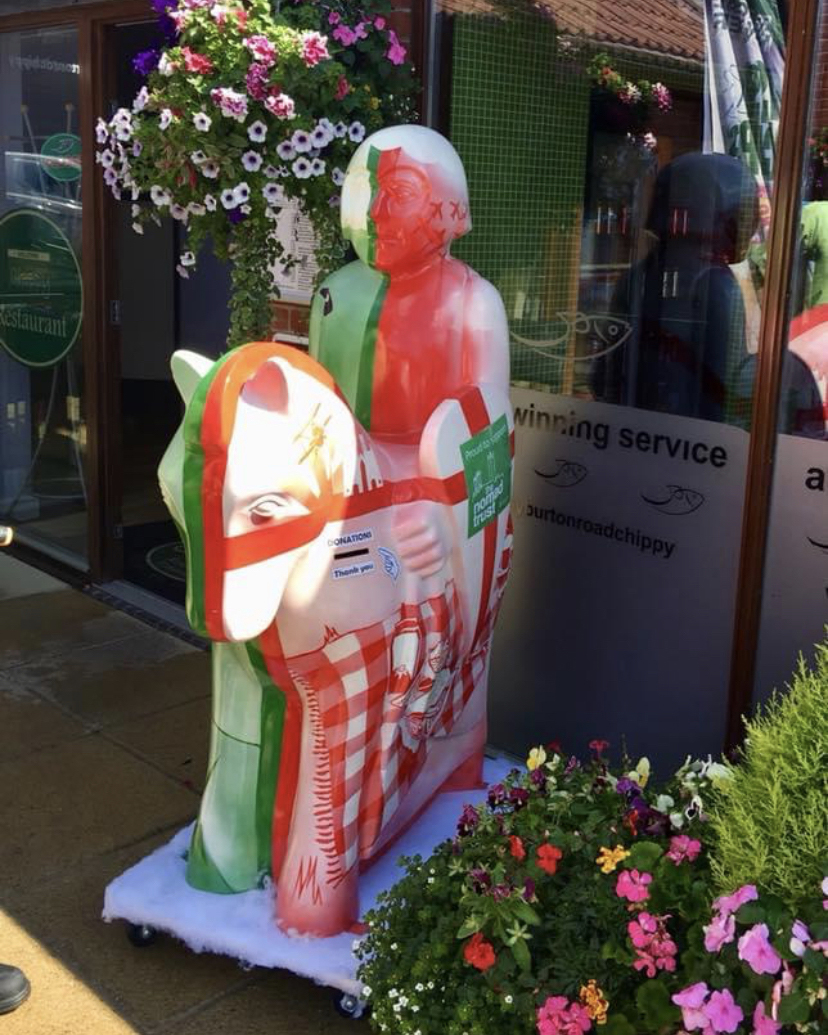 Raising money for charity
Busy opening a new takeaway in the autumn, Des Anastasiou, owner of Burton Road Chippy in Lincoln, is unsure how he'll get involved this year, but says previous campaigns centred on raising money for charity have proved popular.
He comments: "One year, we did a buy one get one free offer on fish and chips and asked customers to make a donation. That went down really well and we raised about £1,000 for The Fishermen's Mission."
Another successful promotion followed a bid by the chippy to buy a Lincoln Knight at auction. One of 36 knights dotted around the city to mark the 800th anniversary of the Battle of Lincoln, the chippy turned theirs into a huge money box and placed it outside. Des says: "People were donating in that, taking photos and putting them on social media. It raised a few hundred pounds on the day which we donated to a local homeless shelter along with about 40 free meals."
Another avid champion for National Fish & Chip Day, Des says: "It's a day we've always supported because it promotes fish and chips in general. We're not doing it just for our business, we're doing it to push fish and chips out into the public domain. The way we see it is that if fish and chips is out their in people's minds, we all benefit."
Promoting fish and chips
Calum Richardson, owner of The Bay Fish & Chips in Stonehaven, has taken part in National Fish & Chip Day ever since it launched five years ago. Not a fan of offering discounted food on the day, he prefers promoting the event as well as fish and chips as a whole, for example, by utilising social media. He explains: "I'm not a great one for doing price promotions because I think you're cheapening your product.
"There are clever ways you can do things to enhance the day though. Social media is really good, especially right now as it's a strong tool. If you can engage people that way then I would recommend it. Even if you're just promoting the day, it doesn't cost anything to do that."
The Bay's most successful National Fish & Chip Day campaign was taking its food truck, The Bay on the Road, to Aberdeen airport last year. Calum adds: "We gave away fish and chips in return for a donation to The Fishermen's Mission. It was great to promote the industry somewhere different, away from the shop. It was also good for us as it gave us somewhere we could pitch up where we couldn't normally. You can't just turn up at the front door of an airport these days!"
While it's difficult to plan events on a scale like that this year, Calum still encourages shops to get involved but warns operators to be wise with their spending, adding: "Normally, you'd have a plan of what you were doing three or six months ahead, but at the moment we're running our businesses week-to-week, unsure about things like opening hours and staff. So I don't think it's healthy for anyone to get too ahead with their plans or spend too much money – it could be a costly mistake.
"People aren't going away so this won't be the year to do promotions, I don't think. You're better off using existing promotions to your advantage. NEODA and the NFFF are pretty good at doing campaigns that everyone can jump on so it's not going to cost anything, you don't have to go and design anything. A uniformed promotion that we can all use is going to be important."
For ideas on how to get involved in National Fish & Chip Day, read our suggestions here.