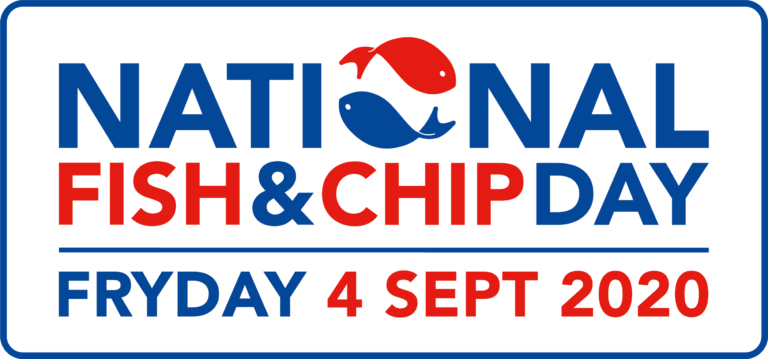 In just a few weeks time, on Friday 4th September, fish and chip lovers across the UK will be looking to celebrate National Fish & Chip Day so we're calling all shops to rally the troops, put together an action plan and support the day.
A homage not only to our national dish, organiser NEODA says this year's event is dedicated to recognising the larger role that our industry played to keep us safe during coronavirus, whether that was staying open to feed locked-down communities or remaining closed at great sacrifice to their business.
Paul Williams, managing director at KFE, comments: "National Fish & Chip Day has been a highlight for the industry for five years now and this year we want to see everyone come out and celebrate as it's been a turbulent few months.
"However, we anticipate things will be very different. While we want to encourage customers to come together and enjoy their fish and chips, the day should be promoted in a responsible manner that is both safe for customers and for staff. Shops should offer as many ways to receive and pay for food as possible so, as well as walk-ins, incentivise customers to use delivery and click and collect methods to avoid long queues, and card and contactless payment methods to speed up the process. 
"We want as many shops to get involved as possible so that this year's National Fish & Chip Day is as memorable as previous years, but remember social distancing and keep safe. Social media and online activity are going to be key this year, so we've put together a few simple ideas to get you started!"
– Start promoting the day now on social media and instore. On the day, decorate your shop inside and outside and, if you are accepting walk-ins/walk-ups, consider putting an A-board or pavement flag outside to capture people's attention from afar.
– Encourage customers to order online for delivery or click and collect by offering a free side or even free delivery with the code NATIONALFISHANDCHIPDAY.
– If you've got your own app, this is a great day to encourage customers to download and use it, possibly converting them from third-party aggregator sites (and large commission fees). For new customers, offer a free side if they download your app while for existing customers run a promotion that is unique to app users and not available in-store.
– There's still time to get set up for online ordering if you're quick. Preoday has been a popular industry provider during lockdown, although there are lots of other sites including Hungrrr, Foodhub and Flipdish as well as the big names such as Deliveroo, Uber Eats and Just Eat. BD Signs has also created an industry-specific app called MiOrder which is worth checking out too. Whoever you go with, do this sooner rather than later so you've got time to test out the system and get it working for your shop before the big day.
– Drive your mid-day trade and ease the pressure – and queues – at tea time by doing a lunchtime special offer.
– If you don't want to discount your food, create a buzz by offering a free side (mushy peas, gravy, curry sauce, tartare sauce are all cost-effective freebies and can be prepared and potted up beforehand), a discount voucher for use on a second visit or a signature dish/fish available for that one day only.
– For those of you open to walk-ins, dedicate a member of staff to manage the queue and thank customers for maintaining social distancing while in line. If you offer online/app ordering, show waiting customers how quick and simple it is to use and hopefully they will use it in future.
– Photograph a jar of marrowfat peas, pickled eggs or gherkins, pop it on social media and ask customers to guess how many are in the jar for a chance to win a voucher or a free fish and chips meal for two people. If you are accepting walk-ins, put the jar on the counter with a sign inviting customers to take part alongside a QR code which takes them straight to the social media post where they can post their answers. This avoids the need for pens and paper being passed around but still lets your walk-up customers take part.
– Run a colouring competition on social media by uploading a template that can be printed off at home and ask for entries to be posted on social media or e-mailed in. You can ask the local mayor to judge, you could even get the chosen design printed onto a mug or t-shirt for the winner.
– Encourage children to eat fish by offering a free mini fish, fish bites or fishcake meal with every adult meal purchased.
– Utilise social media. 'Like and share' posts, photo competitions or caption competitions are usually popular. Also, keep an eye out for what other suppliers in the trade are doing as often you can utilise their posts/offers.
– Donate fish and chips to a local food bank or charity on the day or offer a portion of your profits from the day to a local charity.
– Contact your local media and ask them to cover your event. Invite them down on the day to report from your shop, you could even get them behind the range in the morning before it gets busy and have them fry their own lunch. If not, deliver fish and chips at lunchtime in return for a mention.
– Check out the NEODA web page for more ideas as well as branded National Fish & Chip Day merchandise, including hats and t-shirts. Visit its social media pages for regular competitions and giveaways.
– If you don't feel ready this year to organise anything, you can still help raise awareness of the day by posting a simple message on social media.
– Start building support now by using the hashtag #nationalfishandchipday.
Let us know what you are planning for National Fish & Chip Day and do share photos from the day with us. We'd love to see how you celebrate this year.