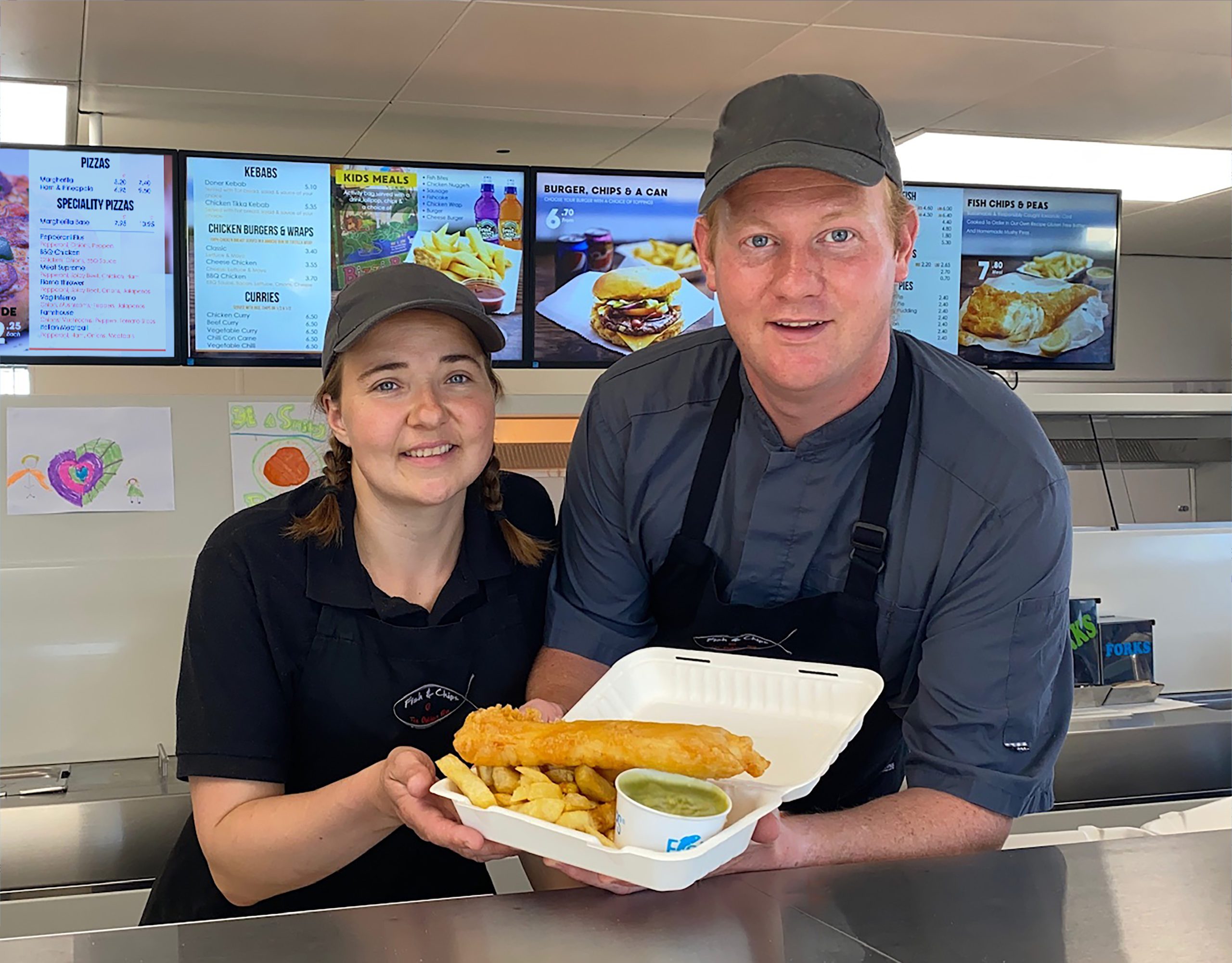 To mark Gluten Free Community Week (11th-17th May) we catch up with Mike and Carol Hulme whose shop, The Golden Fry in Benllech, Anglesey, serves only gluten free fish and chips.
While many fish and chip shops only offer gluten free on selected days, you can walk into The Golden Fry in the heart of Benllech, Anglesey, at any time on any given day of the week and not just order gluten free fish and chips, but a range of items from sausages, chicken burgers and nuggets to scampi, gravy, curry sauce and fishcakes.
In fact, everything that goes through the range is 100% gluten free, and the few items that aren't – pies, pizzas and kebabs – are cooked separately in the kitchen. It's been a huge undertaking for owners Carol and Mike Hulme and not one they initially expected.
"It's quite a funny story and it's all down to my dad," explains Mike. "Many years ago we had a canopy put outside and it needed a little bit of doing-up so my dad had some vinyl stickers made up which you could peel off and stick on. It wasn't until he put it all up that we realised he hadn't put the shop name on. Because we didn't have any room to add it in, he ordered just the initials "GF".
"From then on, we had people coming in and saying 'you have GF on the sign, does that mean you're gluten free?'. The answer initally was 'no' but after a while we thought hang on a minute, there's a lot of people asking for gluten free so we looked into it."
A loyal following
Starting with a countertop fryer in the back and a gluten free batter, the shop's gluten free fish and chips quickly attracted a loyal following. 
"It was getting to the point in the summer – that's our busy season the summer, come the winter we go really quiet – we were flat out and at one point we were having an hour and a half wait for gluten free fish and chips."
Having experimented with different batters, Mike and Carol eventually found one they were happy to roll out across the menu, unlocking the potential to extend the gluten free options further. 
"We prefer the gluten free batter, it's not as greasy as before and it stays crispier for longer, so the customers are getting a better product," says Mike.
"We've always grown the business year-on-year, but going gluten free has grown it further for sure because we get people coming from miles for our gluten free menu."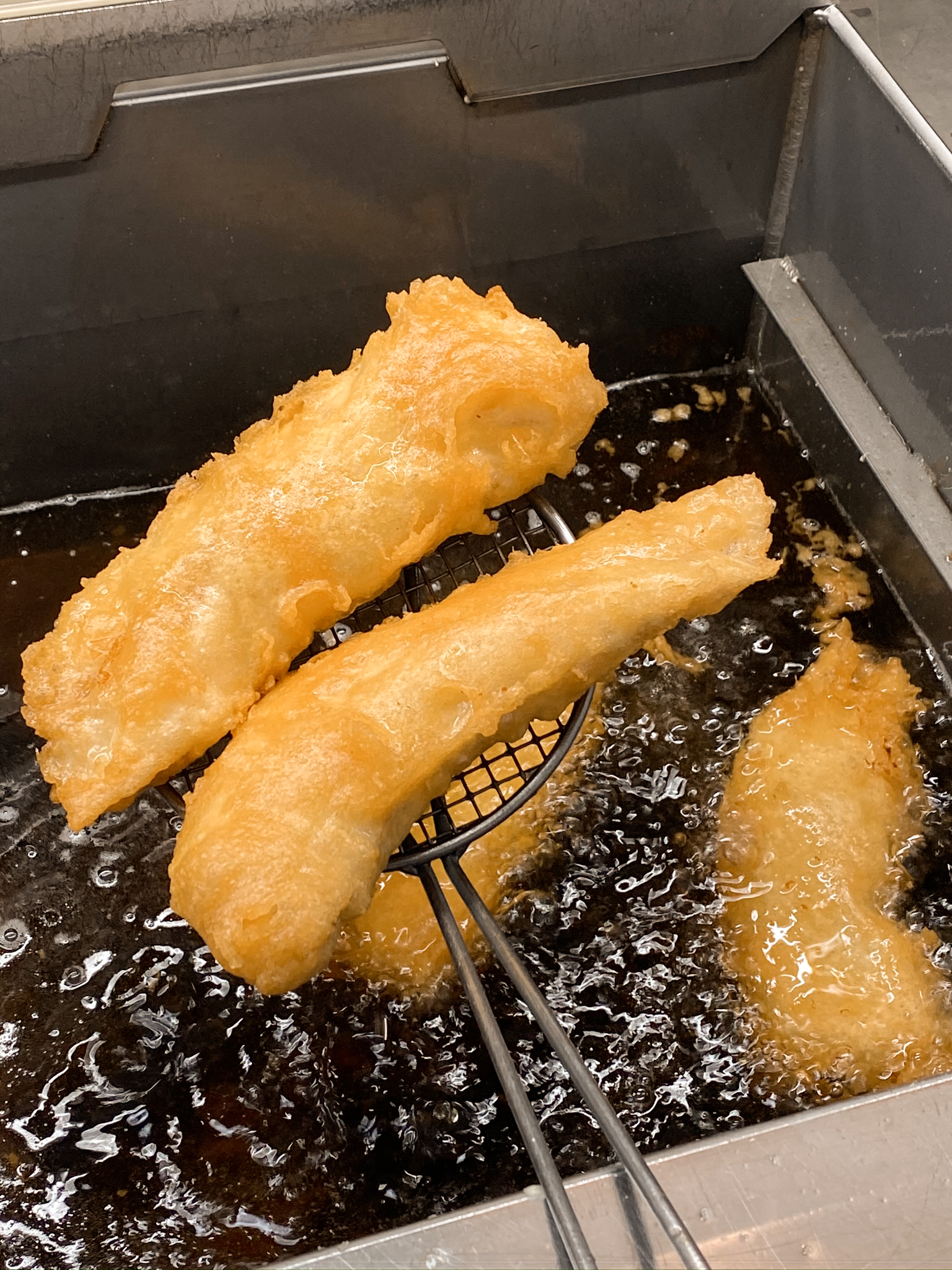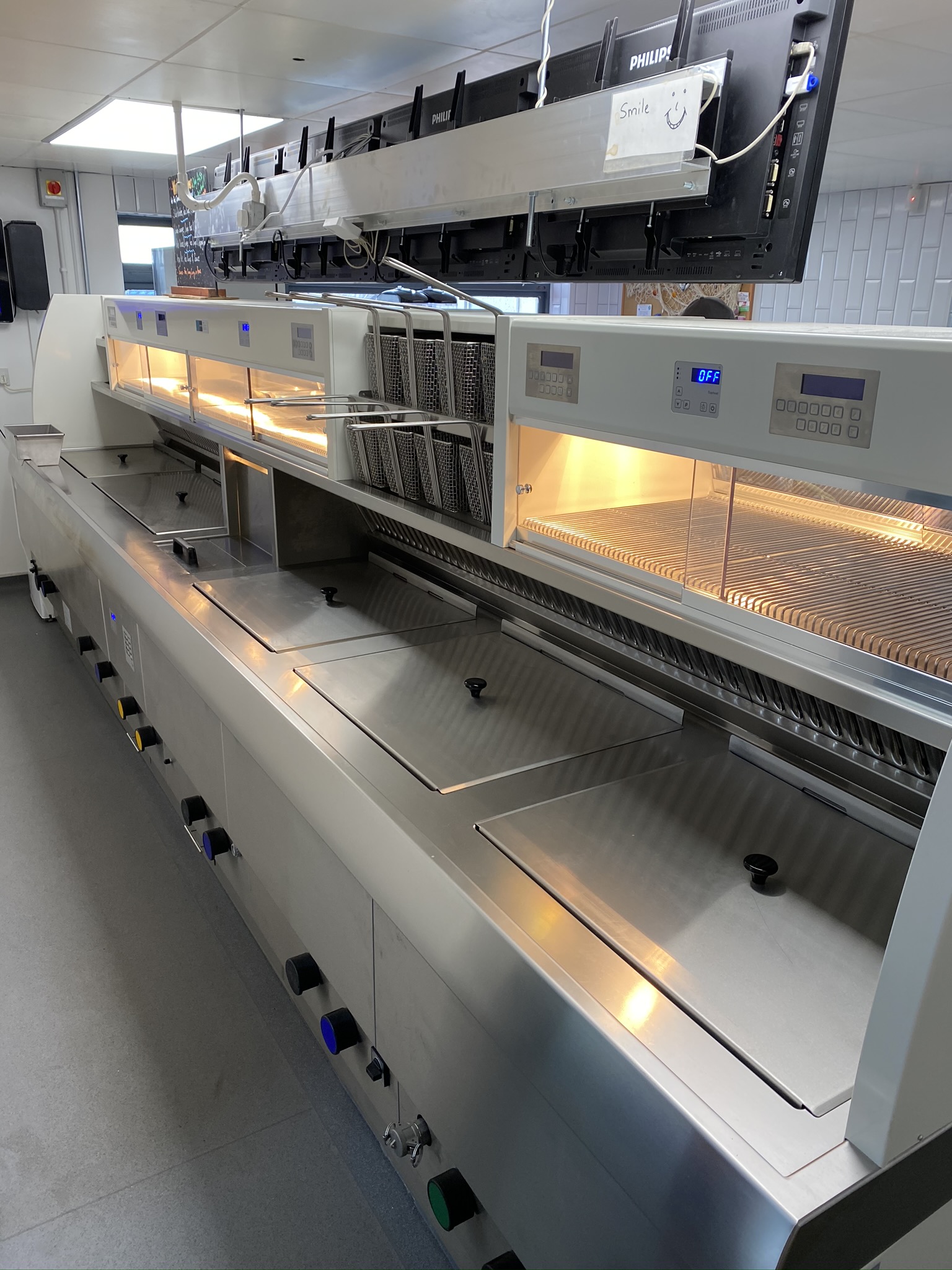 Operating gluten free has required commitment to the highest level and not only have all the staff been thoroughly trained, but the shop's new high efficiency Kiremko frying range – installed in February – has been designed with coeliacs in mind.
Mike adds: "KFE were brilliant. They helped us design a range that incorporated the separation we needed to ensure there was no cross-contamination between the gluten free food and the very few gluten containing items we serve.
"For example, we do steamed puddings – which contain gluten – in a bain marie, so we've got one for those at one end of the range and a second for our curry sauce, peas and gravy at the other end. We had a shelf placed between the hot boxes, allowing us to keep our gluten free and gluten-containing products separate and KFE even made sure all the drain holes were blocked off so, again, there's no chance of contamination.
"We went for a powder coating on the range which makes the shop look cleaner and more inviting plus it's easier to clean."
For shops looking to go gluten free, Mike and Carol have the following tips:
– Training is key, we put all our staff on the Coeliac UK training course, and we make sure that everyone knows the right procedures. This includes what to do if mistakes happen, which they sometimes do. If someone puts the wrong spoon in the gluten free curry sauce, for example, the staff know to bin it straight away and make another one.
– Join your local coeliac Facebook groups because you can learn a lot from these customers, what they say and what they do and don't like. Some people don't like to hear "it should be ok?" They want a 100% guarantee that what you're about to serve them is safe for them to eat.
– Shops have to bear in mind that if they are using a traditional batter alongside a gluten free one, they are still putting gluten in the air so there is a chance of cross-contamination. If you can, go 100% gluten free as that risk is eliminated straight away. 
– Try as many gluten free products as you can. Over the last couple of years, the main suppliers to the fish and chip shop trade have introduced more gluten free items and there is more choice. You've got to accept you might not get everything from one supplier, so there is a bit more work to be done in the beginning. 
– Try as many batters as you can to find the right one for your business because there are quite a few now. As with traditional batters, different areas will have batters that work for them or that their customers like. So don't just copy what someone else is using. 
– Gluten free products will generally cost you a bit more to buy, but try not to look at the pack cost because per portion it works out to be pennies and, more often than not, the benefits will outweigh that anyway. Our batter, for example, costs more but we're saving on oil because it doesn't absorb as much so we're using less. More importantly, we're getting a better product. 
– Involve yourself in the industry by attending events such as the NFFF meetings, KFE's Open Days or Women in Fish and Chips. You'll meet so many other people doing what you're doing but slightly differently and you'll get ideas. People will gladly show you around their shops. Everyone will help you.