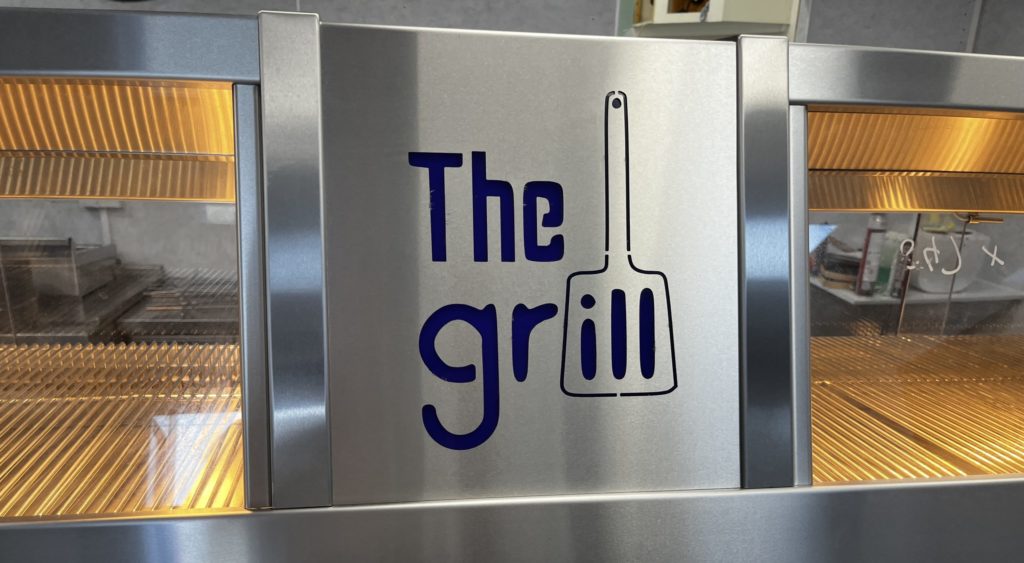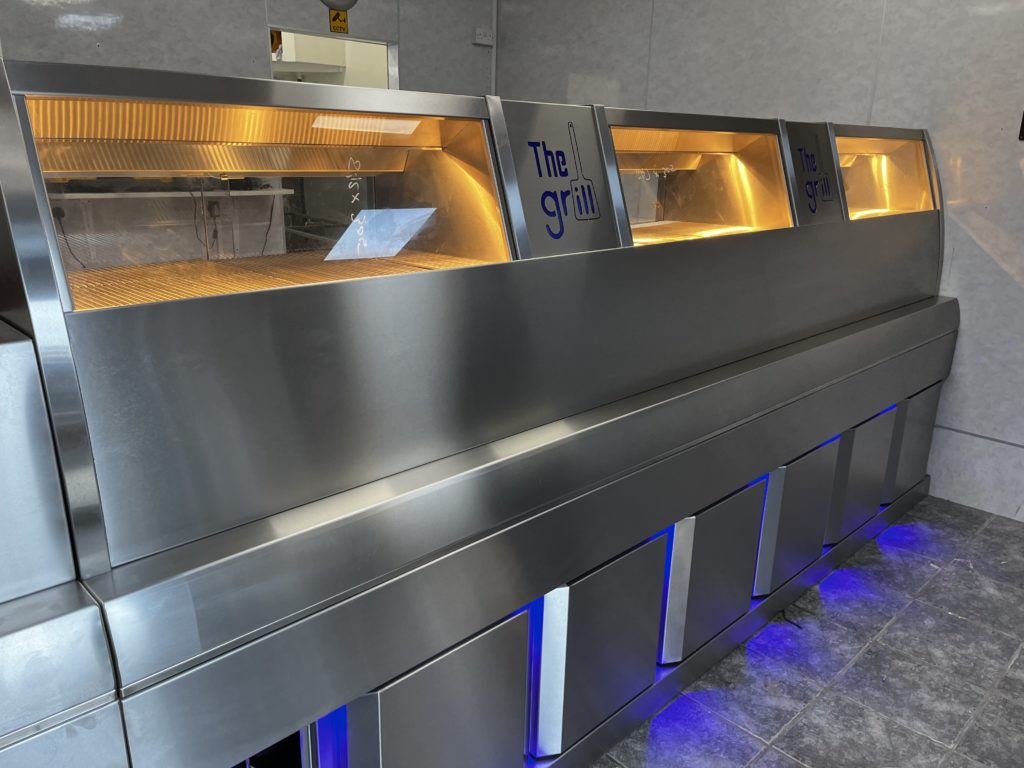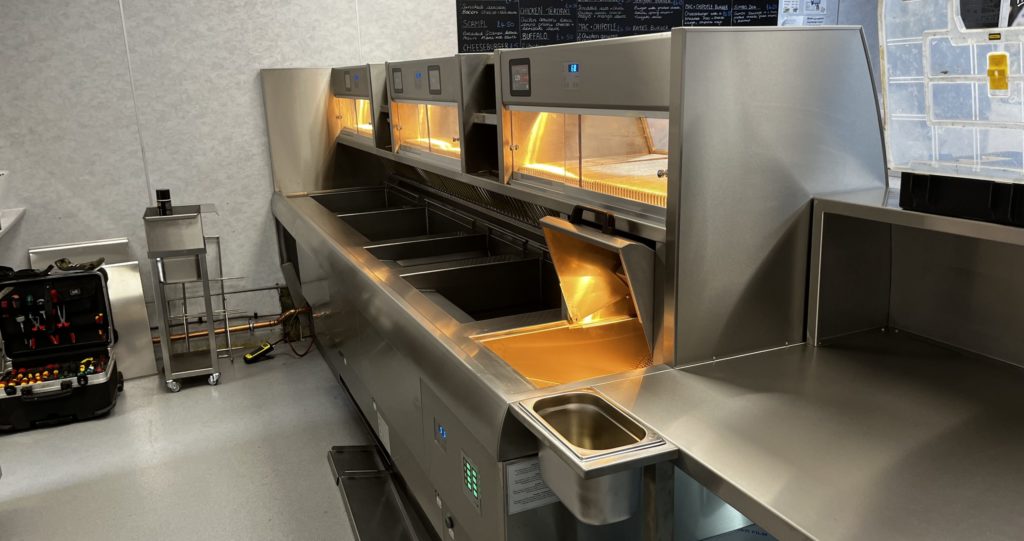 Brothers Sean and Mark Geddes took over The Grill in Fraserburgh, Aberdeenshire, with their mum in August 2021 when it was a shadow of the busy, well-respected takeaway it once was 20 years ago. In just two years, the family has restored it to its former glory both in terms of its reputation and its appearance.
A crucial component of its revival has involved replacing an outdated three pan range responsible for severely limiting capacity and profitability due to its slow recovery times. Installing a new four pan frying Kiremko high efficiency counter range has resulted in a remarkable transformation, enabling the takeaway to handle twice the volume on a busy night.
Sean comments: "With the old range, we couldn't keep up with chips, we could cook the fish and cook the other products, but we couldn't cook the chips fast enough. The new Kiremko frying range is brilliant. Now we are never going to run out of chips…well until we get busier!"
The end product is much improved too, which is reflected by an increase in turnover. "I don't know when it's going to peak, but every month is busier than the last," says Sean.
Remarkable efficiency
Even with an additional pan and the enhanced capacity, The Grill is experiencing a 50% decrease in gas consumption while also emitting fewer carbon emissions due to the remarkable efficiency of the Kiremko frying range. Consequently, the takeaway was granted an interest-free loan and a cash bank grant of £20,000 by Business Energy Scotland and the Energy Saving Trust, primarily attributed to this efficiency.
Sean explains: "The terms were if the equipment could be paid back in eight years worth of energy savings then Business Energy Scotland would support us with a grant and an interest-free loan to get it. Because KFE had all the information, we were able to forward all of that to Business Energy Scotland for their engineers to do the calculations."
In addition to fulfilling The Grill's documentation requirements, KFE also settled Sean's concerns around after-sales and service. He explains: "Because we're so remote, it's hard to get people that will come out to us and we've encountered problems in the past. With KFE they could guarantee an engineer in our area, which gave us peace of mind."