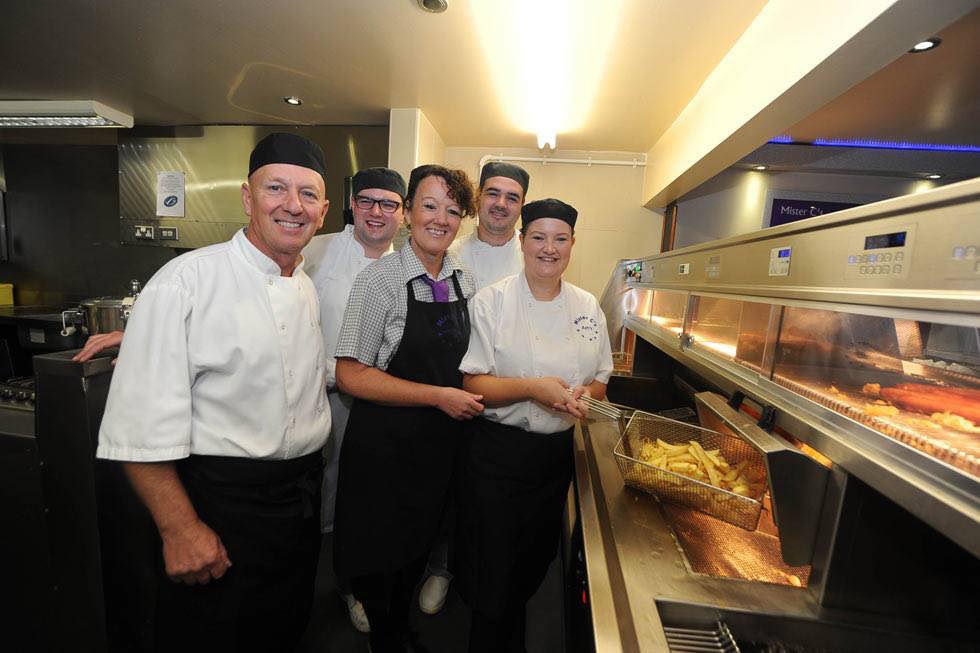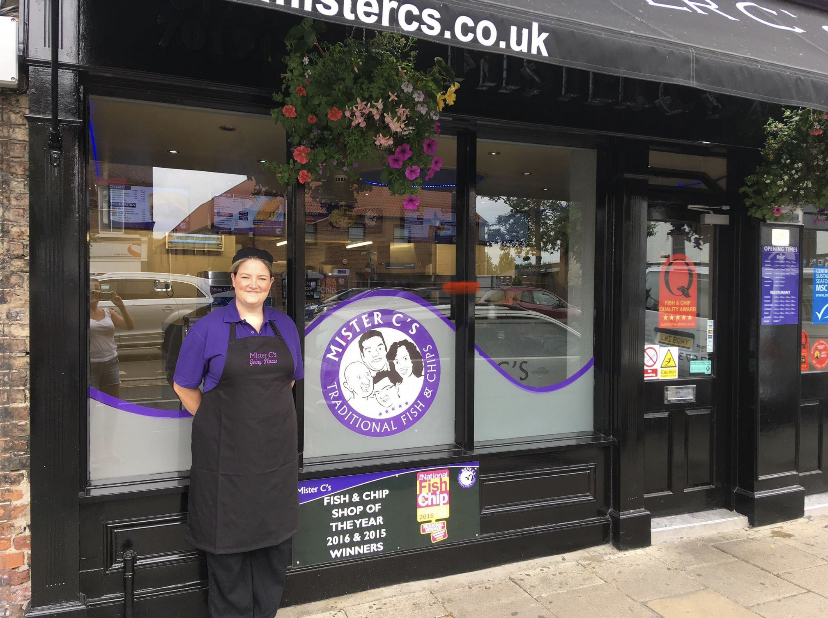 Forty years ago, Mister C's opened offering takeaway fish and chips to the people of Selby, North Yorkshire. Five years later it moved to its present location on Micklegate where over the years it has grown, expanding into the shop next door to add a restaurant, opening a second takeaway in York and launching a mobile fish and chip van.
Now it's gone full circle, reverting to a fish and chip takeaway, having sold the van and the York chippy and turned the restaurant side of the business into a bustling pizza and grill takeaway during Covid. 
"It's gone in a flash," says owner Mark Corbally. "It's not until you start reminiscing that you realise just how long it's been and how much you've done. The nice thing now is that the family is coming through. Denise, my wife, has always been there with me but my son Danny and his wife Amy, and my other son Michael are all there, working hard in the business too. 
"We've just got a plaque made for outside to mark our 40 years. We got one when the business celebrated 25 years and I remember thinking I'll never reach 30 – and here I am at 40! It doesn't seem two minutes ago."
Over those 40 years, Mark has witnessed numerous improvements within the trade including the introduction of frozen at sea fish, bringing better quality and consistency to his business, as well as corrugated boxes which have enhanced presentation. 
Mark comments: "When I first started, every single week I used to go down to the Selby Times office, put 50p in their tip jar and they would give me four bales of unwanted newspaper and that's what we'd use to wrap with. There would be a greaseproof bag for the chips, white wrap and we'd finish it off with newspaper. My hands used to be black from the print so I'd have a bucket of water to the side so I could wash them. 
"Thankfully, Henry Colbeck introduced us to boxes, it must be about 15-20 years ago now. They were a revolution for the industry, they are much, much better for the product."
Mark is proud of the fact that not much else has changed. He's expanded the menu slightly over the years by adding sausages, pie, nuggets and scampi, but it's quality fish and chips that have served the business well.
"We've always kept to our core products because we've been so busy we haven't had that need to diversify," he explains.
"The great thing about Mister C's is that we've retained a lot of our customers while attracting new ones too. I'm still seeing people that used to come in with their mothers who are now mothers themselves, and some are even grandmothers so it doesn't take long when somebody comes in before we're having a good old chat over the counter."
Something else that has stood the test of time is Mister C's batter, a recipe that was given to Mark by the owner of a shop he used to visit in Leeds as a child with his grandparents.
"At our peak, we probably used about 80 stone of fish a week, this shop back in the 1930s, '40s and '50s was using 120-140 stone of fish a week, so it was a massively busy place. The owner gave me eight hours' tuition and it was probably the best eight hours of my life because she put me on the right road and taught me the proper way of dealing with customers and frying good quality fish and chips."
Mister C's has had several frying ranges over the years, but eight years ago, after attending a KFE open day in Peterborough with his son Danny, Mark made the move to a Kiremko.
"All the way home Danny begged for a Kiremko," explains Mark. "He was blown away by how hot the chips were and the efficiency of the pans, but I was still on a traditional English range at the time so I tried to put him off by saying it would be a nightmare.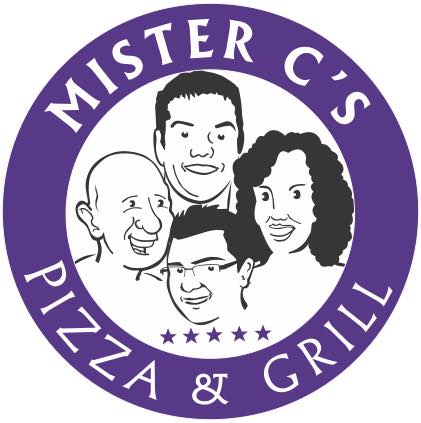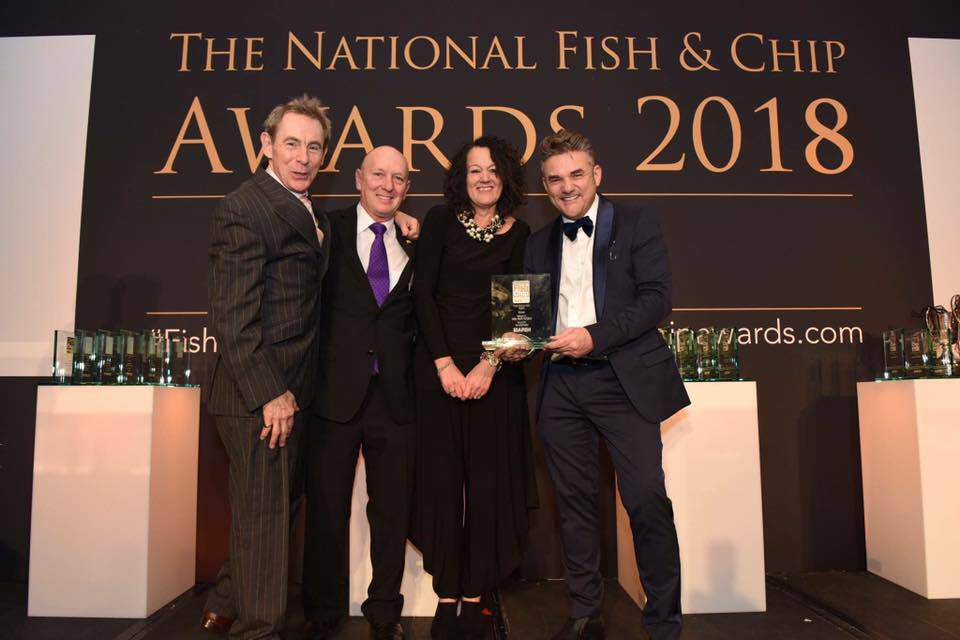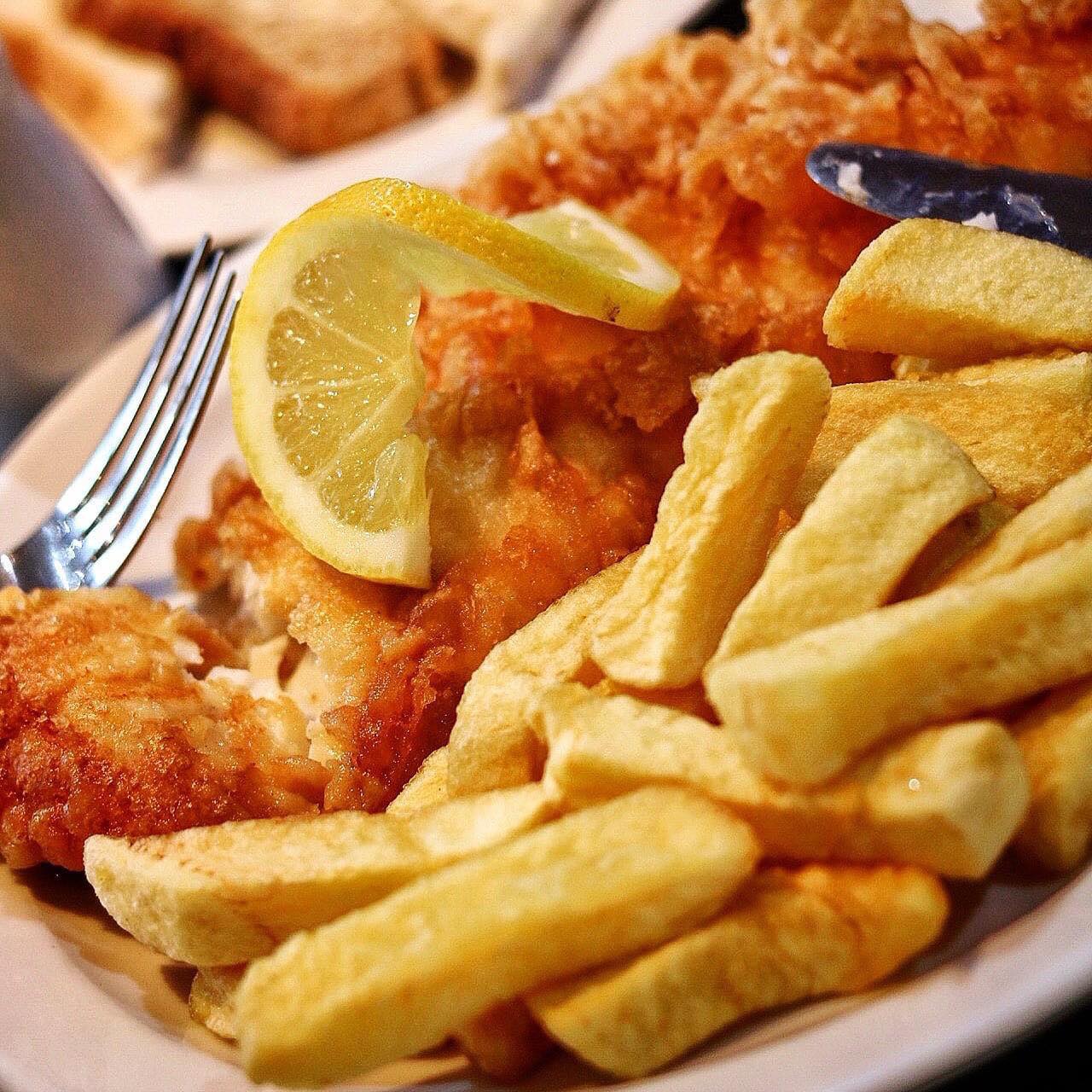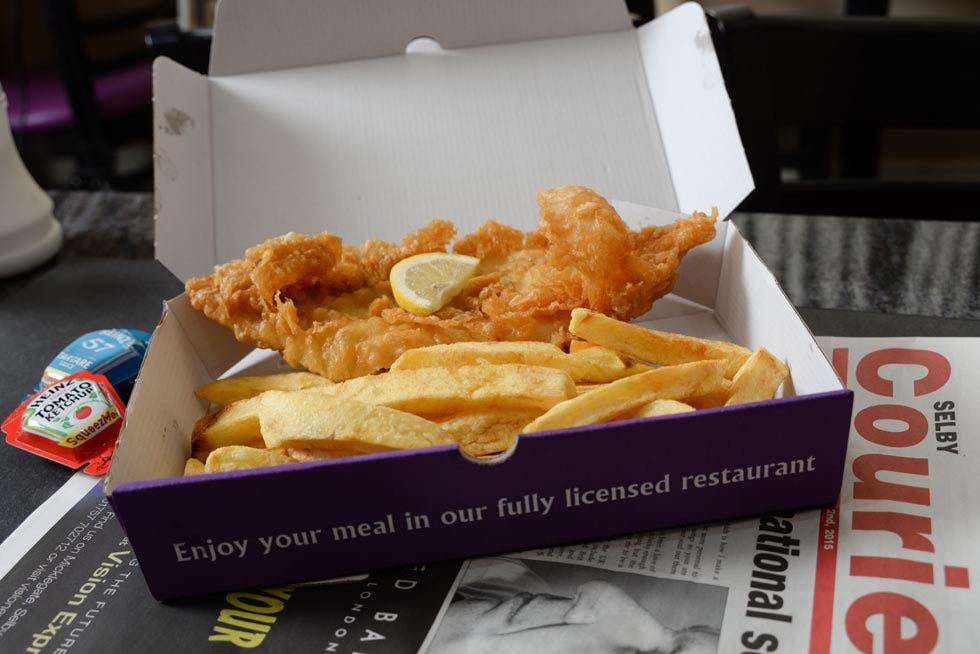 "One day I finally relinquished and when the range came, honestly, I wanted to retire because it was just so different to what I was used to. But within about two weeks it was the best thing that ever happened to the business. The quality of the food, the heat retention, the recovery time, even the cabinets were keeping the food so much better.
"Our Kiremko has certainly helped to improve our trade because of how fast and fresh we can get the food out.
"And it is backed by the service so when we've needed them, KFE have been straight out."
At 65, Mark can see retirement on the horizon but just before he hangs up his frying whites, he's made one final investment in the business – a new Kiremko that will arrive on Danny's birthday, making the ideal present!
Mark comments: "The old range has served us well and it's not finished yet, in fact, it's moving on. It's just that we like to be on top of our game and getting new equipment is the way forward. You can't just stay still, you've got to move with the times.
"We have increased capacity slightly, we're limited because of the size of our shop but we've just managed to squeeze in two slightly bigger pans so that means at our busiest times we can get more food out and more quickly. They should maintain temperature better too now that we're not overloading the pans."
With celebrations on hold at the moment, Mark is looking forward to KFE's annual dinner dance in September when he can raise a glass to Mister C's achievements.
"KFE are very, very good at bringing the industry together and I have to say the Williams family are not just business associates, they are family friends to us now. It is sad that we have missed out on the opportunity to catch up with other like-minded people over the last 12 months, but this year the dinner dance will be bigger and better, I'm sure."