Looking for the perfect second hand frying range can take time, so when David Farnham, owner of Farnham's in Llantwit Major, South Wales, finally secured a five pan reconditioned island range from KFE, he took the opportunity to renovate his takeaway at the same time
"I've had the shop for nearly two years and the last time it had a refurbishment was about 11 years ago under the previous owner, so it was a bit old fashioned and not the way I wanted it to look," explains David.
"We had a three pan counter range which was struggling to keep up and it got to the point where we were losing customers because we couldn't get the food out quick enough. When the Kiremko range came up, it ticked all the boxes so we thought with everything that was going on, it was a good time to close and get ready to open the business for the future."
With the range he was buying already five years old, David was initially concerned about future maintenance costs, but was reassured by the fact that reconditioned ranges bought from KFE come with a 12 months parts and labour warranty, plus he had the option to extend the existing five year pan warranty to ten years.
"I've always wanted a Kiremko, ever since I went on the School of Frying Excellence and saw their ranges, but when you're buying second hand you have to think about the cost should one or two pans go," says David.
"What really swayed it for me was KFE's extended five year warranty, that definitely made me think twice because it's peace of mind."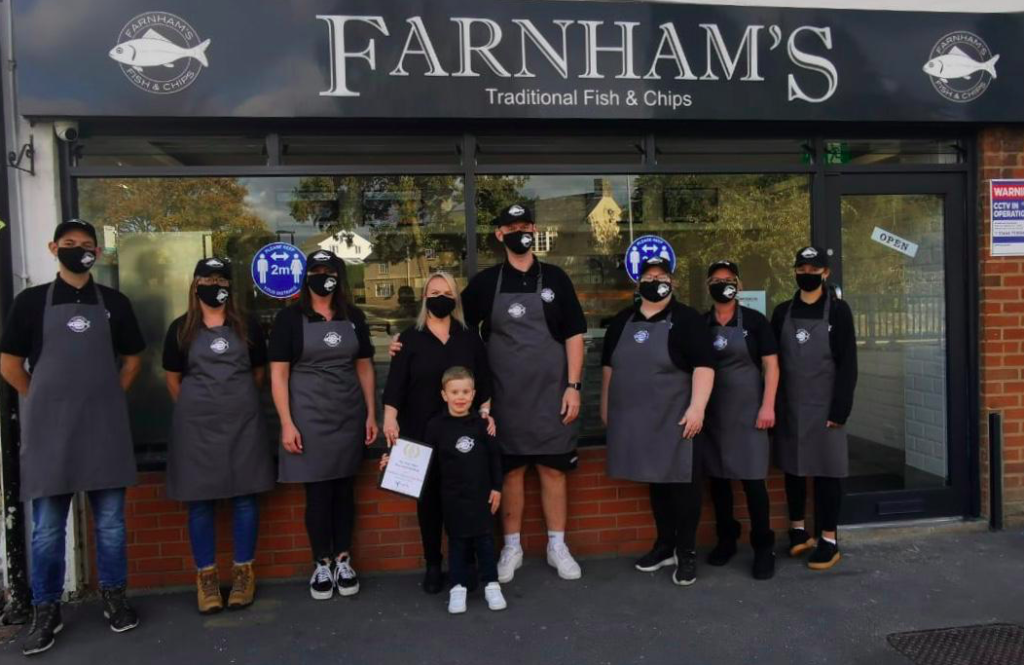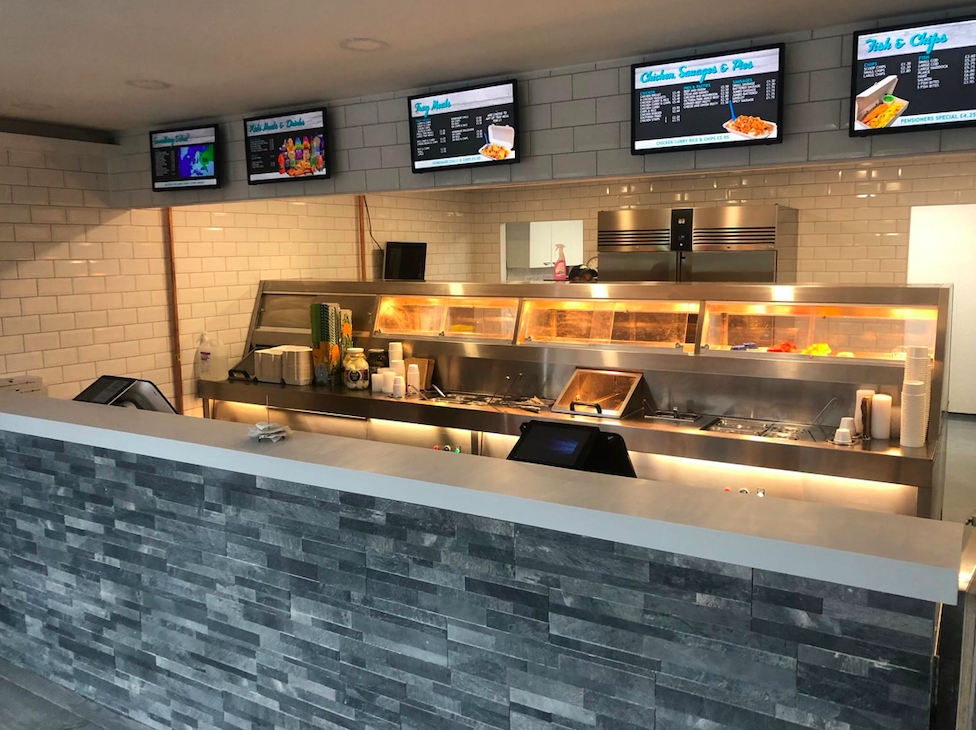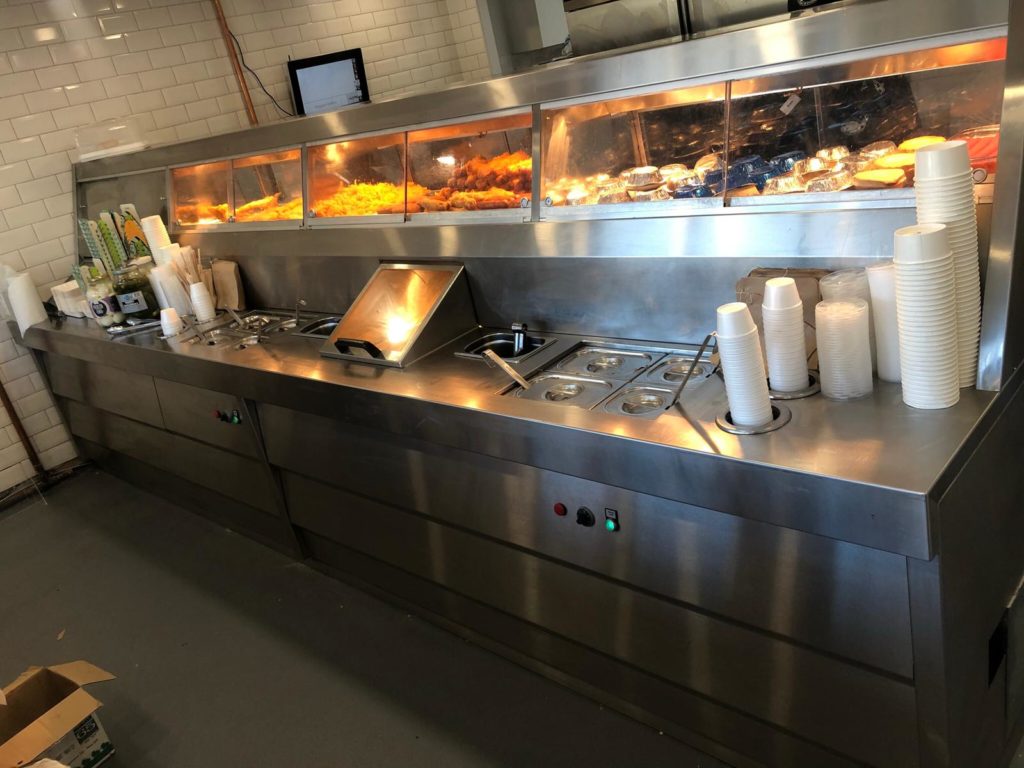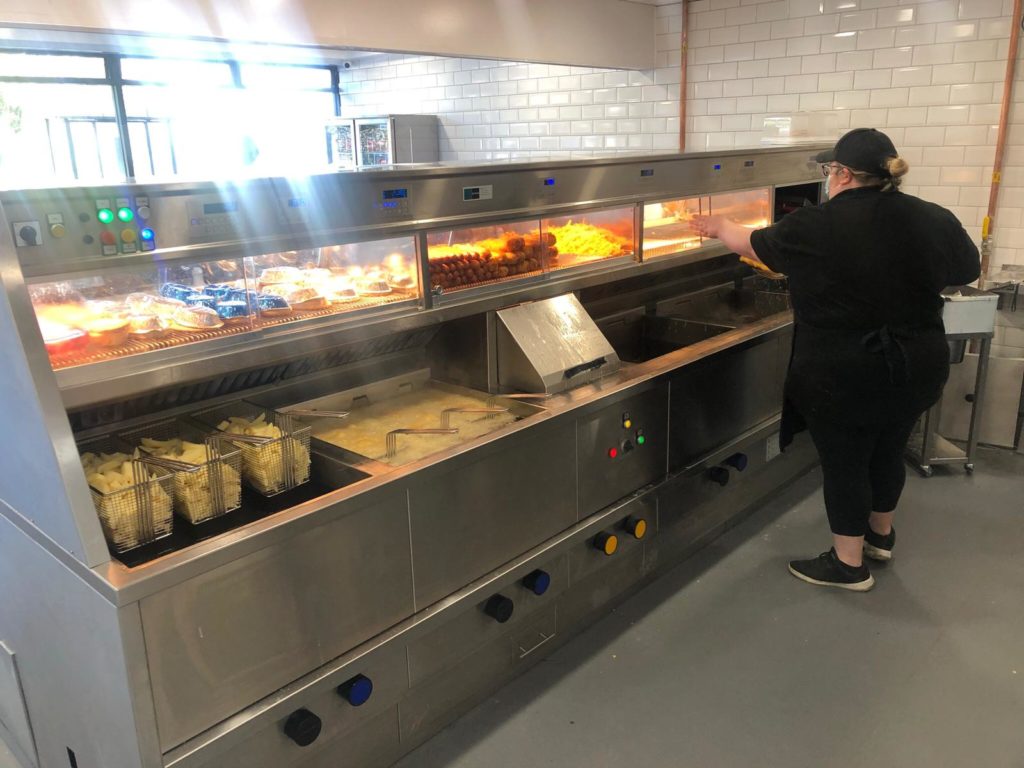 Closing in September, Farnham's reopened just two weeks later with a modernised shop, a reconfigured layout and an island range with two extra pans.
"With the counter range, we were struggling for space and everyone was getting in each others way, whereas now we've got the island range we've got more room so we've been able to get a fourth person serving," says David. "The two extra pans mean we're able to cook more food so whereas before it was the serving staff waiting on the friers, now it's swapped over and the serving staff are having to keep up with the cooking."
It's not just the extra capacity the two additional pans bring that have increased output, but the power of the pans too, as David explains: "It's a different machine. The range has cut our fish frying time down from about seven minutes to about five minutes maximum. If you think that's one lot of fish, every lot after that we're saving two minutes on, it makes a massive difference."
Since reopening, Farnham's has introduced click and collect and has tried several new menu items from traditional rissoles to Belgian spicy sausages to hake. Its efforts to take the business forward haven't gone unnoticed, not only is the takeaway having record week after record week, but it has just won Best Fish & Chip Shop in the Vale, an award run by its local radio station.
"That's the difference, now we've got the capability we can do all these additional things," explains David. "The shop layout is improved, we've got bigger fridges and freezers, a bigger frying range, more space, so we can go down any avenue we want to go down. Next, I'm looking at entering things like the national awards and the Quality Award. With our new Kiremko range and layout, I'm confident we will do well."
View all our reconditioned frying ranges for sale by clicking here.