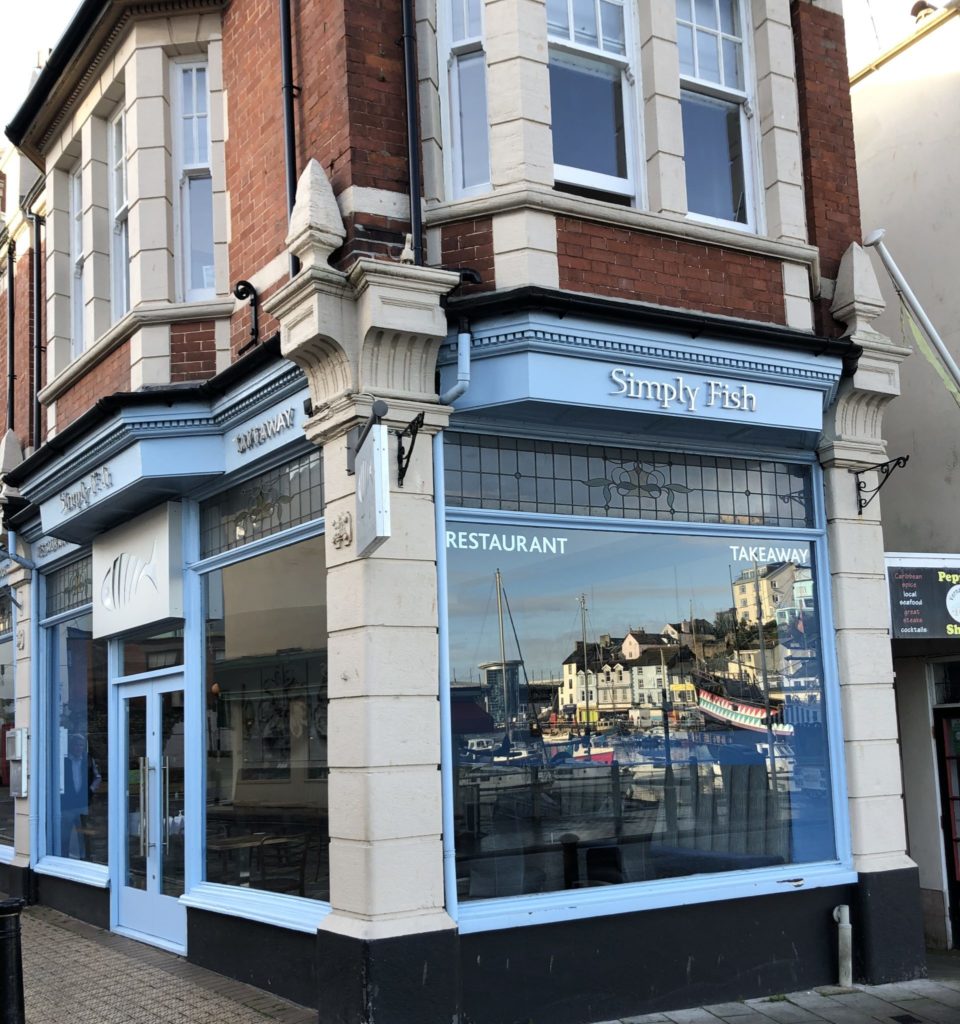 In June last year, Simply Fish in Brixham, Devon, united its takeaway and restaurant when owner Robert Simonetti bought the shop that had been separating the two businesses for the past five years.
Knocking through to make one big space, Simply Fish now caters for 80 covers – although under current conditions it's back to the original 50 – it features a dedicated takeaway area as well as an open-plan kitchen with a brand new, six pan high-efficiency Kiremko island range.
The fourth frying range Simply Fish has bought from KFE, Robert comments: "The new kitchen is amazing for the chefs, they have so much space now and they have more storage. The fact they've got one dedicated, big range to work on means the staff feel like one team rather than two.
"The range has been so reliable and it gives us a lot more scope to expand and do more. We've worked it hard this summer, it's been a good test for it."
Complemented by KFE's Jubilee frontage with its sleek, stainless steel lines and blue LED downlighters, the range is a stylish addition to the new open-plan layout where diners can see directly into the kitchen.
With covid hitting early this year, there was a period when Robert was worried about the timing of the project, but with the foresight to add delivery and with his wife, two sons and their girlfriends all willing to pitch in to keep the business open, things quickly looked up.
Robert comments: "It was a little bit of a stretch and, to be fair, up to covid we were relying on a busy summer to start clearing off a little bit of debt but as we were trialling a delivery service a couple of weeks before lockdown we didn't shut at all. We closed for a day, put the staff on furlough and me and the family did non-contact deliveries for three to four weeks as well as click and collect until takeaways were allowed again.
"We quite enjoyed the click and collect and delivery as it was almost like setting up a new business for us. We got to see different people, we had little old ladies phoning up and we never used to charge them half the time. It made us all feel good to do something for the community as a lot of people couldn't go out. We really made an effort for those people on their own.
"For a good three weeks we were the only takeaway open in Brixham, there were no Chinese, no other fish and chip shops, nothing."
When restaurants were given the green light to reopen, Robert launched without bookings, instead offering a rolling service from 12-9pm. "It's the best thing we did," he says. "We probably served just as many, if not more people that way. With bookings you've always got that table sat there idle, haven't you? The town was so busy you couldn't get a table anywhere so customers seemed happy with it. They waited outside and within 10-15 minutes we got them seated. I think we've ended up having the busiest summer we've ever had."
Simply Fish is an ambassador of locally sourced, seasonal produce and if it sells 50% cod, it sells 50% plaice, haddock and hake, as well as shellfish, such as lobsters, crabs and oysters, all landed by local day boats coming and going from the harbour just outside the door.
While covid didn't upset that supply – all but one or two boats continued to go out – a surplus of fish flipped prices on their head.
"When there were no pubs and restaurants open, all the expensive fish that they would buy, like turbot, Dover sole and monkfish, became cheap fish and, because the retail sector really pulled its finger out and was selling cod, lemon sole and haddock to Mrs Jones at home, that fish was in big demand so became expensive."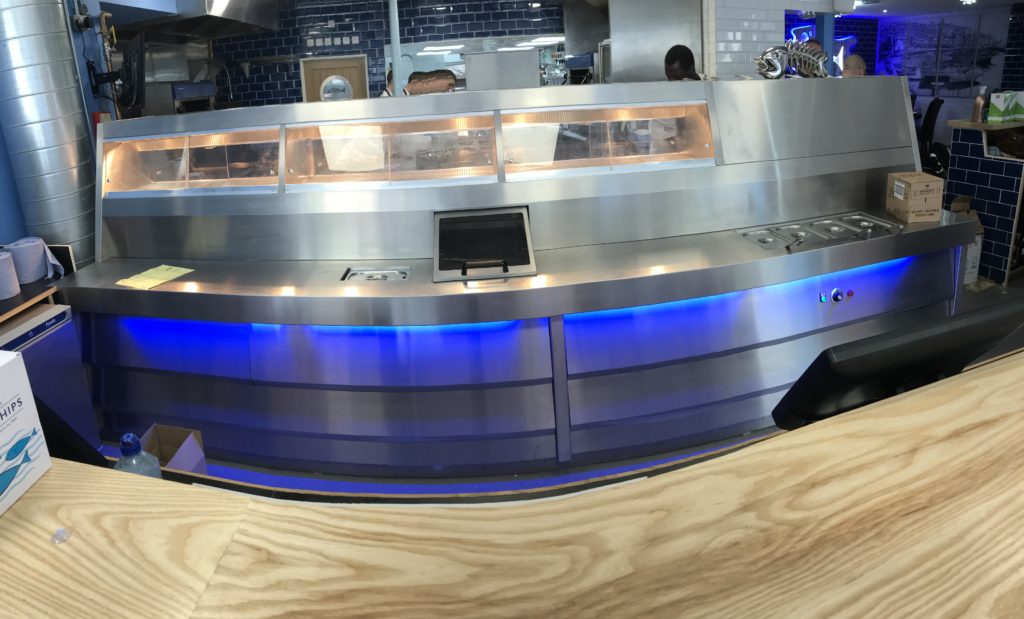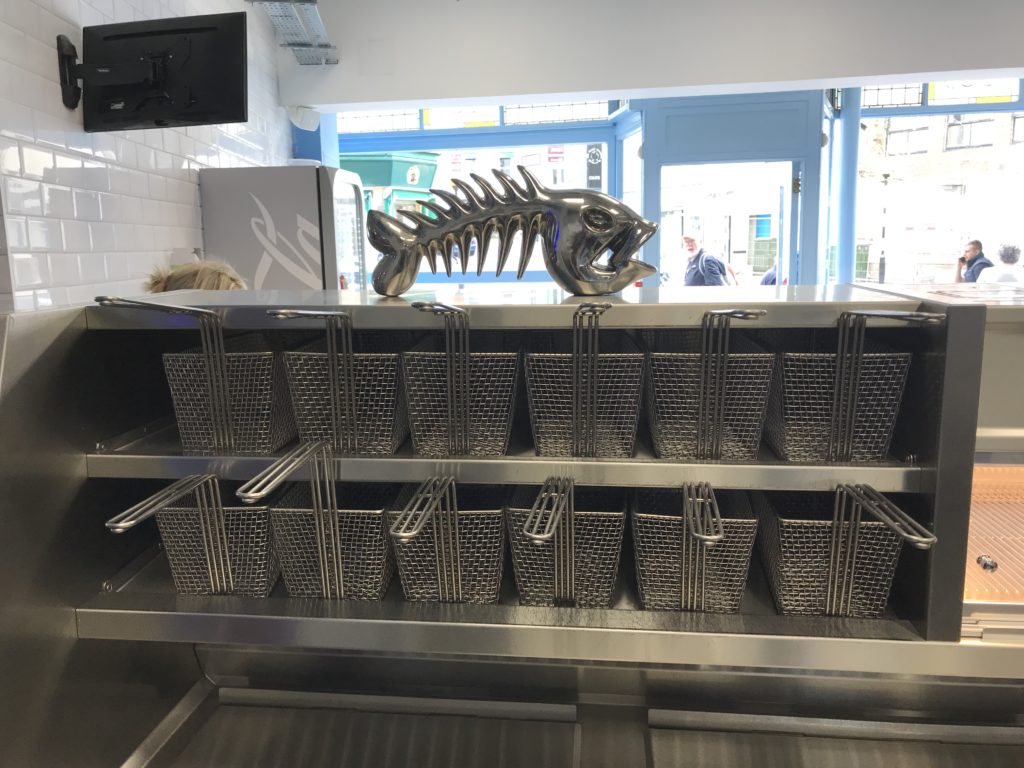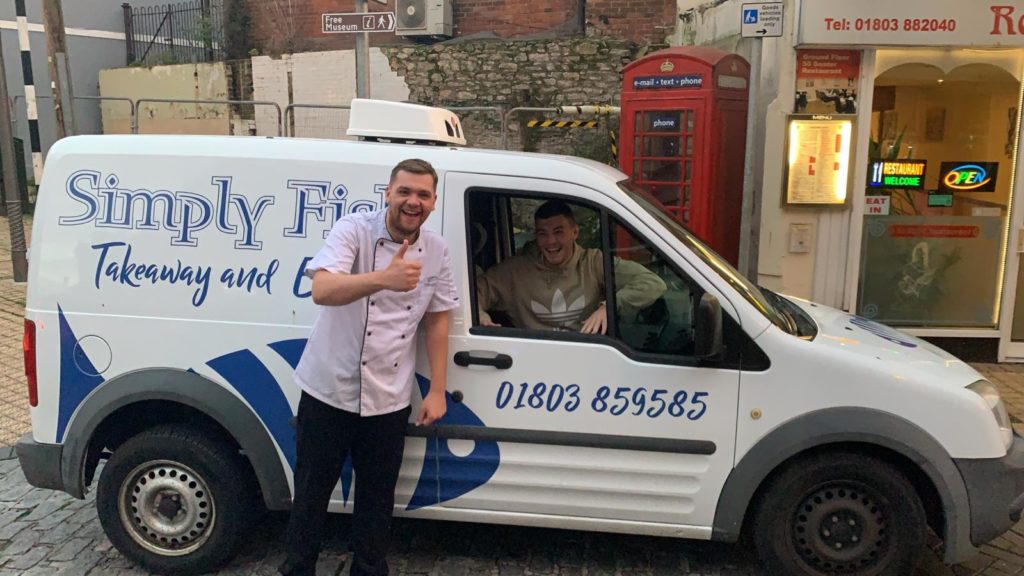 Spending patterns were equally erratic in the restaurant, with 40 orders taken in one day for lobsters along with multiple bottles of Champagne. "I think people were so pleased to be out that they were ordering the most expensive thing on the menu," he says. "People just didn't care. It's gone back to normal now, but it was a strange few weeks."
From lockdown to now, Robert says his business has changed almost on a daily business, whether it's been introducing click and collect, running deliveries, reconfiguring tables or establishing a table ordering app. "That was the one thing we didn't like, customers ordering the food themselves via an app at the table, so within a week or so we went back to table service, it felt more real.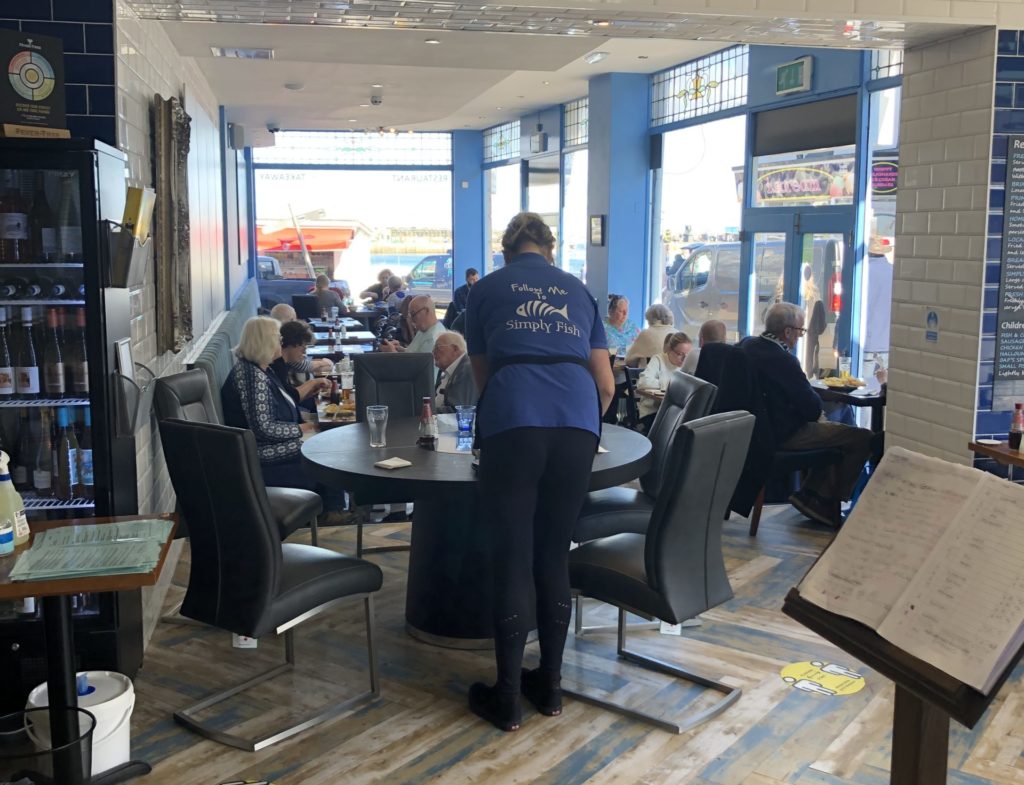 "Hand on heart it was touch and go for us a few months. There have been a lot of changes in the fishing industry that have negatively affected our business and if we didn't make it through this summer, it was going to be bad for us.
"Fortunately, we've come out of it more positively than we thought, our locals were good to us and we had the tourists still, so we can afford to have a quiet winter and, hopefully, next summer will be more normal. I do feel for all those other businesses that are in hot spot areas. I wish them all well and I hope they are still cracking on and changing and adapting well because we've had the people, the holiday-makers, they haven't."
Want to hear from more of our customers? Click here to find out how Market Hill Fisheries is using our Fado stand-alone fryer to keep up with increasing demand for fish and chips.