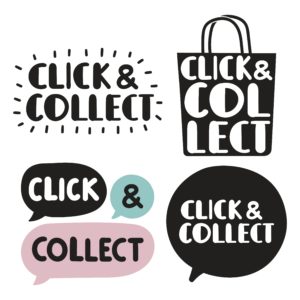 The coronavirus has seen fish and chip shops switch from walk-in takeaways to click and collect and delivery operations in just a matter of days. And even though customers are now allowed back into shops – albeit with social distancing measures in place – we believe many customers will want to stick with these new purchasing habits. 
Just as you've adapted your businesses, we've been busy looking at ways we can innovate and change our frying ranges to help you meet the growing demand for click and collect and delivery. So if you're thinking about buying a new frying range in the future, you might want to consider these features:

Heated lamps
More and more shops are using their hot boxes to keep pre-ordered food warm, but as this part of the business starts to grow you could quickly find yourself running out of space. Our heated lamps are a great alternative.
Acting in the same way as a heated pass in a restaurant, the lamps give more height than a hot box, enabling you to bag up more food and still keep it warm until the driver or customer comes in. You can choose how many lamps you want, making the space as wide as you wish and putting food at your fingertips so customers can be in and out of the door in seconds.

Separate click and collect point
When things do get back to some kind of normal and your walk-in customers start coming back, you don't want to upset them by having customers who have pre-ordered coming in and "queue jumping". Likewise, why make click and collect customers wait in a queue for ten minutes while you serve your walk-in customers?
We can eliminate both scenarios by incorporating a drop-down section at one end of your counter, creating a dedicated click and collect point where food can easily be passed from staff to customer. Alternatively, we can create a drop-down section between the hotboxes, giving the same result.

Food warmer
We can build a food warmer into your counter to keep orders hot while waiting collection. Just provide us with the specification of the model you want, we'll build the counter to fit and the food warmer is simply dropped into the space. Making the counter specifically to fit means it will be flush with the plate warmer and effectively still one continuous piece.

Blanking-off hot boxes
On a counter range we can blank-off hot boxes used to store your click and collect and delivery food, or on an island range install stainless-steel sliding doors. This means no aggravated customers who have to wait ten minutes for their fish while staring at two freshly battered pieces in the hot box.
We're continually working with our manufacturer QBTEC in Holland to incorporate features into our ranges that keep your business ahead. If you would like to discuss any ideas with us, please contact your area sales manager or the office on 01778 380448. You can also e-mail us on sales@kfeltd.co.uk