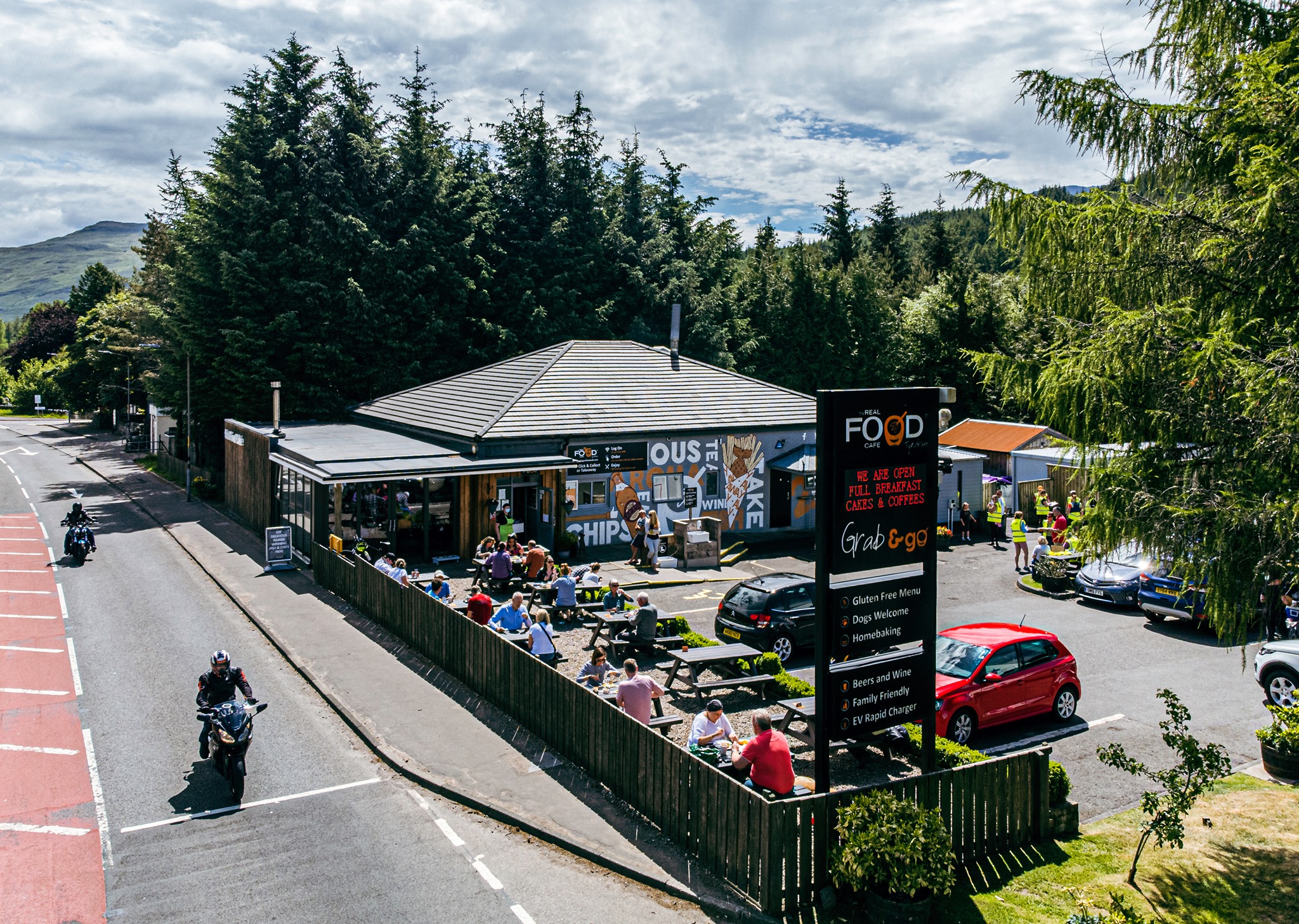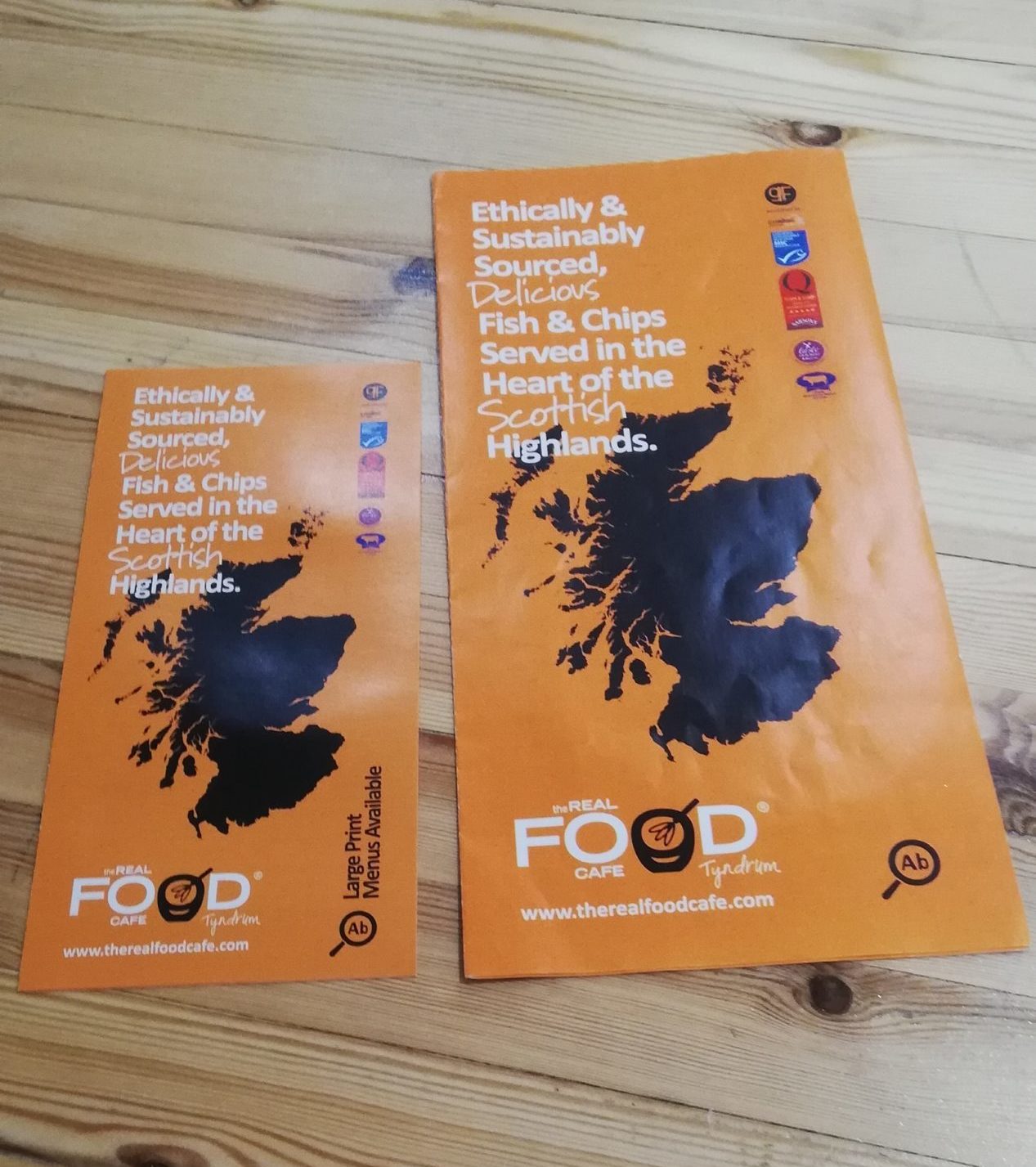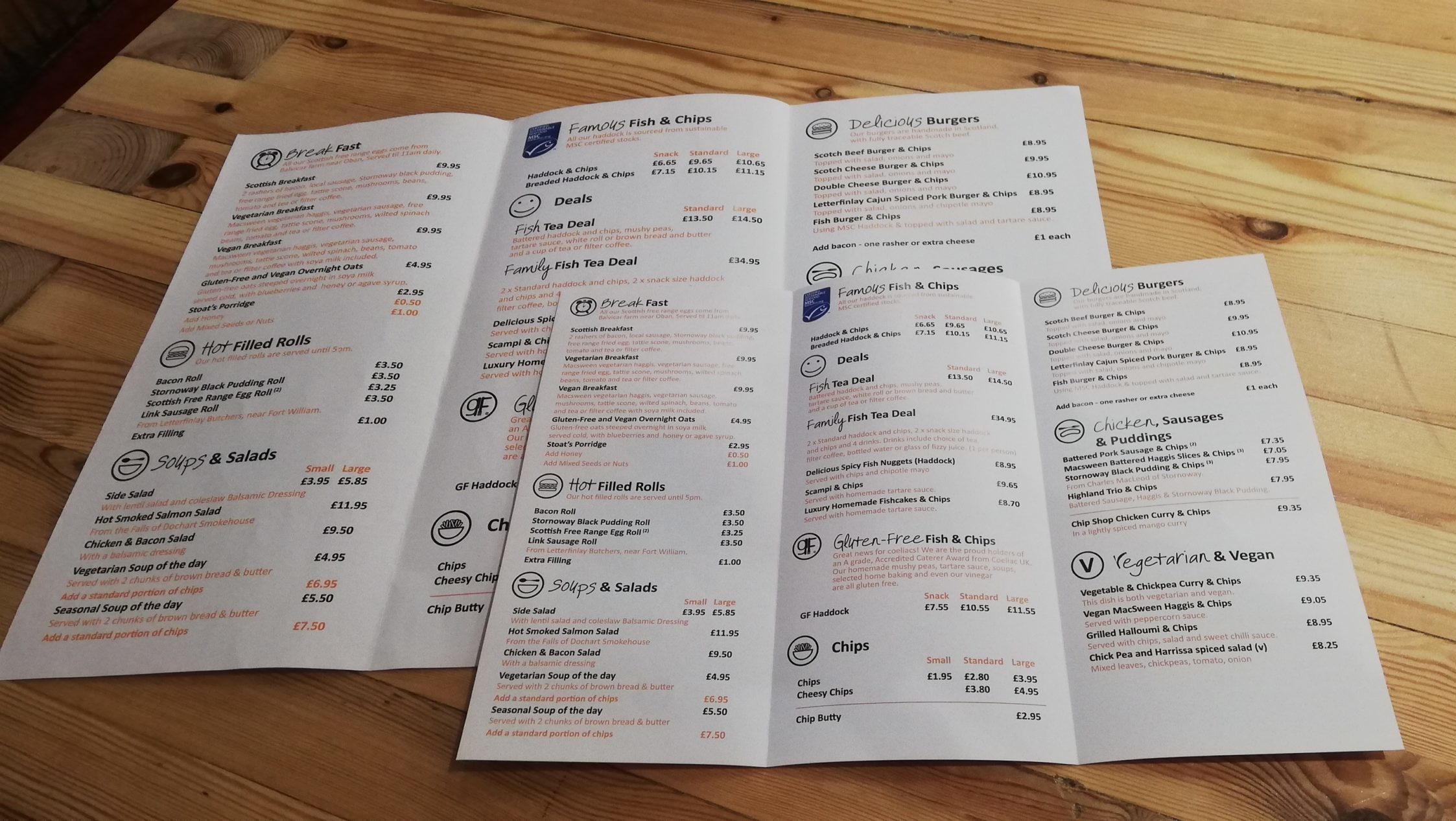 As part of an initiative to be more accessible, KFE customer The Real Food Cafe in Tyndrum, Stirling, offers large print menus for the partially sighted and visually impaired
The Real Food Cafe prides itself on being accessible to as many customers as possible. The menu caters for gluten free, vegetarians and vegans, there's a rapid car charger and bike racks in the car park for those travelling, a baby changing facility and even dogs get a warm welcome.
However, it wasn't until owner Sarah Heward cared for her father after he contracted a degenerative neurological illness that she became acutely aware of the challenges faced on a day-to-day basis by people living with a disability.
It set Sarah and her business on a journey looking at ways to be more disable-aware in her cafe. She began by researching the Purple Pound, which refers to the spending power of disabled households. Here she not only found that 75% of disabled people and their families have walked away from a UK business because of poor accessibility or customer service, but that businesses were losing approximately £2 billion a month by ignoring the needs of disabled people.
"One of the things I did was set up a committee to improve rural and tourism infrastructure and part of that includes a very large segment on improving disabled infrastructure," explains Sarah. "One of the people on my committee is blind and by working with them I realised some of the difficulties that visually impaired people have so we decided to create larger menus with larger print to make it easier for them to read."
The menus are A3 in size, 100% larger than the regular menus. Sarah adds: "It's actually more complicated than you think so we took a lot of advice and we discussed it at length with our printer on how to lay it out but, essentially, it's a larger menu with a larger print size.
"The menus get used a lot and customers are delighted when they are handed them, they become your biggest fans because they're not expecting it. It's a real pleasure for them and for us as they automatically feel at ease and comfortable. We've also put a little magnifying glass on our regular menus and a line that says, "Large print menu available"."
Although only a small print run, which is expensive, Sarah sees the bigger picture, adding: "It's like all these things, when people ask you about gluten free for example, you think, is it worth it? But this isn't about a get-rich-quick-scheme, it's about doing the right thing. Having said that, making your business more accessible – and doing it well – will in time make it more successful."
For anyone wanting to be more inclusive and accessible, Sarah recommends action isn't taken in isolation, adding: "If you're going to make your takeaway or restaurant more accessible, it's a good idea to train staff so that they feel confident; staff don't always know how to talk to disabled people. So for instance, part of our induction is that all of our staff are put through the VisitScotland Tourism training, which has a module on catering to the accessible tourism market. It's really valuable in ensuring everyone feels welcome."