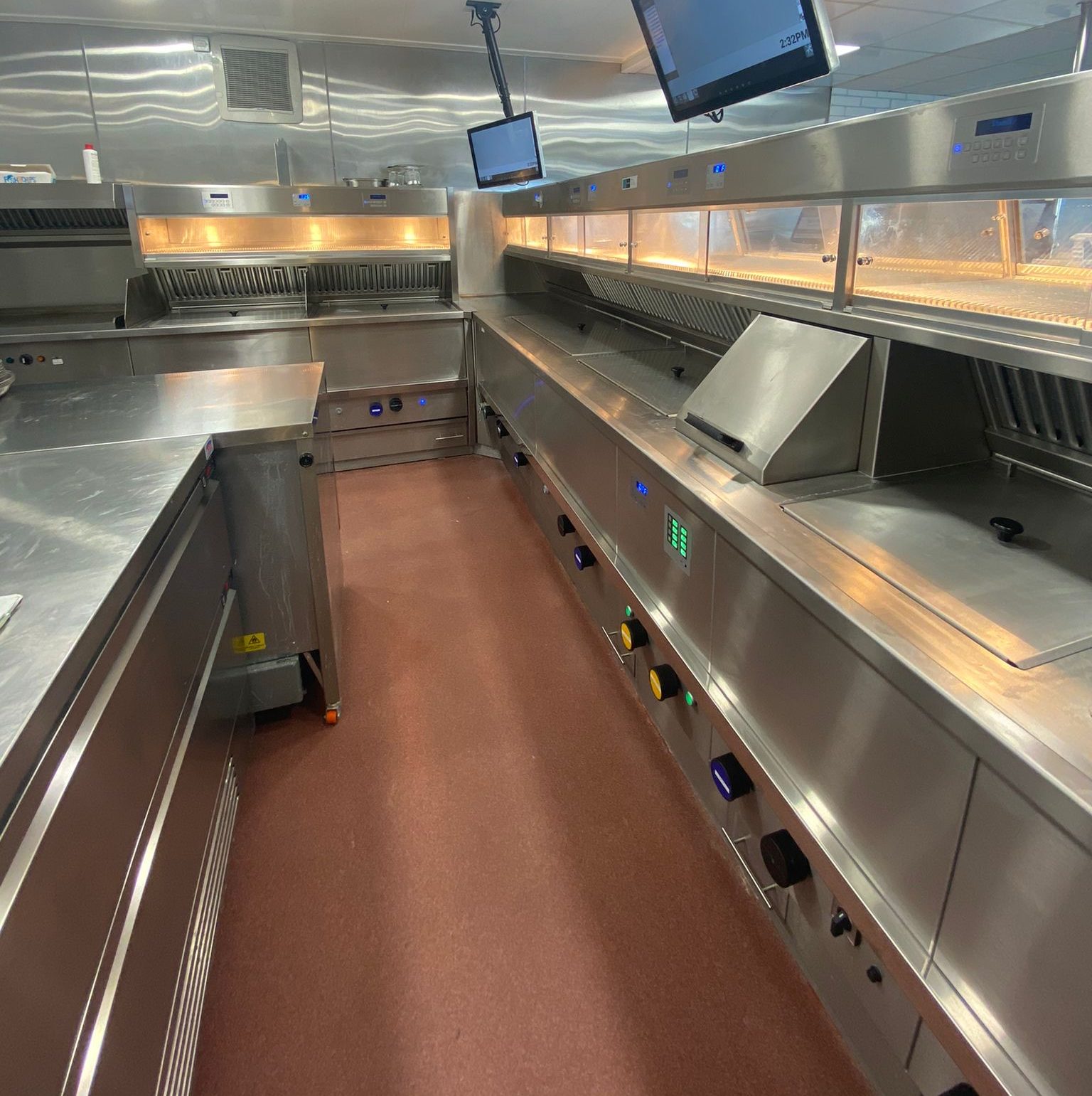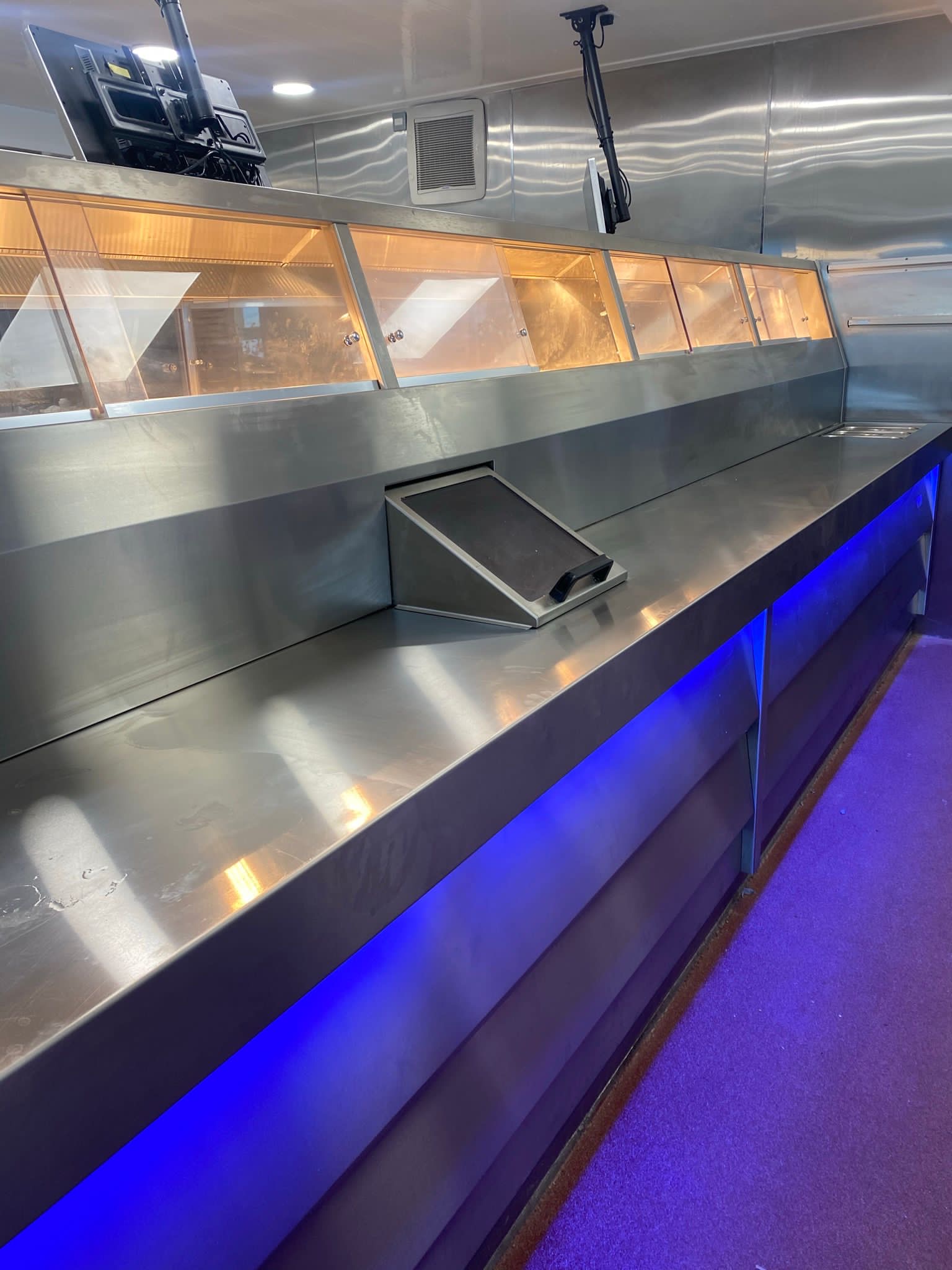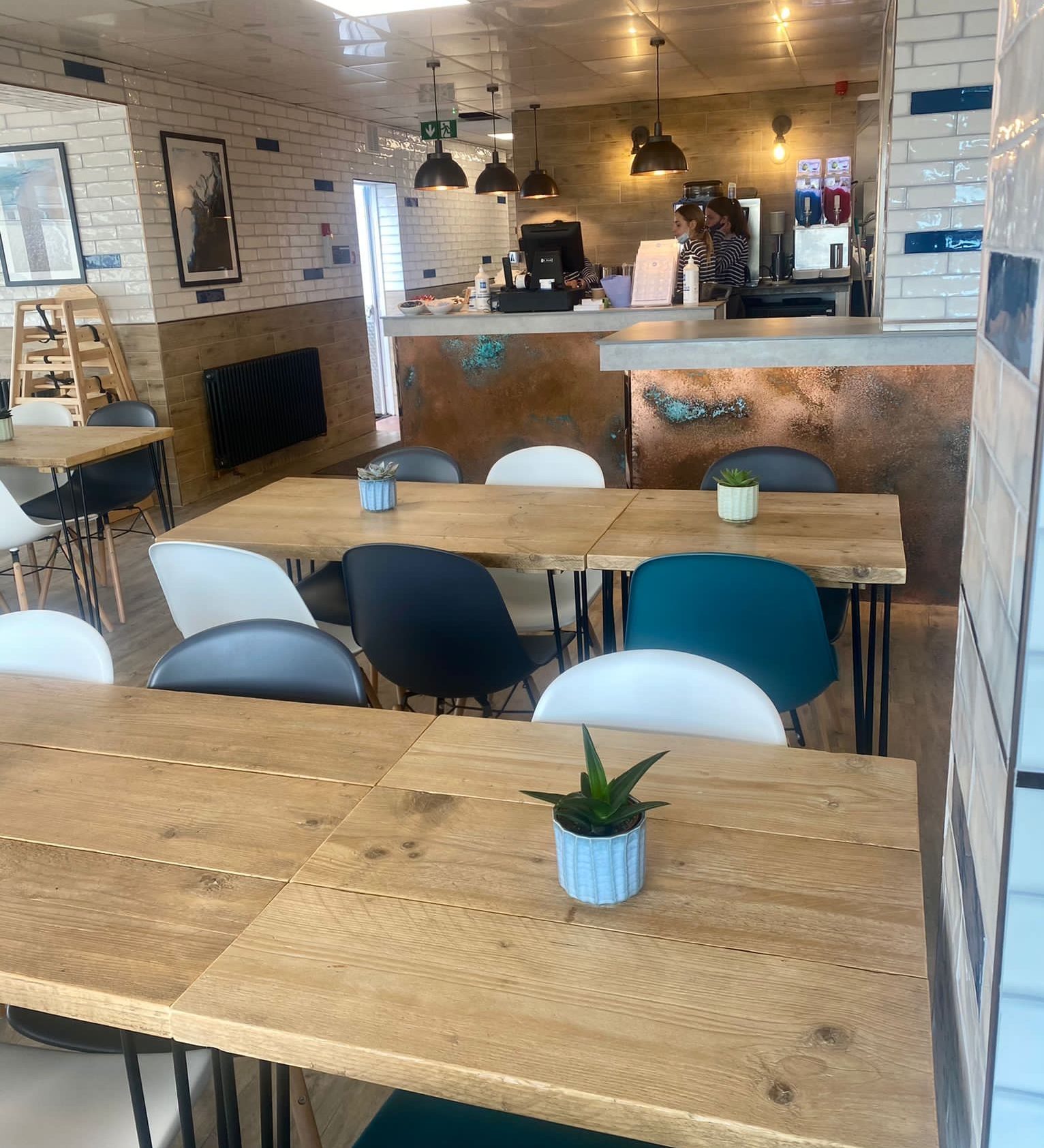 With an increasing number of holidaymakers opting for a staycation this year, Port & Starboard in Newquay, Cornwall, experienced a 55% boost in trade this summer.
Thanks to the foresight of owner Bex Brewer, who refurbished the restaurant and takeaway during the January lockdown and installed a seven pan L-shaped high efficiency Kiremko frying range, the team were fully prepared.
"I don't think we could have coped this summer on the previous range," explains Bex, who bought the business three years ago.
"Going from five pans to seven pans certainly made a difference but we also went for one of the larger 1-metre pans, which massively helped increase how much fish we could turn around in a shorter amount of time. And we went from having two three basket chip pans, so one blanching and one finishing, to having three twos, so now we can blanch four baskets of chips and cook off two, which is much more efficient and it works a lot faster.
"The quality of food is a lot better now too, it doesn't come out greasy and it cooks a lot faster. The range keeps its heat a lot better too, I can't believe how quickly the chip pans recover.
"It's like a breath of fresh air. I love the range and it's a real pleasure to fry on it."
Adieu grill
While fish and chips is by far the business's biggest seller, making up 83% of sales, Bex added an Adieu grill to the frying range in a bid to expand the menu. It now includes premium beef burgers produced from cattle raised on her parents' farm just five miles away, as well as grilled fish such as sea bass.
"The grilled options are bringing in a different type of clientele in addition to those just wanting fish and chips, says Bex. "We're seeing quite a lot more people in the restaurant now and they are having something other than fish and chips.
"The fact that the grill is within the range is great as I can turn everything on at the same time and we don't have to move from the fryer to cook all the different items."
The new range features extra hot boxes to enable staff to get ahead when the click and collect service is operating at 15 to 20 orders every 15 minutes, as well as a dedicated gluten free pan with separate filtration.
"The extra hot boxes work really well," explains Bex. "They help us prepare a lot better as we can cook the food faster, have it ready and yet it stays fresh. And I'm really glad I spent the extra money on the gluten free pan, it's a lot more efficient than our previous table-top fryers and the fact it has its own filtration system makes it so much easier and safer to control cross-contamination and allergens."
QBTEC factory
Bex was first introduced to Kiremko ranges two years ago when she visited the QBTEC factory in Holland, having made the final 10 in the Drywite Young Fish Frier of the Year competition. Seeing first-hand how Kiremko ranges are made opened her eyes to the skill and expertise involved.
"Seeing the ranges manufactured was really interesting and I'm very grateful to KFE for inviting me to Holland. I couldn't believe the amount of engineering and intuition that goes into making Kiremko ranges.
"When it came to buying a new range, I knew it was a considerable chunk of money I was spending, but I also knew I would be getting a lot for my money because the ranges are so efficient and really high tech. I can definitely say we've got what we paid for.
"Our range got us through the summer well and we've managed to turn out a lot of food."
Click here to read how Chris Hendren, owner of The Fryery in Carlisle, has been won over by basket frying on a Kiremko after 16 years frying on traditional ranges.