To celebrate Father's Day, we spoke to four of our customers who have been fortunate enough to work alongside their dads in their fish and chip shops. Pride, respect and gratitude are common threads across all four stories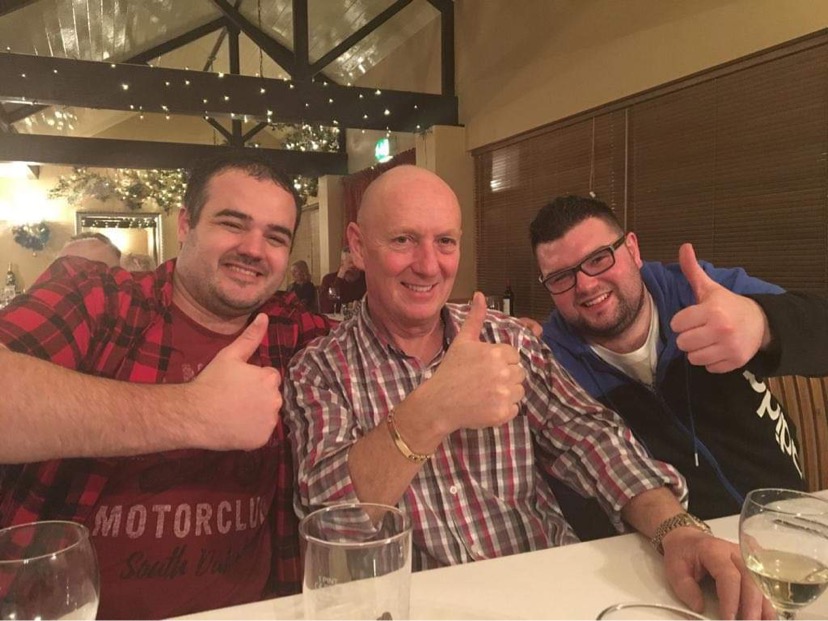 Danny Horsley – "It's like having a boss but without the professional filter"
Danny has worked at Mister C's in Selby with his dad Mark for 17 years and while he says it has posed its fair share of challenges, it's an opportunity he's grateful to have had.
"Working with your dad isn't always plain sailing, it's like having a boss but without the professional filter!" he says. "But I can honestly say he has taught me everything I know about fish and chips and running a business.
"Yes, he's taught me the ins and outs of frying the best fish and chips, but he's also taught me the value of hard work and dedication and the importance of looking after your team of staff. In doing so, he has set me up with a career for life and a way to provide for my family for years to come which, in the current climate, is never a certainty."
While the pair are like ships in the night, Mark does still come and cut fish every morning and looks after the building and maintenance, leaving Danny to fry the majority of Mister C's openings. He adds: "I'm not sure my nerves could cope frying next to him. After 17 years he still gives me the jitters if he has a fish for lunch and insists on giving me a score out of 10!"
"There's a long running joke in our shop that when I started frying I was after the title of "top frier", which my mum teased us about for years. I'm still not sure I've taken the title, but I reckon I'm pretty close."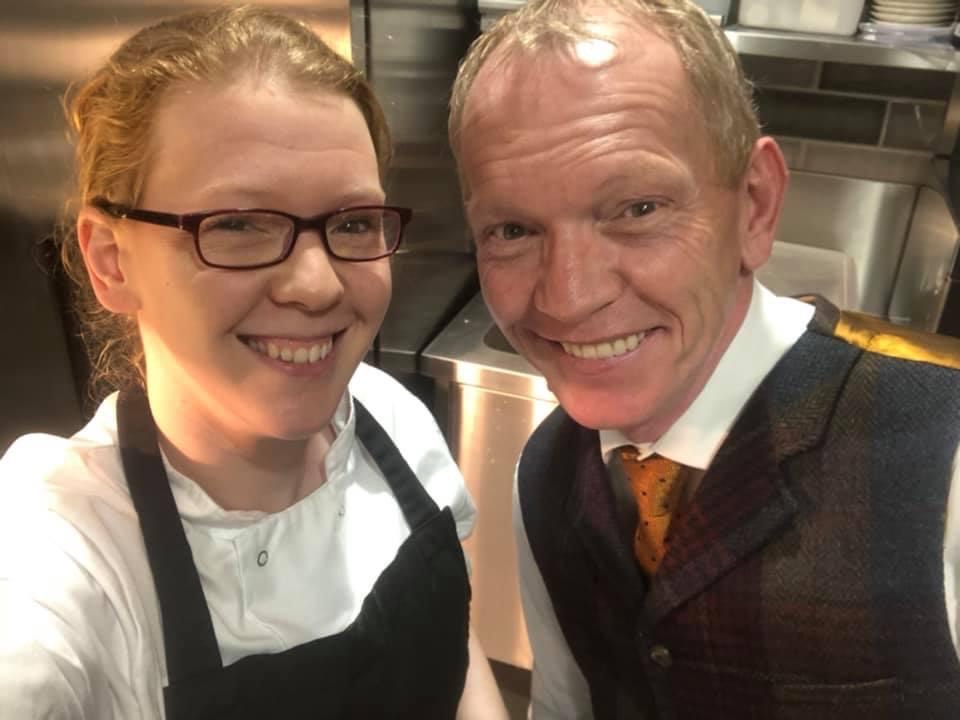 Rachel Tweedale – "He's given me confidence"
Rachel was born a year after her grandparents opened the first Elite in Ruskington, Sleaford, in 1987 and with her own highchair at the shop, watched her grandparents and parents as they made a success of the business. At the helm of her own takeaway, Sisters in North Hykeham, Rachel has always been driven by seeing her dad Adrian hard at work.
"Someone said to me when I was in my early 20s that the first generation is the one that creates a business, the second one is the one that makes the business and the third is the one that breaks it. That has always played on my mind so I've always been aware of this huge responsibility on my shoulders. Everything I've done has been to make my dad proud of me, I wanted to be as successful as he was and to make the shops as successful as he had made them."
Her dad's many years building his businesses up from scratch have been valuable to Rachel, who says: "His guidance has been great as it's meant I've avoided going headfirst into something that was going to be massive failure or a waste of time. But at the same time, he's been great at letting me find my own feet and not being critical of me when I did make those mistakes. He'd simply say, 'well you won't do that again'."
Something else he's shared with his daughter is his fondness of telling a tale or two. Rachels adds: "I'm quite a private person and I used to think hospitality was a strange industry choice for me because I'm not naturally a conversation starter. But having watched my dad, who is such a storyteller, engage with people and waffle on about anything, he's given me confidence so I can now talk to people and I can tell a story. Although I'm pretty sure he makes up a lot of what he says!"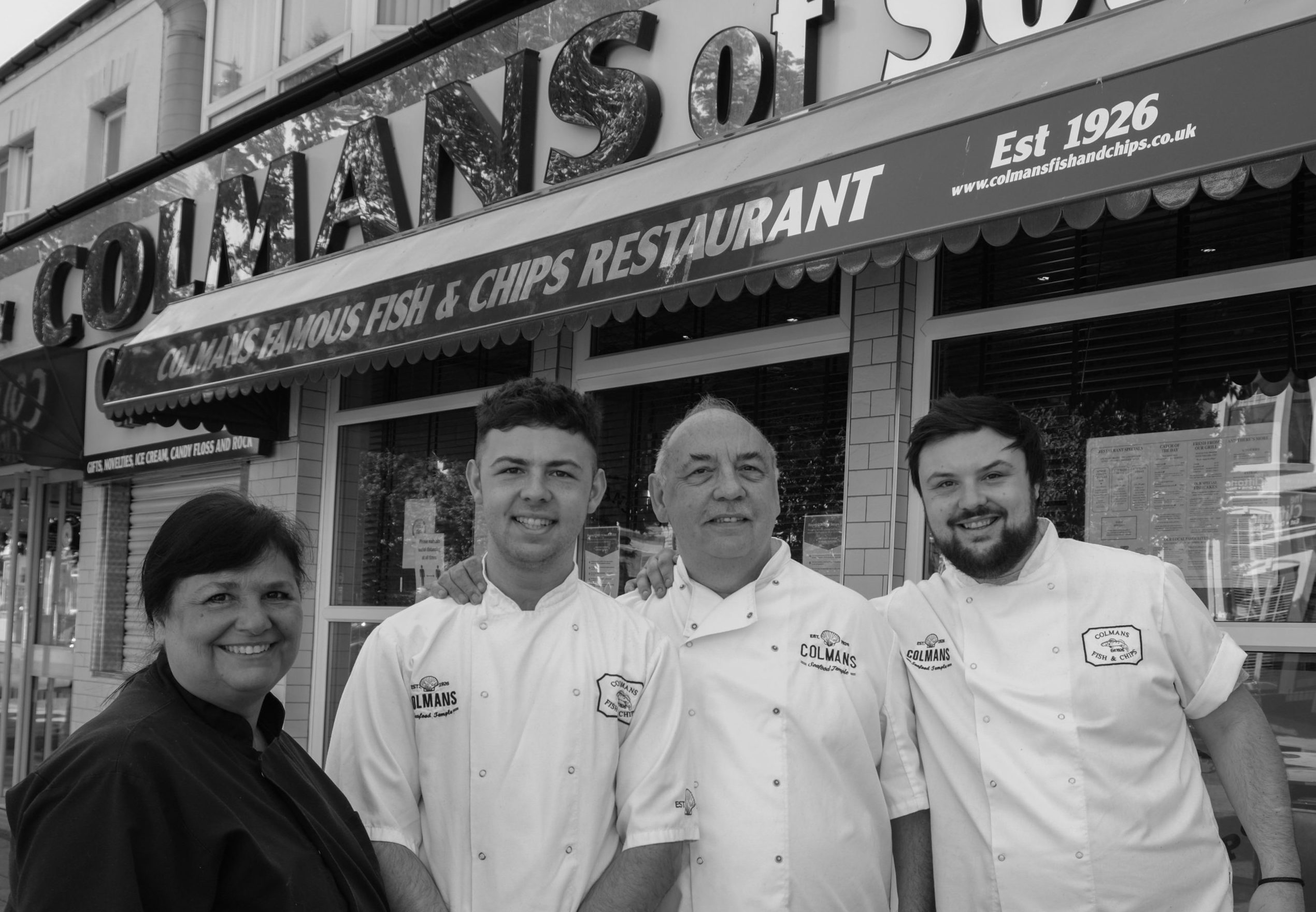 Richard Ord Jnr – "I wouldn't have it any other way"
Richard has worked with his dad, Richard Snr, full time for 12 years, putting in his first shift at Colmans Ocean Road in South Shields when he was 16. 
"It's crystal clear even now," he says. "I started on the pots and then about a year in we were short of frier one day so my dad had me blanching chips."
Richard attributes everything he's learned from then onwards to his dad, adding: "There's nothing I don't know that isn't because of him. Not only has he been an amazing dad but he's been a fantastic business mentor which set me up to run and make a success of Colmans Seafood Temple."
Describing his dad as a "legend", Richard says he's not the only one who feels this way. "A lot of people look up to my dad and have come to him for advice, it's incredible to be able to work with someone day-in day-out who people hold in such high regard. I wouldn't have it any other way."
Admiring his dad for his work ethic, Richard adds: "Dad is always at Ocean Road, he works seven days a week, morning to night without fail and he has for the past 50 years, he's never taken a day off other to go on holiday or a business trip. I'm not sure that will ever change either. Ocean Road is his second home, well actually it's his first home and his house is his second home!"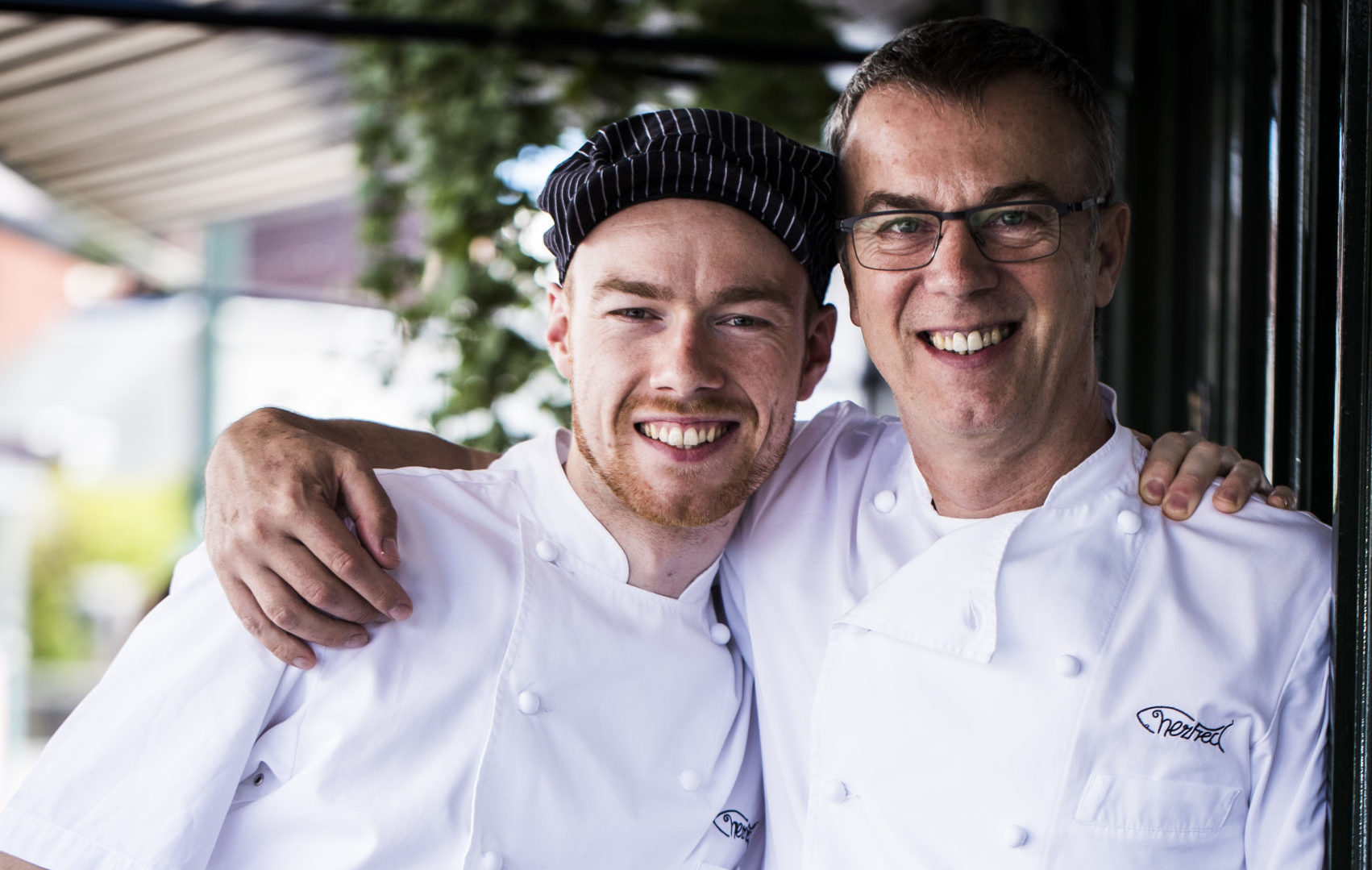 Tom Capel – "I'd struggle without him for sure"
Tom has worked alongside his dad, Fred, at Chez Fred in Bournemouth for 16 years. While Fred has taken a back seat from the hands-on operations, the pair never stop chatting business and you can still see them side-by-side on a busy Friday and Saturday night when Fred lends a hand frying. 
Tom comments: "It's great working with my dad, we rely on each other a lot and we can entirely trust each other.
"We're very close, we're basically the same person, except for I've inherited a bit more of a laid back mindset from my mum!"
There has been no preferential treatment over the years, with Tom saying his dad has always been hard on him, adding: "But only from the point of view of trying to better and improve myself and be the best I can be. He's taught me to always be better than the previous year and to never make the same mistake twice, two mantras that I live every day by."
Tom does feel at times he's been born with a silver spoon in his mouth, adding: "I have this opportunity to work with somebody who many think is the best and I'm able to take over this incredible place that he and my mum have spent all their lives building. That's pretty amazing.
"I'm hugely grateful for what my dad has done for me. I would be nowhere near as happy with who I am had he not pushed me all the way. I'd struggle without out him for sure."