When the UK went into lockdown in March, KFE went from having their busiest ever three months of range sales to selling absolutely nothing! Seven months on and managing director Paul Williams is surprisingly confident about the future of both his business and of the industry
"When we went into lockdown in March, I thought we might not be doing any range sales business for a good period of time," says Paul as he reflects over the past few months.
"I did fear the worst and, very quickly, I was looking at cash flows and financial forecasts, resulting in us having to make some very difficult decisions. When you have a couple of months where you don't sell anything and you're used to the high sales volumes we generate, you can't catch those numbers back up. I envisaged that being a big problem, however, the initial financial impact was softened hugely by the Government furlough scheme which gave us time to consolidate our position."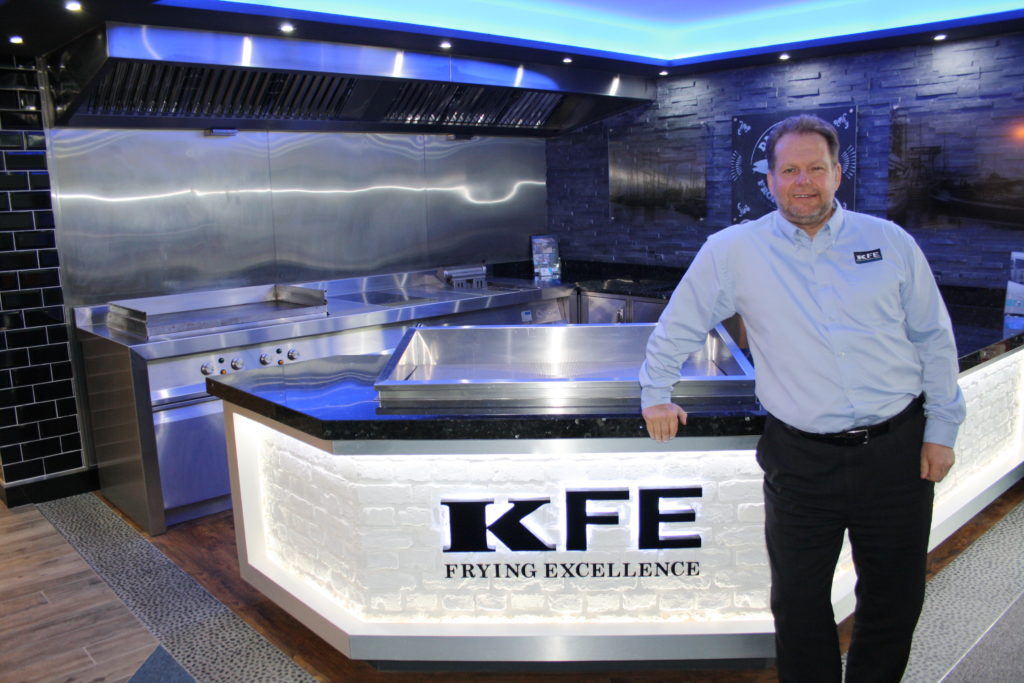 Contrary to what Paul feared, very quickly the feedback from shops was that takeaways were really busy, partly because of a lack of competition but also because they were swift to embrace click and collect and delivery to feed locked-down communities. Unfortunately, it was a different story for many of our customers operating restaurants who were forced to close and, even on reopening, had social distancing restrictions that limited the number of covers.
Paul comments: "The benefit that fish and chip takeaways had was that the solution to no walk-ins was already there with the apps and the aggregators. They also moved quickly to streamline menus and reduce opening hours, which resulted in many operators reporting turnover being similar or substantially increased, but either way the business was far more profitable.
"It also meant, for the future, businesses would be multifaceted with walk-ins, click and collect and delivery now all implemented."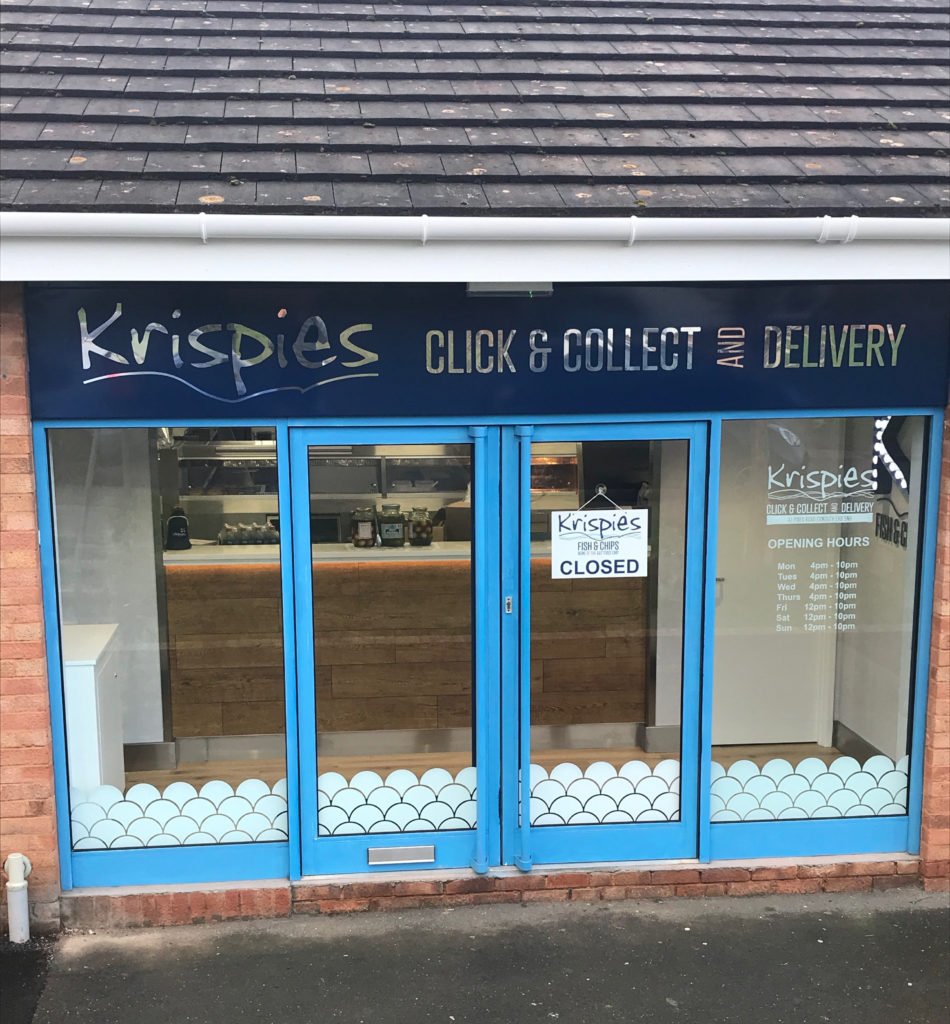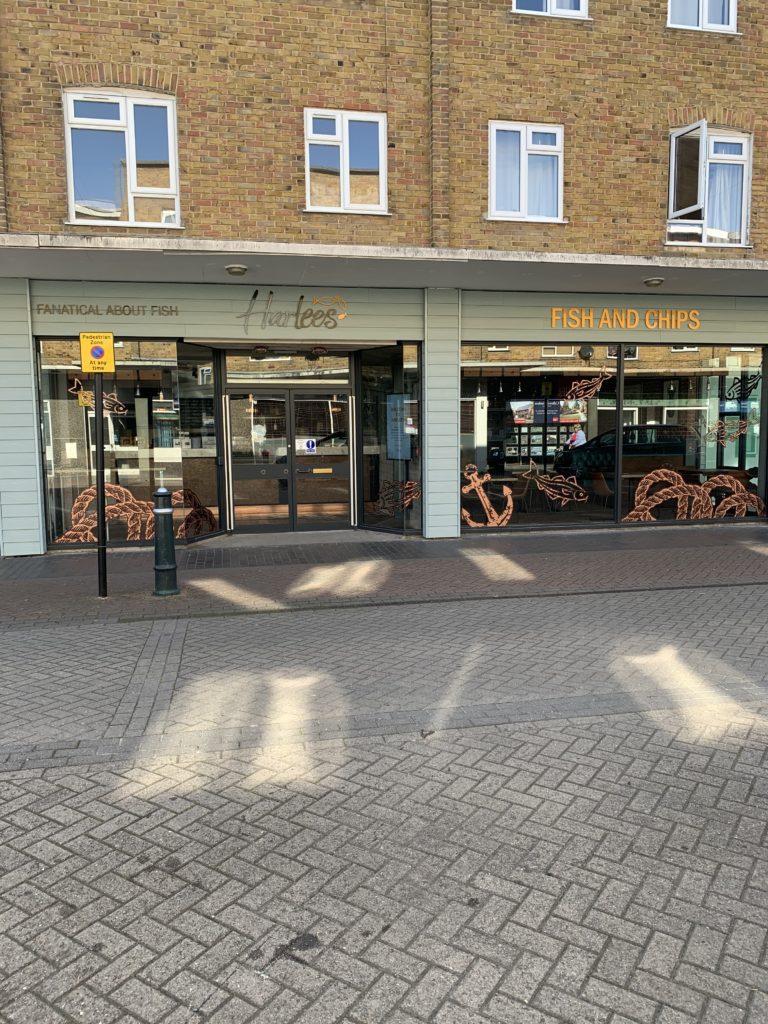 The takeaway sector being busy was great, but with the Chancellor announcing government-backed loans making borrowing money cheaper than it ever had been, plus the temporary reduction in VAT across hospitality to 5%, it was the nudge shops needed to have the confidence to invest. In fact, the first three ranges KFE sold when its order books reopened in May were all with Bounce Back loans.
"At the beginning, I did wonder whether people would just save their money, but shops are definitely reinvesting," says Paul. "Shops are busier, people are needing bigger ranges and they are now thinking if this situation continues for another 6-12 months they won't be able to cope with the additional demand, so are upgrading their ranges now."
It has certainly not all been replacement ranges with new sites opening in Lincoln, Newcastle Racecourse, South Wales, Edinburgh, Torquay, Westbury, London and the award-winning GlassBoat in Bristol.
"Delivery and click and collect is seen now as an integral part of most fish and chip businesses and I think the next project on the horizon is the evolution of the dark kitchen model. It certainly highlights the fantastic foresight of Tim and Kelly Barnes at Krispies who opened a click and collect and delivery only site last year."
With shops evolving, Paul has seen this translate through into range designs and shop refits too. He adds: "This isn't just for coronavirus, this is now the long term business model. Shops are changing the counter layout to include specific areas for click and collect and walks-ins. We're seeing orders for ranges that include a section where the food is held or passed through for collection. It's bringing about some significant changes and I think it's moved the industry on a lot in a very short space of time."
With KFE now back to pre-covid sales levels, it would be very easy to put this recovery purely down to shops experiencing an upturn in trade, but Paul believes it's more than that, adding: "You can't predict things like this, but you can prepare for them. And one of the things we've always done – and we've been operating for 25 years next year – is to ensure the company is financially rock-solid. That doesn't mean just retaining money in the company but also investing in the fantastic long term relationships we have with our customers.
"We've continued to help and support our customers during this time, giving them advice and connecting people together who have been going through similar experiences. Equally, when they've needed to buy a range, they've come straight to us."
Just as shops have had to find new ways to operate so has KFE. With restrictions on visiting people, the sales team can no longer cold call several shops in one day but must now preschedule their appointments. And while group training courses at its KFE School of Frying Excellence have been put on hold, one-to-one training with individual shops is taking place instead.
"It's not normal, but it's the new normal" adds Paul.