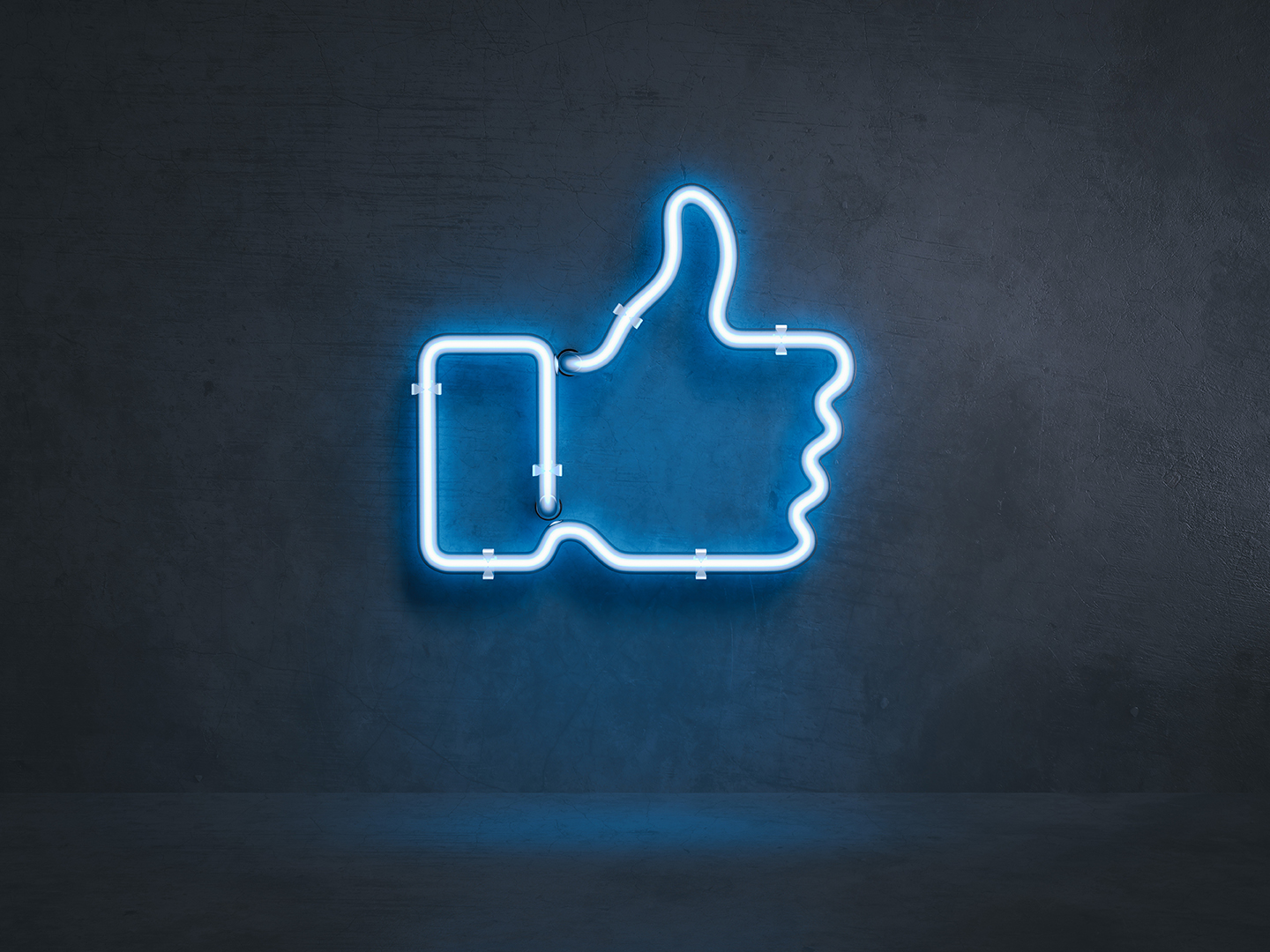 Burton Road Chippy in Lincoln has over 11,000 followers on social media and climbing. Owner and KFE customer Lesley Graves offers her tips for increasing engagement and extending your reach
Ask questions
A lot of shops go with the hard sell when it comes to social media and just promote themselves and what they are doing. Yes, that's important and, of course, the point of it, but sometimes you need to be a little more subtle and engage more for customers to interact. I look at it like meeting someone new, if you just sit and talk about yourself you're not going to be the most popular person, are you? That's not how life works and it's not how social media works. So ask customers to engage by posing questions or asking for their views on something. Not only are you inviting them to engage with you but the more they interact, the more of your posts they will see. 
Competitions
It's no good people just liking your posts, you want them to pass them on and share them. A few years ago we began getting involved with Lincoln City Football Club who were rising quickly and getting promoted. The whole city was football-obsessed so we sponsored a match ball and then started running competitions for match tickets on social media where people had to like and share a post and tag in who they would like to take to the game. It had an excellent take-up and our social media following really grew from that.
Support local events
Involving yourself in things that are happening in your local community will do your business more good than simply banging on about fish, chips and mushy peas at a special price. Anyone can do that. We were one of lots of local businesses to sponsor a knight in a Knights Trail around Lincoln. It gave us something else to talk about on social media and I think people feel that connection with you more when they see you supporting a local cause. 
Get sociable
Hunt out local Facebook groups, often these will allow you to advertise if you're offering something to its members. We regularly offer a 10% discount for every member in a certain group by supplying them with a unique code. One group we use has over 30,000 members! It's far more cost-effective for me to do that than run a paid for advert. 
Keep active
Post regularly on social media, don't just have a spurt for four weeks and then nothing, it's got to be consistent. I post probably three times a week and with a different message each time. And people definitely engage better with posts that have photos rather than just words.
Use different platforms
We are on Facebook, Twitter and Instagram – although there are others – and we find them all useful in different ways. Facebook I would say generates more interest for the takeaway and Twitter for the restaurant. About 20% of our bookings for the restaurants come via Twitter as it's more businesses communicating with other businesses. We find we get companies booking to celebrate their end of year celebrations or to hold a function. Those businesses have employees, of course, so via those events we often see people come back in on their own, outside of work, so we gain customers that way too.
Stay connected
As well as local businesses and media, follow national news organisations and celebrity chefs and tag them into relevant posts. We once posted up a photo of a comment a customer made in our guestbook that read "Better than Gordon Ramsay's fish and chips". I tagged in Gordon Ramsay and said: "But to be fair I can't cook very good beef wellington". He 'liked' it. Sometime later, we put up a post highlighting our fresh fish and our Lincolnshire potatoes and he tweeted back "Yes, I heard you are the best". Our local paper got hold of it and it was all over the newspaper and online. So it's not just about firing out messages about what you do, or what special offer you have, it's about engaging too.
Pay it back
Make sure you engage with the social media pages for businesses, groups, schools and organisations in your local area. If you like, share and retweet their posts, you can bet they will do the same for you. 
Social media and marketing is just one aspect covered at the KFE School of Frying Excellence. To find out about all the courses we run, as well as our in-shop training, contact the office today on 01778 380 448 or e-mail sales@kfeltd.co.uk