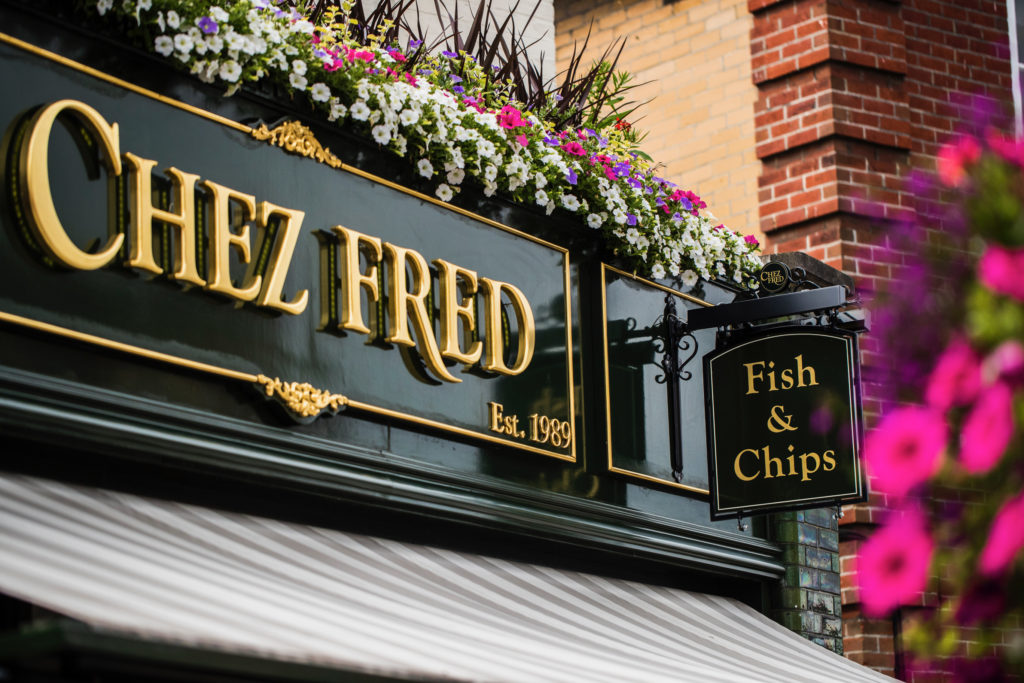 Today (29th April) is Stop Food Waste Day, an international day of action in the fight against food waste – a serious and growing problem, with roughly one-third of the food produced globally either lost or thrown away every year.
From making pea fritters with leftover mushy peas to offering bottomless chips, we speak to customer Fred Capel about how his busy restaurant and takeaway, Chez Fred in Bournemouth, does its bit to reduce waste.
Serving thousands of portions of fish and chips a week, keeping an eye on food waste is an important part of Fred's business, as he explains: "In recent years, we've seen the price of all the ingredients we use go through the roof so we can't afford any unnecessary waste in our business. We're never going to get rid of it totally, there will always be some waste, but being aware of it is critical in the financial sense of running a business."
One of the initiatives that has had a big impact on reducing food heading for the bin has been the introduction of bottomless chips. It might sound like a contradiction, but by reducing portion size by a third and giving customers the opportunity to ask for a free top-up, food returning to the kitchen has dramatically reduced.
Fred comments: "It's not a new idea, we've been doing it now for about 25 years. Not only have we found it works really well for us in cutting food waste it also has the plus side that none of our restaurant customers can possibly leave us hungry."
Fred estimates less than 5% of customers ask for a refill but says for those that do, it's a welcome gesture. "If you take the elderly or slow eaters, they get a top-up ten minutes later rather than the chips going cold on their plate. Because of the nature by which we cook fish and chips, if someone asks for more chips we can have them on the table in under a minute. It's not like asking for more vegetables and having to wait for them to be cooked."
Communicating the deal to customers when the food goes out, it's an opportunity for staff to interact, with Fred adding: "Our staff ask what sauces customers want and it's at that point they say, enjoy your meal and if you would like any extra chips, just let us know and we'll bring them over complimentary. The customer sees us as being generous but we're actually making a saving on the amount of chips we would be using compared to the old days when we used to pile them high."
Of course, this only works for restaurants, but Fred has tips for takeaways too, like chipping throughout the day. 
"I like my chips to be fresh so I'd rather chip as we go and have very little leftover than try to guess how busy a shift is going to be and end up with unnecessary waste."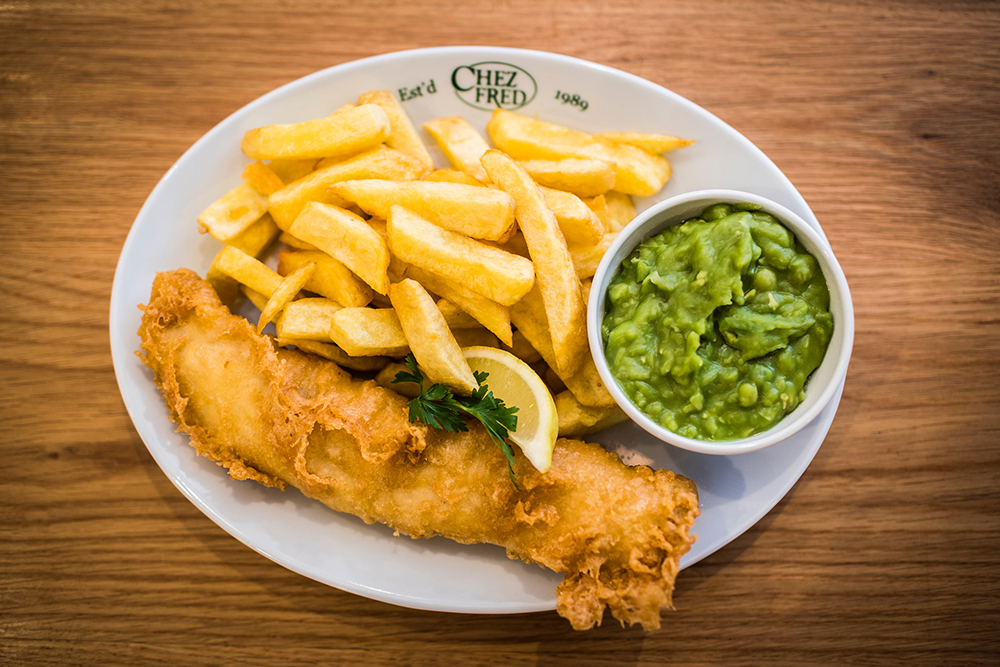 He also recommends using leftover mushy peas for pea fritters, explaining: "Years ago we used to buy tins of marrowfat peas for our pea fritters. When we started making our mushy peas, if we had any leftover we would put a tub in the fridge overnight and when we came in the next morning we used those to make our pea fritters. They were actually better than the ones made with the tins."
Although Fred would love to aim for zero waste, he believes some is inevitable to keep his business and reputation intact, adding: "Whilst waste management is critically important, when we're cooking and we're flat out, if we make a mistake with a piece of fish, for example, I don't see that as waste. There's nothing more wasteful than losing a customer through serving them an overcooked piece of fish."